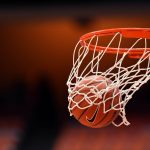 Based on summer success, East, Lutheran and Jefferson should be in for some great boys basketball this winter.
The East Summer League wrapped up Thursday night with the championships in the sophomore and freshmen levels.
The varsity championship was determined Tuesday night, with host East topping Beloit Memorial 51-43 in the title game.
The league ran throughout June, starting with pool play and concluding with a seeded bracket tournament on Monday and Tuesday. Lutheran held the top seed for the varsity with a 6-0 record, but the Crusaders were eliminated in the second round by Belvidere North 49-38.
In the varsity semifinals, East topped North 45-35 and Beloit Memorial downed Auburn 49-42, setting up the title game.
Jefferson finished fifth, followed by Lutheran, Winnebago, Harlem, consolation champ Byron, Dixon, Beloit Turner, Freeport, Janesville Parker, Belvidere, Rochelle and South Beloit.
At the sophomore level, Freeport and East came into the tournament play with the best pool play records at 7-1 each. Lutheran and Jefferson were next at 6-2.
Lutheran topped East 56-45 and Jefferson downed Freeport 41-36 in the semifinals, and the Crusaders went on to claim the sophomore title with a 37-29 victory over the J-Hawks.
And at the freshman level, Jefferson held the best pool play record at 7-1, followed by Harlem, Auburn and Boylan II at 6-2 each. The J-Hawks defeated the Huskies 45-39 in the title game.
— Sportsfan 1330