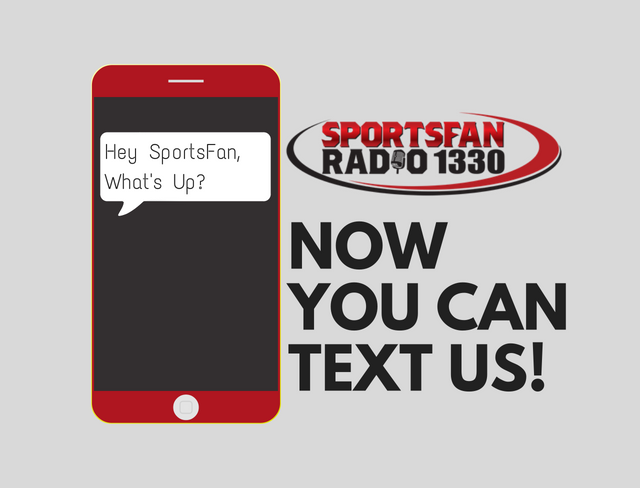 Do you have a question or opinion you want to share with Randy & Co. or the Jake Logli Show? We've got another great way for you to let your voice be heard.
Sportsfan 1330 now has a text line.
It's simple to join the conversation. Just text the word "interact" to 88474. Then when it asks you to confirm, just type "Y" and your set!.
Then save that 88474 number in your Contacts and you can join in on all the fun from 6-8 a.m. and 2-5 p.m.