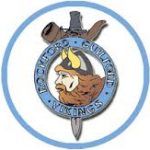 Just a few days into the start of the 2018 high school football season, Guilford had a shakeup, as second-year coach Bruce Bazsali announced he would step back and serve as an assistant with former Forreston coach Denny Diduck moving up to head coach.
​In a press release from Rockford Public Schools, Bazsali approached Guilford's administration and his coaching staff late last week about a potential shift to focus on some health issues.
"It's perfect timing," Bazsali said. "Denny is really a top-notch person and a top-notch coach."
The switch will allow Bazsali to follow his doctor's orders to lower his stress level and continue his passion as a coach.
Bazsali has a 50-year coaching career. He took over Guilford's program for the 2017 season​ after eight years at Rockford Lutheran, where he compiled a 53-24 mark, including five straight playoff appearances from 2012-2016 and three straight 11-win campaigns. Prior to joining Lutheran, the Crusaders had won more than two games just once in nine years.
Guilford improved to 4-5 under Bazsali last season after missing the playoffs five of the previous six years.
Diduch joined the Guilford staff this past May after leading Forreston to two state football titles and a 46-6 record the last four years.