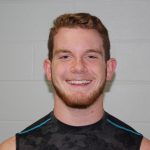 This week, Prep Spotlight shines on Lutheran senior linebacker Christian Bonacquisti, who sits third in the nation in total tackles after leading the nation last season in tackles per game.
Christian talks about his tackling strategy, his last two seasons and his future in college football.
Prep Spotlight: Lutheran's Christian Bonacqui...
Interviews