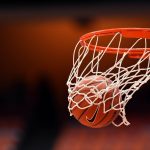 The Big Northern Conference boys basketball race does not lack contenders. Winnebago, Lutheran, Byron, Rock Falls and Dixon all have the talent to claim the crown after the Rockets captured the title last season at 10-0.
Winnebago may have taken the biggest hit from graduation, losing star starters Andrew Morrisey, Ty Waller and Kenzell Jones from a team that went 9-1 in the BNC (30-3 overall). But Coach Joe Murphy, in his 32nd season at the helm, is reloading around returning starters Torry Williams (6-1, Sr.) and Cole Seger (6-1, Jr.).
They will be joined by key players Tay Reed (5-10, Jr.), Caleb Buikema (6-2, Sr.), Shane Workman (6-2, Sr.), Tanner Inglima (6-4, Sr), Nick Lowery (6-8, Jr) and Derek Rosenstiel (5-10, Jr.).
What the Indians will lack in experience, they will make up for in quickness, height and shooting.
Byron is also a major contender, but the Tigers may get off to a slow start since several top players were part of the football team that made a deep postseason run.
Among those is first-team all-BNC selection Tanner Klein (5-11, Sr.). Byron also boasts second-team all-BNC pick Anthony Eddy and honorable mention selection Connor Harn. Klein averaged 11.3 points last season, while Eddy scored at a 9.9 clip. Klein also averaged four assists, while Harn pulled down 6.5 rebounds per game.
Like Winnebago, Lutheran suffered a big loss when Kenny Strawbridge graduated. But the return of second-team all-BNC pick Jared Harezlak, along with key players Kevin Rice, Brock Guse and Carivious Brown mean the Crusaders will still be a force.
Defending conference champ Rock Falls will be strong again, having lost only one player. But he was a good one.
All-Big Northern first team selection Austin Meiners graduated, but he was the only senior on a team that went 24-6 overall.
The returning crew is led by fellow first-teamer Cade Nailor (6-3, Sr.) and second teamer Dylan Leaf (6-0, Sr.). Among the other key players back will be juniors Jalen Bickett (5-11), Keyon Wolber and Jalen Johnson (6-0).
With Beau Bailey leading the way, Dixon also looks to be fighting for a title. Bailey – a 6-2 senior – averaged 15.3 points last season and has a shot at the school's all-time scoring record. He will be joined by fellow senior starter Derian Duncan (6-2, Sr.)
The senior-heavy roster also includes Payton Lawrence (6-2), Aaron Duncan (6-3), Gabe Sohn (6-3) and Oscar Van Sickle (6-2).
"We're looking to install a new system quickly," said new coach Chris Harmann, who takes over a squad that went 5-4 last season (16-16 overall). "We have good experience, but we're lacking in size and need to work on our defense."
Rockford Christian brings back three starters, but the Royal Lions did lose their top two scorers (Malik Marshall and Josh Dowling) from a team that tied Lutheran for third in the BNC at 7-3 (18-10 overall).
Back are Marcus Hill (5-11, Jr.), Aaron Cufr (6-2, Sr.) and Michael Hunter (6-4, Sr.). They will be joined by key newcomers Thomas Stephenson (5-7, Jr.), Noah Lindberg (5-6, Jr.) and Nathan Tackett (6-0, Jr.).
"We should be very quick and able to get up and down the floor," said fifth-year Coach Isaiah Johnson. "And we should be solid defensively. But we lack height, and we will have to have a lot of juniors step up this season."
Genoa-Kingston will be learning a new system under first-year coach Ethan Franklin, who takes over a Cogs team that went 1-7 last season (7-20 overall). He does inherit three returning starters, led by Nathan Nesler, the team's leading scorer. Also back are Griffin Hansen (5-10, sr.), who scored 13 points per game, and Michael Trzynka (6-4, Sr.), the team's leading rebounder.
"Our strengths will be speed and shooting, and we have pretty good depth," Franklin said. "But it will take a few weeks to get going full speed with the new system and what we're trying to accomplish."
Matt Yarc, in his second year at North Boone, has an experienced, senior-led roster to work with after going 3-7 last season (7-20 overall). Britton Morris (5-11, Sr.) and Korey Yarc (6-2, Sr.) were both starters and honorable mention all-BNC selections. Yarc averaged 14.3 points and Morris scored at a 13.4 clip. Yarc also dished out 4.8 assists per game and hit 52 3-pointers. They are joined by fellow returning starters Josh Hoffman (6-2, Sr.) and Gerry Esparza (6-2, Sr.).
"We are very strong at the guard position, which will create match-up problems for many teams," Coach Yarc said. "Due to our depth and experience, we will look to play more of an up-tempo style with some pressure defense."
Trey Woolsey, who earned honorable mention all-Big Northern status as a sophomore, returns for Oregon, hoping to lead the Hawks to the upper half of the conference after finishing tied for last with Stillman Valley and Genoa-Kingston at 1-9 (8-22 overall).
Other key players for Oregon will be Gaitlin Good and Ryker Finch.
Last season, Stillman Valley coach Dan Cameron fielded an all-underclassmen team, and that lack of experience showed, as the Cardinals went winless in the Big Northern (8-19 overall). But the beginning of the payoff should come this season, as everybody returns, led by second-team all-BNC guard Matt Mandzen (6-1, Sr.) and honorable mention selection Luke Robert (6-2, Sr.). They are joined by fellow returning starters Noah Wenberg (5-9, Sr.), Chad Gerig (6-0, So.) and Noah Hodges (6-5, Jr.)
The Cardinals will be quick, with an emphasis on defense, but Coach Cameron says shooting consistency and rebounding will be areas the team needs to shore up.
"I believe we will be a surprise this season, returning our entire team with some nice pieces added," the fifth-year coach said.
It will be a rebuilding year at Mendota. After going 4-6 (10-19 overall), the Trojans have no returning starters and some juniors who saw limited action last season.
"We are very inexperienced and will need to withstand the learning process in order to improve," said second-year Coach Steve Hanson.
— Randy Ruef, Sportsfan 1330