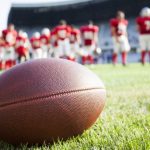 Former Harlem High School standout Anthony McKinney, after a stint at junior college, is a starting left tackle for Texas Christian University. And the Horned Frogs are headed to the Cheez-It Bowl.
Anthony talks about his quick climb at the Div. I level, the upcoming bowl game and his NFL prospects.
Replay Booth: Ex-Harlem Star Football Anthony...
Interviews