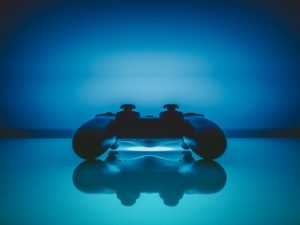 The 2018 Call of Duty season ended with a bang, as Evil Geniuses were crowned the World Champions after defeating Team Kailber in the Grand Finals last August. Now heading into the 2019 season, there are a bunch of rumors floating around about the possibility of franchising in 2020 like a few other esports – including Overwatch and League of Legends – have done in recent years.
One team owner – Justin Chandler of Team Kailber – responded to a fan's question this past weekend confirming that franchising will be coming to Call of Duty next season.
Now Major League Gaming (MLG) and Call of Duty has to make sure they can put their best season together here in 2019 in order to make their particular esports more appealing to investors. This past weekend was one of the
biggest of year for Call of Duty, as MLG hosted the World League qualifier in Columbus, Ohio, where 28 teams squared off,  fighting for the 12 final remaining spots for this year's pro league.
Back in October, Call of Duty released its new game for the 2018-2019 season with Blackops 4, and after a month or two of practice, MLG decided to host its first event in the beginning of December. About 270 teams participated at that first open event, but in the end, only the top four placing teams automatically qualified for the World League. Since the game was released in October, pro teams immediately started practicing and competing in online tournaments to gain pro points, which are crucial to lift your team higher in the standings and eventually qualify for more upcoming open tournaments like CWL Vegas.
Normally in open tournaments, the top 16 teams with pro points get an automatic bid for pool play, and the next 100 teams or so have to compete through the amateur open bracket and finish in the top four just to qualify for pool play at the event. Once you finish pool play, the top two teams in each pool get placed in the winner's bracket, while the remaining teams fight it out in the loser's bracket in a double elimination format.
Eventually, Optic Gaming ended up winning the event, securing themselves a spot in this year's pro league along with a nice $100,000 paycheck divided up between the five players. As for the other teams that finished in the top 28 and qualified for the last chance qualifier tournament, check the list at the end of this story.
Before we move on to the tournament that took place this past weekend, we need to understand  how Call of Duty Blackops 4 is played with professional rules. Typically, when two teams play each other, it's always a best-of-five series played between 3 different types of game modes: Hardpoint, Control and Search and Destroy.
Hardpoint is my favorite. It's the first team to reach 250 points or have more points than your opponent when the 10-minute clock runs out. It can be difficult at times because the Hardpoint rotates throughout the map every 60 seconds. Typically you can see the craziest plays and comebacks in this game mode are the ones that get the community hyped and draws more fans in.
For a visual explanation of this game mode click here for the video.
Search and Destroy has been around since the beginning of Call of Duty, and it's a game mode that shifts between offense and defense. You get one life per round, and on defense, you have to try and stop the opposing team from planting and destroying either Bomb A or Bomb B. The first team to win six rounds wins the game, and it usually is the most balanced
game mode there is in professional Call of Duty.
Control is a new mode this year, where there are two capture points on the map you have to control. If you're the attacking
team, you can win the game by capturing those points or by taking the opponent's 30 team lives they get per round. The  first team to win three total rounds wins the game.
Each competitive team has five players on it, a big jump from previous years when you played with four. Each player has a specific role they play on the team that varies from being sub-machine gun players to AR-assault rifle players.
Some of the top teams in last week's last chance league qualifier could not only potentially miss out on the league if they didn't qualify, but some of the veteran players were fighting for their careers. Remember the teams and players that don't qualify are pretty much done for the entire 2019 season unless they get picked up by an organization that is already in
the league and wants to make a change.
It was a crazy tournament with a lot of action squeezed into just five days over in Columbus. The top two teams from the four pools automatically qualify for the league, leaving only four spots remaining for the teams that haven't qualified yet and have to play in the final double-elimination bracket.
Pool A was filled with upsets, including Enigma 6, which was the last team to qualify for this event. They  ended up winning the pool and securing themselves a spot in the league along with Team Reciprocity. That left fan favorite FaZe Clan on the chopping block and now having to fight its way through bracket play.
In Pool B there weren't too many upsets, with Team Envy easily qualifying by going 6-0 in its bracket. But the Spaniards, Team Heretics shocked most of the community by only losing one game to secure its first ever invite to the Pro League and becoming the first ever Spanish team to qualify for the league.
In the last two pools, things got even crazier.  In Pool C, Midnight Esports stunned the entire league by destroying everyone in its pool to qualify for the league, along with 100 Thieves, a team which rapper Drake recently invested in. 100 Thieves had some embarrassing moments throughout the first couple days, but found a way to rally late to secure a spot in the league.
Finally in Pool D, Evil Geniuses cruised through their pool and secured a spot in the league along with another newcomer: UYU Gaming. Three teams actually tied for second place in Pool D, but since UYU defeated both Red Reserve and MindFreak, UYU were welcomed into the Pro League.
With bracket play looming, three of the biggest teams left all got off to rough starts. Red Reserve, FaZe Clan and G2 Esports quickly found themselves one series loss from elimination. But Red Reserve rallied to secure a spot in the league after eliminating G2 Esports along the way.
Now the big tragedy of the tournament was that FaZe Clan was also eliminated. FaZe is always a heavy favorite in Call of Duty, especially with them being around the professional scene since the beginning. And despite the amount of talent they had on their roster, they somehow found a way to not finish in the top 12 . Now FaZe Clan as an organization can still have a team in the league, but have to drop their current team and pick up one of the amateur teams that did qualify for the league.
As for some of the teams and players that did not qualify for the league this year, they can still compete on the amateur circuit, but for some of these veteran players, they might not want to. That's because the pay is not very good and they might be able to make a better living by either streaming full time or retiring and becoming an analyst or coach for another team.
For some of the top available players, they have a good shot at getting in the league individually by either being picked up as a sub on one of the pro league teams, or if a team in the league is struggling at some point during the season, they could make a roster change and pick up some of the available free agents.
There are options for some of the players that did not qualify for the league, but they are still pretty limited. The
2019 Pro League will begin in February and will continue through July, just in time for teams to make last second changes ahead of the Call of Duty Championship in August. All games for the Pro League will be held and played at the MLG Arena in Columbus, Ohio.
The Top 32 teams placed at CWL Vegas:
OpTic Gaming
EU United
Splyce
Luminosity
Lightning Pandas
Team Sween
Evil Geniuses
Team Envy
Team Space (Also known as Str8 Rippin)
100 Thieves
UYU Gaming
Team Reciprocity
Red Reserve
FaZe Clan
G2 Esports
MindFreak
Pittsburgh Knights
Excelerate Gaming
Heretics KFC
Mazer Gaming
Tainted Minds
The Imperial
Overtime Esports
FaZe Clan Black
Fact Revolution
Team Divine
Enigma 6
Nation of Power
Movistar Riders
Vodafone Giants
Team Revenge (Also known as Midnight Esports)
Project 18
The teams that qualified for the 2019 World Pro League:
Group A: OpTic Gaming; Luminosity Gaming;  Midnight Esports; Evil Geniuses;  Team Reciprocity; UYU Gaming; Team Space; Red Reserve
Group B: EUnited; Splyce; Team Envy; Enigma 6; 100 Thieves; Excelerate Gaming; Overtime Esports; Team Heretics
— By Jordan Goethe, Sportsman 1330