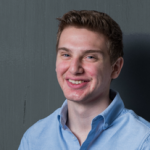 What's this? Two golf blogs in a row? Yeah that's right. I'm not to be bothered with baseball quite yet. I'm not going to overreact to the Cubs struggling mightily, or that Yoan Moncada and Tim Anderson are tearing the cover off the ball. It's early April. You can't win (or lose) the division 10 games into a 162 game season. Golf, though? In Golf you can have your whole season made in early April. In fact, you can make your whole career in some nothing town in northern Georgia. You can never win another tournament your whole career. If you collect a Green Jacket at Augusta National, you're immortal.
The Masters is like a time machine: There are no cellphones allowed on-site. Concessions prices have been kept the same for decades. It feels like HD cameras capturing a tournament happening ages ago.
Due to technology coming so far within the last decade, golfers are having an easier time than ever posting low scores. The more birdies, the better. Right? Maybe it makes for more appearances on SC Top-10. But, frankly, it's pretty boring watching a round of golf that looks easy. Sure, you have an appreciation for the player's mental focus to keep grinding out pars and birdies, but eventually you want to see some drama.
The Masters is far and away the best time for that kind of drama. It seems one of, if not the only tournament in the season that can really bring the best players in the world to their knees. Ernie Els can 7-putt (2016). Jordan Speith can chunk two into the water on a par-3 (2016). Rory McIlroy can choke away a four shot lead on the final day (2011). It's the only time these seemingly robotic birdie machines are clearly affected by the gravity of the moment.
Oh and did I mention that ELDRICK "TIGER" WOODS IS PLAYING AGAIN THIS YEAR?! It's such a game-changer when Tiger is in the field. I spend all afternoon Thursday and Friday of Masters week looking to see if Tiger made a move. I hold out hope every year that he's in the hunt on Saturday and Sunday. I don't even really care if he wins. I have plenty of other players that i think are deserving of a win. But if Tiger is in contention, golf elevates to a different level. Watching him prowl is one of the most compelling pieces of television out there. The Masters is famous for making great players shrink in the biggest moments. Tiger is famous for playing his best when the pressure is at its highest.
None of this is to say i'm asking you to watch the collective 16 hours of television coverage over 4 days. Even i'm not doing that. I love having something to pay attention to through the end of a work week. I love getting out and playing Saturday morning then tossing the tournament on the TV while I promptly pass out for 2 hours to the soothing piano music that plays when they show the leaderboard. I love that it's the top trend on Twitter every year.
This Sunday, you're gonna have a whole day to get through before Game of Thrones comes on at 8. Even if golf isn't your thing, i'd recommend you give Sunday at The Masters a shot. I don't think you'll be disappointed.
– Jake Logli, SportsFan 1330