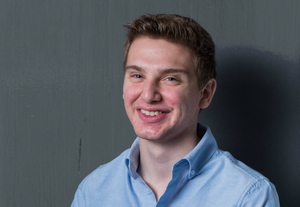 The Cubs had a glaring need for a closer after the 2018 season. They had hoped Brandon Morrow's injury troubles wouldn't follow him from LA to Chicago. They did, he threw out his back putting on his pants (not a joke) last summer. His availability from then on has been next to nothing. They spent the entire offseason pitching fans on the idea of "closer by committee." They fawned they were on the cutting edge of where baseball was heading. They made it clear, whether through inability or unwillingness, that they were not going to be spending money on a big bullpen arm over the offseason.
Then, by June 1, the Cubs were tied for the league lead in blown saves and outright first in blown 9th inning leads. Somehow, those are two different things. They had a glaring hole in a position vital to winning games. Ben Zobrist went on the "restricted list" which takes his salary off the books for the remainder of the year. This freed up 8 million dollars of cash to go make a push for Craig Kimbrel, who spent the last few years as the Red Sox closer. Kimbrel had racked up some of the most impressive closer stats in baseball. Not just "right now" impressive, he was "all-time" impressive.
I'm a big believer in having a knock-out closer.  Those last 3 outs have a totally different aura to them. They are more psychological than physiological. You don't need to have the best arsenal of pitches to be effective. The greatest of all time in Mariano Rivera threw basically only one pitch. He had such a mental edge on any batter in the game that it didn't matter. The first time Cubs fans see Craig Kimbrel take that strange crouch to look in for the sign, they'll see he has that edge also. It's tough to win World Series without that type of guy.
So while North Side fans should be ecstatic that they've filled that role. They must keep into context how much that can actually do. The Cubs still have plenty of concerns of wether they can compete with the best in the MLB. First, you have to wonder wether Kyle Schwarber will be a sustainable solution at the leadoff spot. He had a great week, and was sensational on Sunday Night Baseball against St. Louis. But we've seen flashes of brilliance from him before. His contact numbers aren't necessarily reminiscent of great on-base guys of days-gone-by. Frankly, the Cubs haven't shown much interest in those types of players from an institutional standpoint. So it's not shocking that they don't have a clear solution now.
Beyond that, count me in the camp of fans moving forward with VERY cautious optimism about the starting pitching staff. Jon Lester and Cole Hamels are 35 years old. They've both been so impressive, but it's hard to imagine it sustains for both of them. The Cubs eerie preseason projections from computer models were mostly due to the fact that two key starting pitchers were already over the hump in terms of usual rate of decline. Kyle Hendricks had an awesome May, but I can never wrap my head around trusting a pitcher in every big game who tops out at 88mph. Factor in Yu Darvish's volatility and Jose Quintana's up-and-down career on the North Side, and it's hard to not view the Cubs staff as a powder keg. When it's optimized, it can be one of the best in baseball. One ill-timed spark and the Cubs could very quickly find themselves looking up at one or even two teams in a 2nd half divisional race.
All this to say, having a closer is great. But it really only helps you if you're getting into winning position consistently. If the top of your order can't produce runs, you won't find yourself with 9th inning leads very often. If starters can only make it 4.2 innings, you'll probably be the ones trying to come back in 9th innings.
I won't be applauding the Cubs for signing this type of player 3 months into the season. They should have had him on Opening Day. The only reason they didn't was because they hamstrung themselves with so many bad deals that it would take an insane luxury tax premium to accomplish. Better late then never, but hopefully the cubs produce lots of situations for Craig Kimbrel to earn his hefty paycheck. They're not guaranteed.
– Jake Logli, SportsFan 1330