In one blink, we've found ourselves nearing the halfway point in the regular season in the NFL.  Now that we have an idea of what certain teams are, it allows us to take a deeper dive into some of the most intriguing matchups this weekend.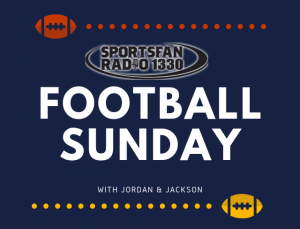 Eagles/Bills
Buffalo is a very quiet 5-1 team so far this season and more people need to start recognizing that the Bills are for real this year.  Their offense is improving under 2nd year QB Josh Allen, and their defense is ELITE!  But, the Eagles are hungry for a win after an embarrassing performance last week vs Dallas.  Philadelphia desperately needs to get back in the win column.
Pick: Eagles

Panthers/49ers
Some say the Niners are due for a loss and I tend to agree.  The Panthers are getting healthier,  and were aided by the bye last week.  Now Carolina might bring the best running-back in the game to town to face the 2nd best defense in the league.
Last week, the Niners played a sloppy game vs Washington but I'm not counting their poor play against them.  They were playing in the mud bowl, sloppy conditions. I still think the Niners come back home and get the win vs the  Panthers.
Pick: 49ers
Raiders/Texans
This year, the Raiders are an ugly 3-3 team.  Yes, they're in 2nd place in their division, but their defense continues to struggle.  Last week, Aaron Rodgers and that Packers' offense torched the Raiders' secondary, with six total touchdowns.  Give me the Texans coming off a tough loss on the road in Indianapolis last week; QB  Deshaun Watson will get his team back on track.
Pick: Texans
Bucs/Titans
Yes, we are actually picking this game.  There's a lot of ugly matchups across the league this week. This was supposed to be the battle of former #1 and #2 picks from the 2015 NFL Draft.  Now, I'm a little disappointed.  Titans quarterback Ryan Tannehill is back in the starting role after replacing Marcus Mariota a week ago.  With Tannehill at the helm, the Titans is offense is now not only a legit threat to score the ball, but one that can actually do it through the air.
Pick: Titans
Chargers/Bears
The Chargers have had a very rough season between injuries and just plain old bad luck. The Chargers are way better team than what their record shows so far.  In fact, all of the Chargers five losses have been decided by 7 points or less.  Six of their seven games played have been decided by one possession or less!  It's clear to me that the Chargers are due for a win BUT so are the Bears and that's why I think Chicago will bounce back this weekend. After having a player's only meeting earlier this week, I've got hope that Head Coach Matt Nagy can dial something up and get this team back in the win column.
Pick: Bears
Packers/Chiefs
If history has shown us anything, it is that anything can happen at Arrowhead Field.  The Chiefs have lost back-to-back home games to the Colts and Texans.  Now, they'll be back under the lights against Aaron Rodgers and the Packers.  Chiefs quarterback Patrick Mahomes has been ruled out, meaning veteran Matt Moore will get the start on Sunday night. I just can't sit here and pull the trigger on a QB Matt Moore-led team (even if it the Chiefs offense), and that's why I think the home losing streak will continue.
Pick: Packers