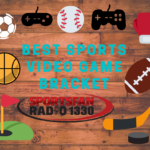 After careful consideration across all different sports and on all different gaming consoles we came up with the top 32 Sports Video Games of All-Time to put into our Bracket Challenge.
We selected 8 football games, 8 Basketball games, 8 Baseball games along 8 "other" or at-large titles across many other sports to fill out our bracket. The seeds were based off of popularity and overall game rating across a few different sites.
Starting Wednesday morning 3-18-20 we will be highlighting 2 separate match-ups that you can vote on through our twitter page https://twitter.com/Sportsfan1330
We will also be counting write-in votes on Facebook along with our website. Please fill free to leave a comment below and let us know what you think of our Sports Video Games Bracket!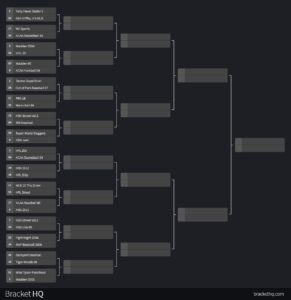 Just like with March Madness we had our own Last 4 In and First 4 Out!
Last Four In:
Mike Tyson Punchout
NBA Live 95
Ken Griffey Jr. Presents MLB
NFL Street
First Four Out:
NBA 2k17
NCAA Football 14
NASCAR 99
Tony Hawk Pro Skater 4