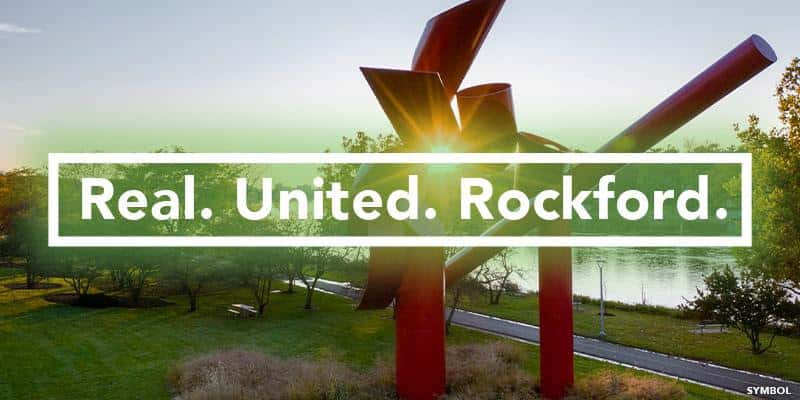 Illinois Hospitality Emergency Grant Program for Hotels, Restaurants & Bars: Today, the Governor announced a new $14 million grant program aims to help small hospitality businesses make ends meet, providing up to $25,000 to eligible bars and restaurants and up to $50,000 for eligible hotels. These grants are available to support working capital (like payroll and rent), job training and technology to support shifts in operations (like increased pick-up and delivery). Bars and restaurants that generated between $500,000 and $1 million in revenue in 2019 are eligible for up to $25,000, and bars and restaurants that generated less than $500,000 in revenue in 2019 are eligible for up to $10,000. Hotels that generated less than $8 million in revenue in 2019 are eligible for up to $50,000. The program is funded by the Illinois Office of Tourism.
Applications are available today on DCEO's website and are due by April 1 at 5 p.m. All valid, eligible applications received within the five-day window will be entered into a lottery, and grant winners will be notified on April 4. Additional info is available HERE.
Help for Restaurants and Hotels: In an effort to alleviate short-term pressure for Rockford restaurants, bars and the hotel and tourism industry, the City of Rockford is deferring collection of its Food and Beverage Tax and its Hotel-Motel Tax. While businesses still need to submit the forms on time, the taxes will be collected in installments over subsequent months and will not be subject to late fees or penalties.
Liquor Sale Changes: Effective March 20, 2020, Mayor Tom McNamara, in his role as City of Rockford Liquor Commissioner, is temporarily allowing all bars and restaurants to sell packaged alcohol in sealed original containers curbside, or "in person" on a "to go" basis, or by home delivery, including by third-party delivery services. For more information, visit https://rockfordil.gov/liquor-license-notices/.
RACVB Resource Center: Our online resource center content continues to evolve atwww.gorockford.com/resourcecenter. This week, we added a Small Business Resource tab that houses a variety of resources for our small business community to help navigate these trying times. Check it out HERE! Moreover, if you need additional assistance, email us at covid19@gorockford.com and we'll help track down the answer.
Rockford Area Hospitality/Tourism COVID-19 Resource Group: RACVB's hospitality industry Facebook group continues to grow with best practices, go-to-resources and valuable perspective from our local hospitality and small business experts—there are now nearly 200 active members! Please join us in continuing this discussion HERE.
#StayHomeRKFD: RACVB launched #StayHomeRKFD across GoRockford social channels late last week as part of our recent shift to some fun and informative content. We rolled out the campaign with a book club blog, and our plan is to keep the momentum through a variety of interactive social programs. Think photo contests, recipe shares from local restaurateurs, and more!
RACVB Annual Luncheon: A reminder that our Luncheon (initially scheduled for April 2) has been postponed. We will reschedule for a later date.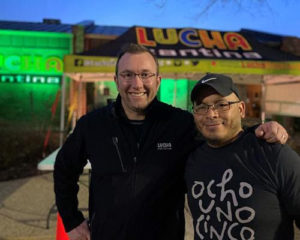 Food / Beverage
CURBSIDE, CARRYOUT & DELIVERY STILL ON!
Local restaurants are still offering carryout, curbside, delivery and / or drive-through services. Please continue to call restaurants individually to place orders and make sure hours are up to date. While we must still maximize social distancing to help keep each other safe, essential services like groceries and pharmacies remain open. (Click here for more restaurant information.)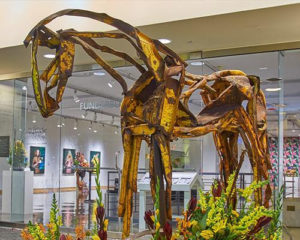 Sites / Attractions
ENGAGE ONLINE, TAKE A WALK
Online programming continues to be built out and offered for families at home. Many organizations like the Rockford Art Museum are sharing behind the scenes exhibitions and ways to engage with local creators. And remember, you are still allowed to take a walk, run or hike through your neighborhood – just keep your social distance! (Click here for more attractions information)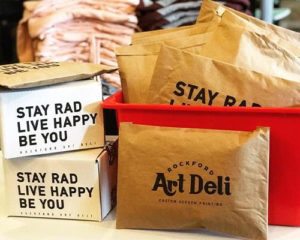 Retail
SHOP LOCAL, SUPPORT SMALL BIZ
While access inside of non-essential stores is not allowed, our local online community is thriving thanks to the creative efforts of city staples like the Rockford Art Deli, which launched its shipping-friendly Mystery Box. Others like 510 Threads offer curbside delivery. Keep shopping online locally to support our economy! (Click here for more small business information)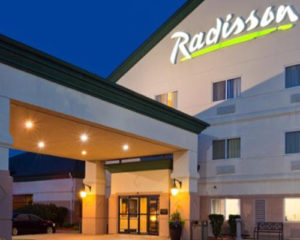 Hotels
ESSENTIAL & OPEN WITH PREVENTATIVE MEASURES
All Rockford area hotels are deemed essential and open. Enhanced cleaning, grand and go breakfasts and closed public spaces remain as standard practice. Moreover, the financial impact has already hit hard locally – over the last two reporting weeks, occupancy has dropped 28% while average daily rates are down nearly 14% (Click here for more hotel information)