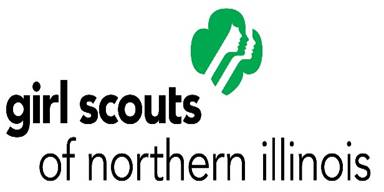 Girl Scouts of the USA (GSUSA) recently announced a new resource to serve girls and consumers during this time of crisis and isolation. While the organization has suspended in-person activities and events, including Girl Scout Cookie booths, due to the spread of COVID-19, consumers can still support the largest investment in girls annually through Girl Scouts Cookie Care, a campaign that lets consumers order and donate cookies online.
In these unprecedented times, Girl Scout Cookies can be a source of comfort for many, so GSUSA has launched Girl Scouts Cookie Care as a way to safely order cookies for home delivery (pending local shipping availability) or to share the love by donating cookies to first responders, volunteers, and local causes. The Girl Scout Cookie Program is the largest investment in girls annually and the financial lifeblood that helps Girl Scout councils deliver life-changing programming to 1.7 million girls.
The COVID-19 pandemic hit the U.S. hard during cookie season, so many girls and councils haven't been able to sell their inventory due to social distancing and other safety precautions. Knowing that ample supply is available, and many consumers are seeking Girl Scout Cookies, Girl Scouts Cookie Care is primed to address these needs by allowing consumers to order from nearby councils' inventory. Visit www.girlscouts.org/cookiecare to purchase Girl Scout Cookies.
Consumers can also purchase cookies from Girl Scouts they know who are selling through the Digital Cookie® platform—including the Digital Order Card—and they should watch for mention of "virtual cookie booths," as many innovative cookie entrepreneurs around the country are reimagining cookie booths during this time of isolation, using the power of social media (with parental supervision) to make their sales pitch, collect orders, and deliver or donate the cookies when it's again safe. No matter how consumers purchase cookies, doing so allows Girl Scouts to continue to give back to their communities while the proceeds, which stay local, sustain innovative programs for girls.
Girl Scouts of Northern Illinois (GSNI) is also introducing GSNI at Home at www.girlscoutsni.org/GSNIatHome. With GSNI at Home, families everywhere can access self-guided, free activities to keep them engaged and connected to their communities and the larger sisterhood of girls. This new platform reflects the exploration and interactive learning of Girl Scouts in a one-stop-shop format that lets both members and the public enjoy a variety of activities! More program-based options will be added in the coming weeks, allowing girls to earn badges, tune in to virtual events, and connect online for troop meetings and projects!
According to their website; there is a 4 box minimum purchase with additional shipping charges based upon the number of boxes ordered. Lead time is 2-15 business days.
We're Girl Scouts of Northern Illinois
We believe every girl can change the world. With us, Girl Scouts develop the independence and confidence to guide their own lives and build a better world. We put girls in the driver's seat and encourage them to customize their own experience. With programs focused on the outdoors, career and interest exploration, travel and global community, and practical life skills, in addition to community service projects, every girl can unlock her full potential and be amazing!
We serve 16 counties including parts or all of Boone, Carroll, Cook, DeKalb, DuPage, Jo Daviess, Kane, Kendall, Lake, LaSalle, Lee, McHenry, Ogle, Stephenson, Whiteside, and Winnebago. To volunteer, reconnect, donate, or join, visit www.girlscoutsni.org or call 844-GSNI-4-ME (844-476-4463).