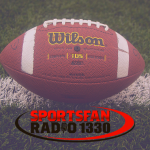 After the college football season ends the most talented players across the country that are draft eligible start the real work with preparation for the upcoming NFL draft. NFL draft preparation includes countless interviews and meetings with scouts, coaches, front offices from 32 all teams across the league. Making sure your medicals are cleared and all up to date is crucial in the draft process along with improving your physical attributes. Improving physical attributes can be anywhere from weight lifting to running a faster 40 yard dash time or even simply improving your timing with making accurate passes and being more consistent in all phases of the game. Which varies between each position and what teams are exactly looking for in each position to build their team.
There has been an increasing number of players entering the NFL that are from less popular or smaller football programs without a proven track record. Even today you can see the impact from some of these players at the next level like an Ali Marpet from Hobart University for example. Marpet is an anchor of Tampa Bay's offensive line who's #1 priority is to protect QB Tom Brady as the team went on to capture a Super Bowl title in February.
Running back James Robinson is another example now he didn't lead his team to a SB or a playoff berth but he was one of the league leaders in rushing yards last season and finished among the top in offensive rookie of the year votes. Robinson who is from the Rockford area out of Lutheran High School then went on to play college ball at Illinois State. Robinson went undrafted but signed a rookie deal with the Jacksonville Jaguars who eventually became the team's starting running back. James Robinson finished his rookie season with over 1,350 total scrimmage yards to go along with 10 total touchdowns.
Rockford is starting to build an NFL pipeline now with James Robinson not only making a huge impact during his rookie season but there are several other players from the local area that are continuing to make a name for themselves. Notably Packers defensive lineman Dean Lowry (Boylan) has played well enough with the team since being drafted in the 4th round back in 2016 that he earned a 3 year $20.3 million extension with the team in order to stay in Green Bay.
Following both Dean Lowry and James Robinson another player who's starting to make a name for himself is Dan Arnold. Arnold signed with the New Orleans Saints as an undrafted TE out of Wisconsin-Platteville, eventually playing in a few big games with the team like in the 2018 NFC Championship vs Rams. Arnold was claimed off waivers by the Arizona Cardinals in 2019 but last season was Arnold's break out season scoring 4 touchdowns which led to his brand new contract he earned this offseason with the Carolina Panthers. After signing his 2 year $6 million dollar deal Arnold will head into training camp looking to compete for the team's starting TE position.
Finally with all that being said Middle Tennessee State's offensive lineman Robert Jones will look to continue the 815 pipeline and become the latest local standout to enter the NFL. Robert Jones played for the East E-Rabs before joining Highland Community College which eventually led him to join the Blue Raiders at Middle Tennessee State. Robert Jones has the attention from NFL scouts, coaches and front offices from around the league as he projects more of a developmental type prospect who has versatility along the offensive line, can play guard or offensive tackle. Don't forget his name Robert Jones from MTSU as he should hear his name called sometime on Saturday afternoon between rounds 4-7 during the NFL Draft.
OL Robert Jones full scouting report: