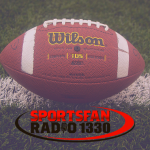 The Aaron Rodgers Saga Continues
It was the talk of the NFL draft, no not Ryan Pace once again trading up to draft a QB, but a QB was involved. The what looks to be the inevitable break up between Aaron Rodgers and the Green Bay Packers. News broke Thursday before the draft that Aaron Rodgers wanted out of Green Bay. He had told management that he didn't care for the direction of the team and wanted out. This fact was nothing new as Rodgers had somewhat said as much the past couple of years but this time it felt more real.
Reports now are circulating that Rodgers had told the team that he wanted more involvement in personnel decisions and felt with all the years he had played in Green Bay and the success he had had that was owed to him. The straw that broke the camel's back however appears to be that just a day after Rodgers had said that he really like WR Jake Kumerow and considered him to be a lock to make the roster, the Green Bay Packers cut Kumerow. It seems that move was the last slap in the face that Rodgers would tolerate and has led to the situation at had where Rodgers is threatening to retire if the Packers do not trade him before the start of the season.