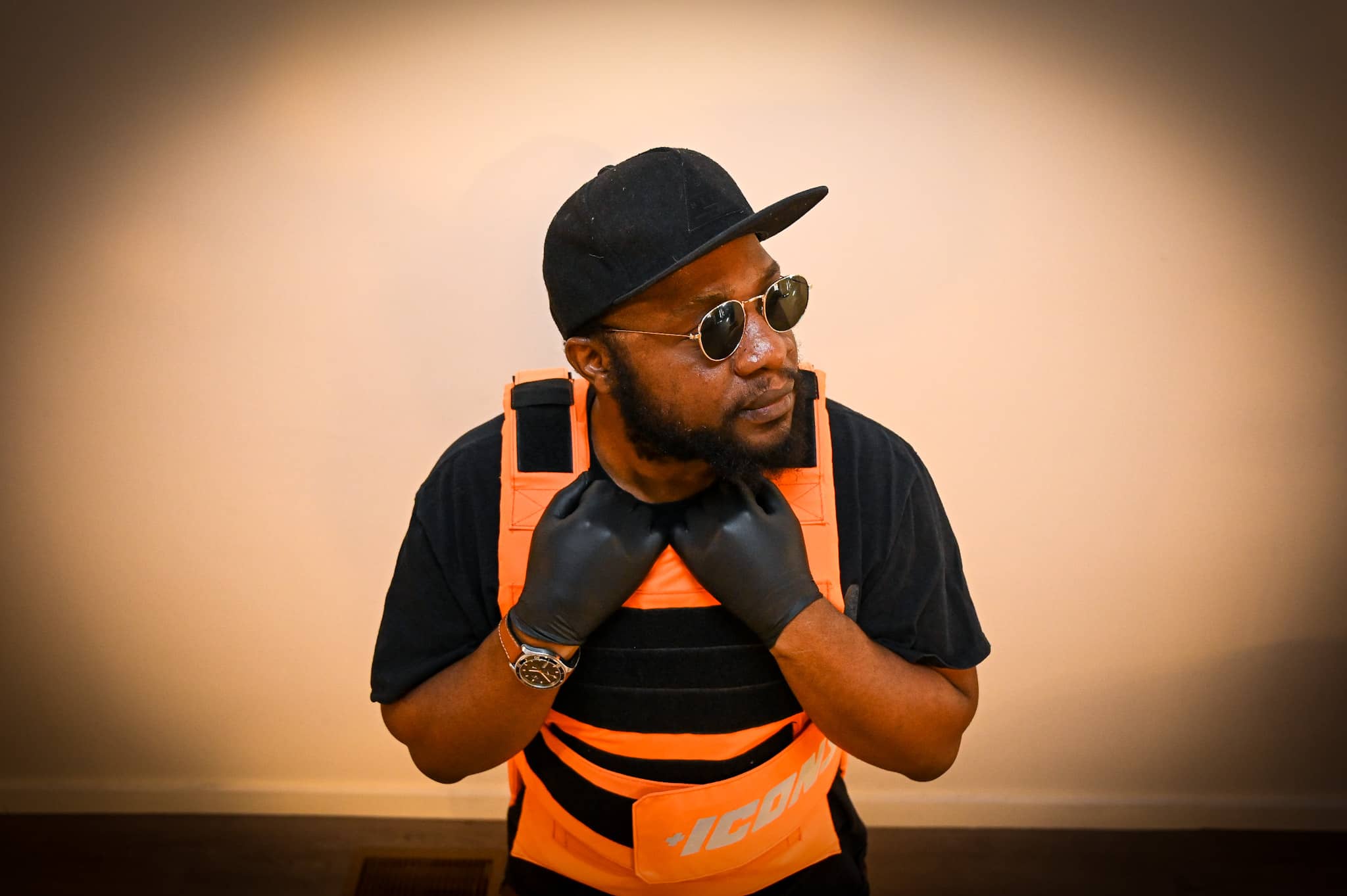 ROCKFORD — A new gallery and event space on Seventh Street aims to reinvigorate the arts and cultural scene in the city's Midtown.
The Hub Art Gallery, 522 Seventh St., will have its public debut during this weekend's Spring ArtScene with an exhibit from its curator Kelvin Candie.
Candie, an artist and designer with his own brand, The High and Mighty, said opening the gallery is part of "a passion to breathe life back to Midtown."
"This is a very iconic street (with) a lot of rich history," Candie said. "The idea that a city as big as Rockford can only have one happening street – like East State downtown – is mediocre I think."
The space is owned by Clydale Hilson and Maurice Jermon Jr., who brought Candie on as curator.
"The goal is to always elevate," said Candie, a 36-year-old native of Malawi now living in Rockford. "If by opening this space we can bring more people to this area, even if it's just 10 new people, it's a big achievement."
The Hub is a place for artists to share ideas and collaborate. It has also hosted sip and paint events and is available for wedding receptions and other celebrations.
"It's open to everybody, especially those who want to be surrounded by other people's great work," Candie said.
His exhibit, titled "Orange," will have its opening from 3 p.m. to 10 p.m. Saturday and Sunday in conjunction with Spring ArtScene, a biannual gallery walk hosted by the Rockford Area Arts Council.
(story continues below image)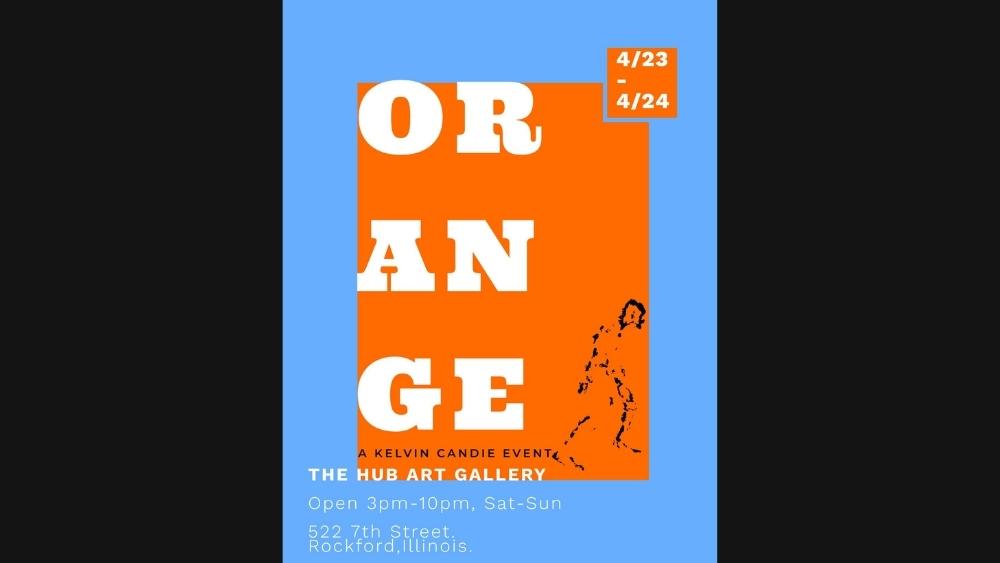 The exhibit was born, in part, out of grief, Candie said, after the sudden death of a close friend.
"'Orange' is about grief, but it's also about overcoming. It's also about love, it's about friends, it's about heartbreak," Candie said. "Imagine your whole lifetime in a day – all those emotions that are incorporated in there."
The exhibit is also meant to conjure up imagery of the rising sun at dawn or the orange glow of the skyline at dusk.
"Before the sun comes up there's that beautiful orange hue – for me it's like hope," Candie said. "There's another day. A chance to restart. A chance to do better than I did yesterday."
His exhibit will have eight canvases and 15-16 prints. But he said it will also evolve during its monthlong run, culminating in a musical collaboration that will stand as the soundtrack to the exhibit.
"The goal is to set the tone for summer," Candie said.
ArtScene takes place at stores and galleries across the city from 5 p.m. to 9 p.m. Friday and 4 p.m. to 9 p.m. on Saturday.
This article is by Kevin Haas. Email him at khaas@rockrivercurrent.com or follow him on Twitter at @KevinMHaas.