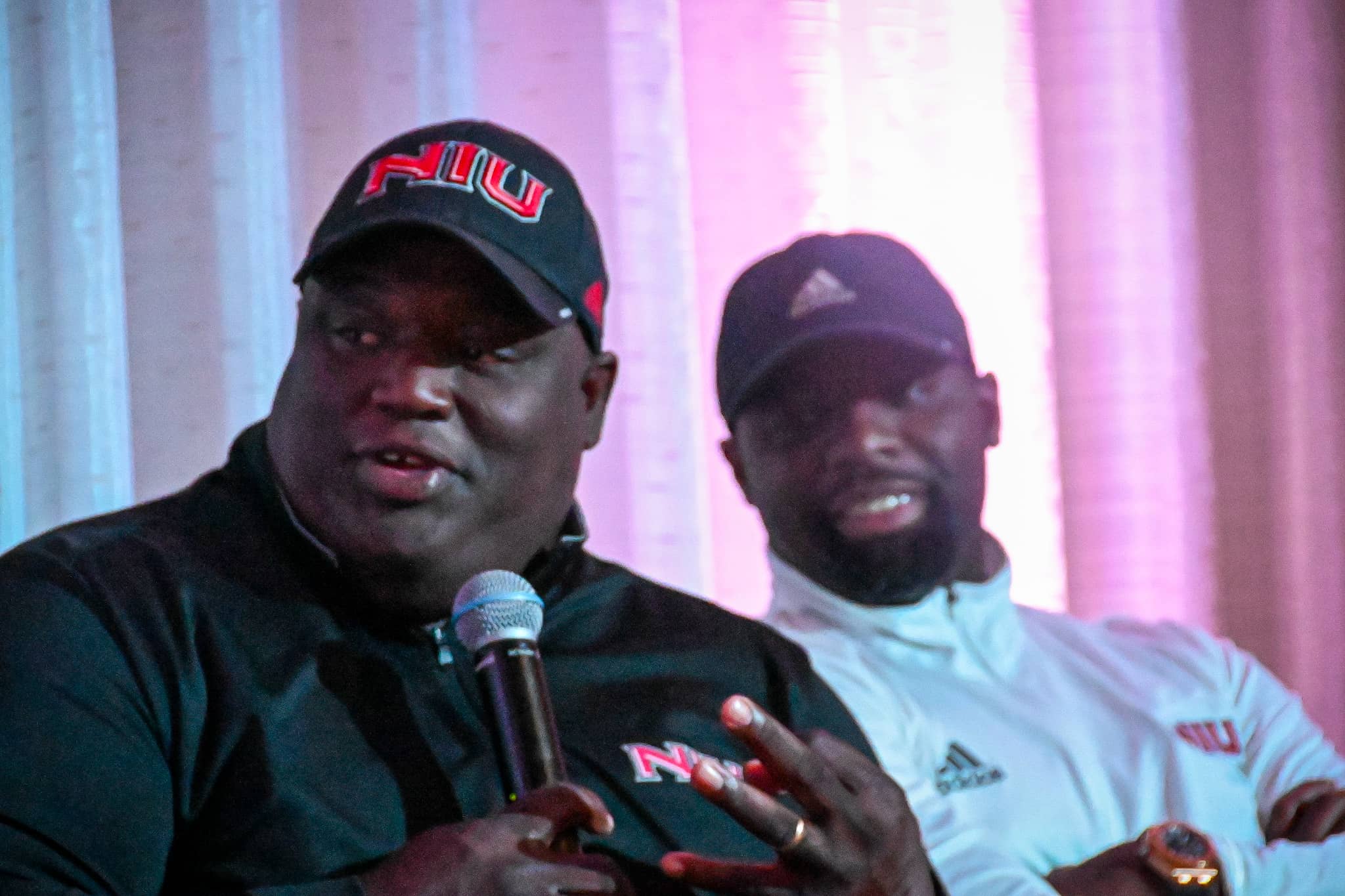 ROCKFORD — Northern Illinois University football coaches will have their eyes on Rockford athletes during Friday Night Lights and Big Dog camps this summer.
Huskies soccer staff was just in Rockford to watch the under 16, 17 and 18 state championships at Mercyhealth Sportscore Two.
Those are just a couple examples of how NIU is keeping a recruiting eye on Rockford as coaches search for talent to lift the Huskies to Mid American Conference championships and beyond.
"A lot of quality players come out of the Rockford area, come out of the Illinois area," said NIU head soccer coach Ryan Swan during a stop in the city on Wednesday.
NIU coaches and athletics department staff from across all sports were at Franchesco's Ristorante on Wednesday night to meet with fans, alumni, friends and boosters for the second stop on its summer meet-and-greet circuit.
"It's perfect timing for us to get out in front of some of our fans and talk about the excitement coming up within the entire department," said Lisa Carlsen, NIU women's basketball coach. "It also gives us a great opportunity as head coaches to get together and spend some time together."
Carlsen has coached Rockford athletes at NIU before, most recently Abby Woollacott, a Rockford Lutheran graduate who was a three-time academic All-MAC selection. In an interview with the Rock River Current before the program began, Carlsen said although their roster has no Rockford players this year, her staff continues to keep an eye on the city for talent.
"We recruit Rockford all the time, whether it's the AAU programs they have here or obviously there's good high school basketball," Carlsen said. "We've had great connections, not just women's basketball but obviously all the other sports as well."
(story continues below photo)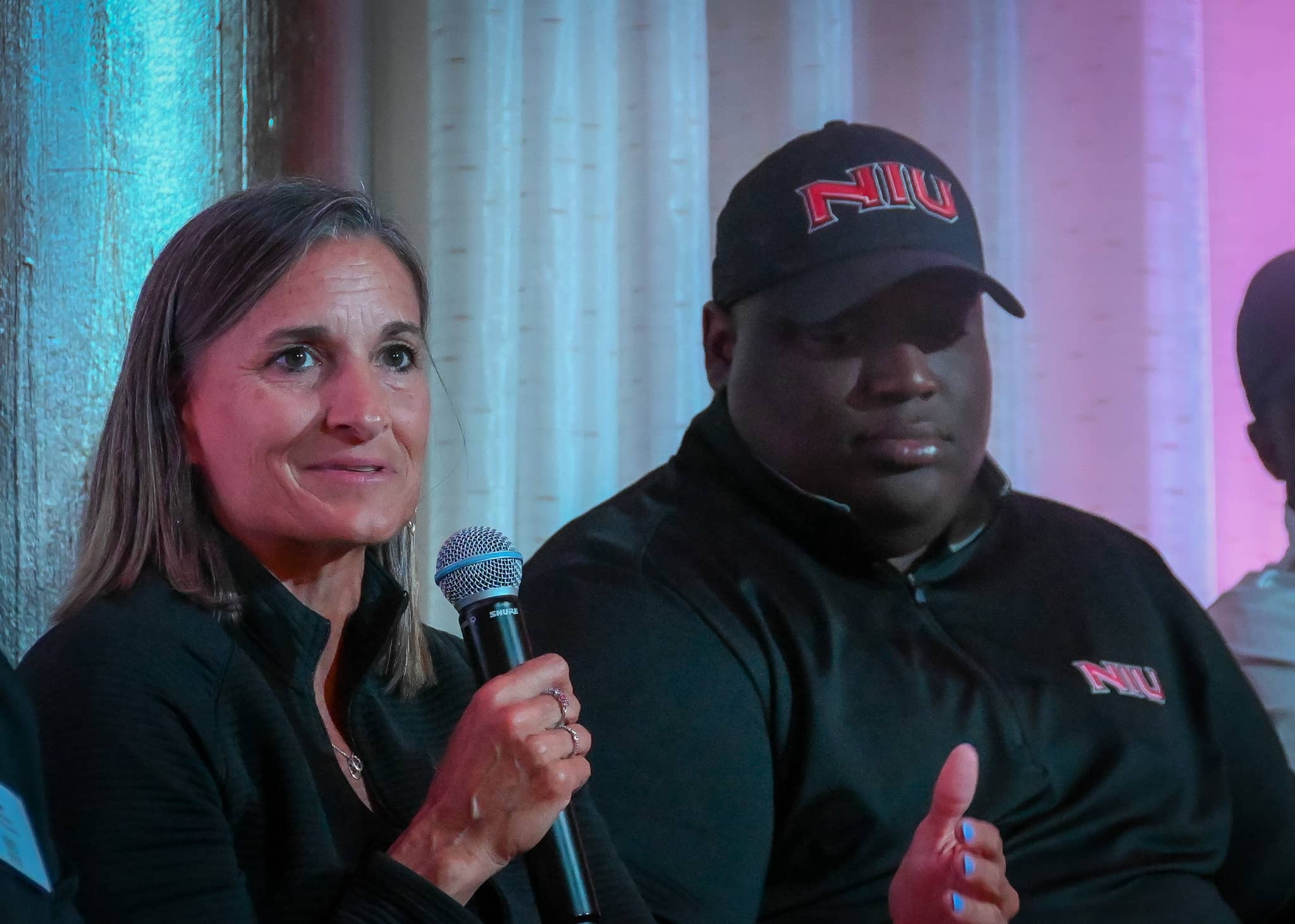 The Huskies football team went 9-5 last season and 7-2 in the MAC last year before dropping a heart-breaker in the Cure Bowl after a botched clock decision by officials in the final seconds.
"Our players are excited. They had some success last year, they want to build on it," head coach Thomas Hammock said. "They've been working extremely hard, putting in the work to try to make our fans proud and Huskie Nation proud."
Hammock, who has been head coach since 2019, said the program had a good connection with Rockford when he was with the team in 2005-06 as its running backs coach.
"When I was coaching here before, we had a great connection with the Rockford area and I think that's important to try to reestablish those pipelines," he said in an interview before the program. "There's always been talent here. We've got to do a better job of cultivating and getting younger kids to understand what it takes to get to a program like NIU from an academic standpoint, from an athletic standpoint, from a social standpoint."
Hammock says he keeps connections with people like Lamont Jones, who runs youth football programs for the Rockford Park District and was in attendance Wednesday, and sports performance trainer Tim Bailey.
"Those guys have been important pieces in this area to keep helping young talent get developed," Hammock said. "There's some talent in Rockford that we need to cultivate."
The Huskie Summer Circuit was back in Rockford after a two-year hiatus because of the coronavirus pandemic. The circuit gives NIU fans the chance to hear from and chat with head coaches from the Huskies' 17 sports programs.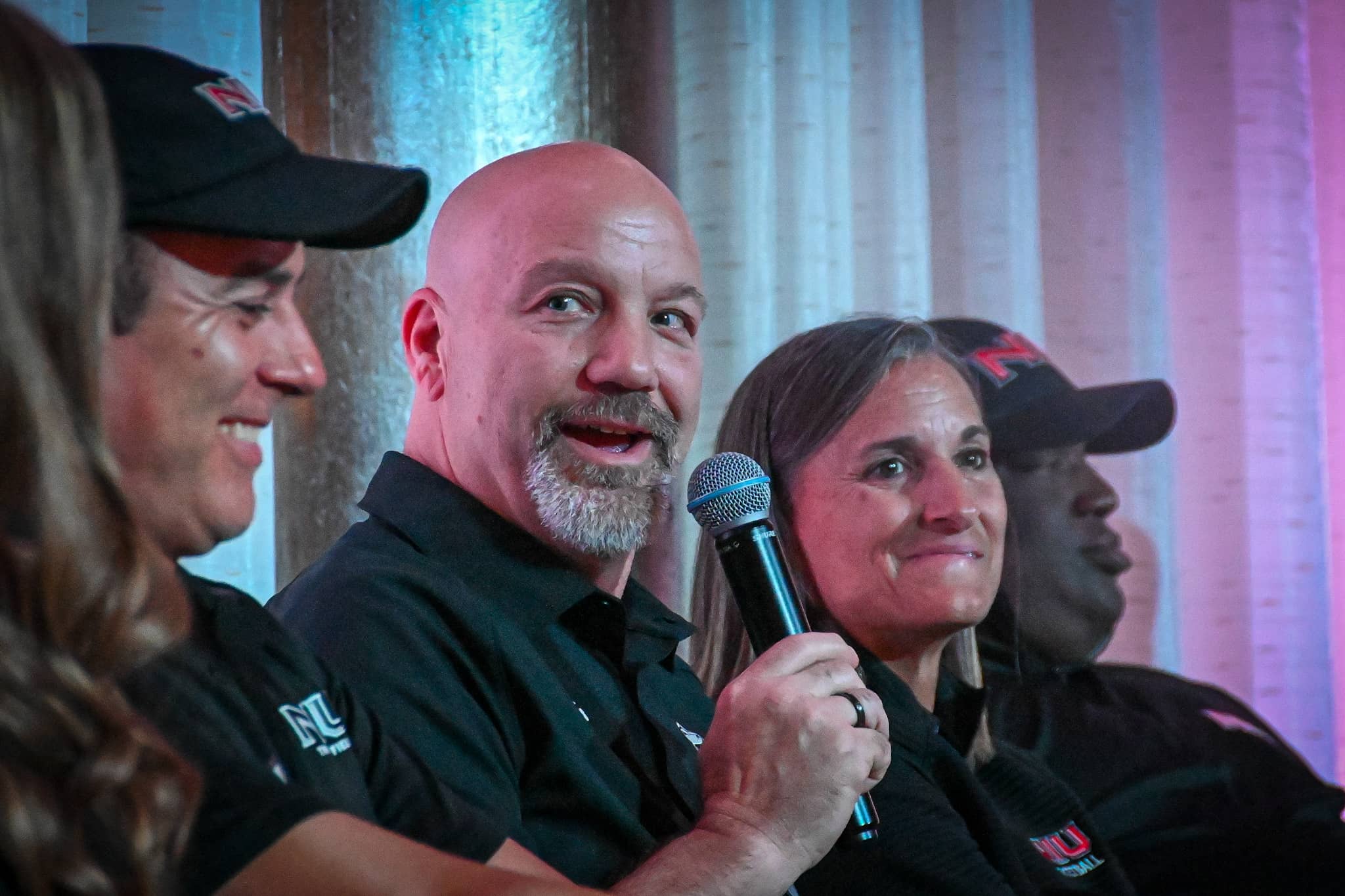 This article is by Kevin Haas. Email him at khaas@rockrivercurrent.com or follow him on Twitter at @KevinMHaas or Instagram @thekevinhaas.