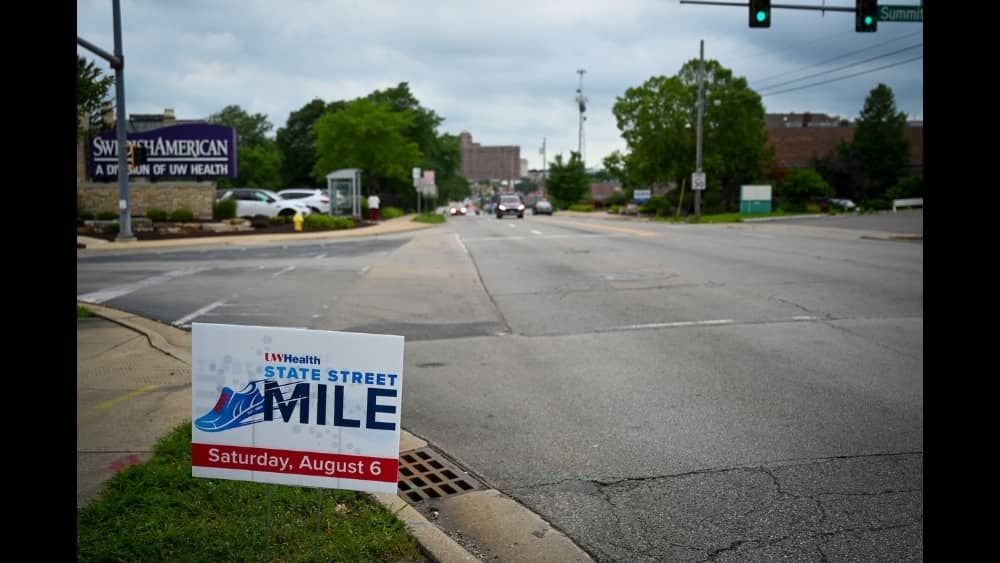 ROCKFORD — The State Street Mile is back this year after a two-year hiatus because of the coronavirus pandemic.
The race is dubbed the "Fastest Mile in the Midwest" because of the nearly straight-shot course's slight downhill slant that allows runners to achieve a faster pace and in some cases set personal best times.
The 1-mile course begins near UW Health SwedishAmerican Hospital, 1401 E. State St., and ends near the State Street bridge.
"It's fun to run down East State Street," race director Rick Durso said on This Week in the Stateline. "As soon as you get down to Madison Street, and it gets really crowded down there, the crowd really amps up the atmosphere."
The race has been a tradition in Rockford for more than 35 years, but the last time it was run was in 2019. It was called off over concerns about the coronavirus in 2020 and 2021.
"It's one of the summer benchmarks of the city," Durso said.
There are three heats for the race starting at 5 p.m. Saturday. The first heat is for boys ages kindergarten through high school, the second is girls in the same age group and adult racers go last.
Proceeds from the race benefit the Rockford Road Runners youth running group.
Know before you go | State Street Mile
When: Saturday, Aug. 6.
Times: 5 p.m. boys heat; 5:25 p.m. girls heat; 5:50 p.m. adults
Where: Starting line is at UW Health SwedishAmerican Hospital, 1401 E. State St., Rockford
Cost: $30 adults; $15 kids
Signup: runsignup.com/Race/IL/Rockford/SwedishAmericanStateStreetMile
---
This article is based on an interview with Steve Summers with additional reporting by Kevin Haas. You can reach Kevin Haas at khaas@rockrivercurrent.com or follow him on Twitter at @KevinMHaas or Instagram @thekevinhaas.