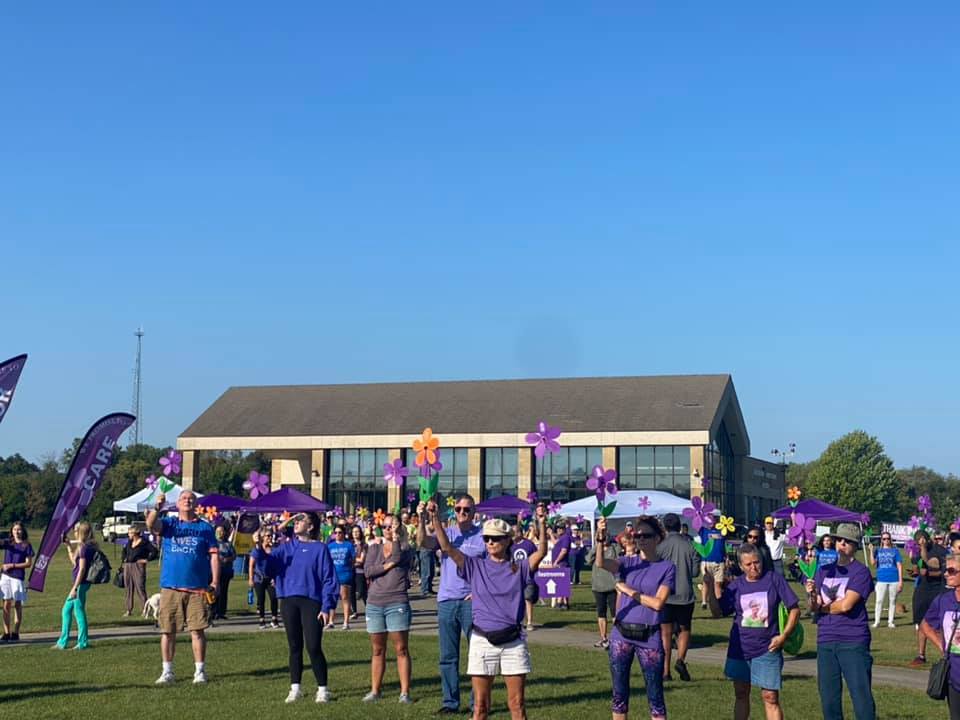 ROCKFORD — The annual Walk to End Alzheimer's is coming up later this month at Mercyhealth Sportscore One, and it offers the opportunity to walk on your own or participate in various activities on site.
The walk is the world's largest fundraiser for Alzheimer's care, and it's held in Rockford and more than 600 communities across the country. The day will consist of various activities, including a 1.5- or 2.5-mile walk, and opportunities to donate.
"This is the second year that we've been back in person, but we're bringing back some festivities that we didn't have last year," said Taylor Adolphson, manager at the Alzheimer's Association Illinois Chapter. It has "something for everybody to hang out and have a little fun before the walk."
The event will take place on Saturday, Sept. 24 with proceeds going to the Alzheimer's Association.
Those who can't attend the event can still support and walk from home by registering online.
"I think it provides an opportunity for people to still engage, still fund-raise, even if they can't make it on the day of," Adolphson said. "It's the largest event to raise funds for Alzheimer's care, support and research."
Those who plan on attending the event can register online, and participants who raise a minimum of $100 will receive a free T-shirt.
"This event provides an experience, provides an opportunity, for the community to come together and hopefully just feel not alone," Adolphson said. "We're hoping to provide some hope."
Know before you go
When: Registration begins at 8:30 a.m. on Saturday, Sept. 24
Where: Mercyhealth Sportscore One, 1288 Elmwood Road, Rockford
More information: Additional information can be found here.
---
This article is by Mary Sisk. Email her at msisk@rockrivercurrent.com or follow her on Instagram at @maryrrcurrent