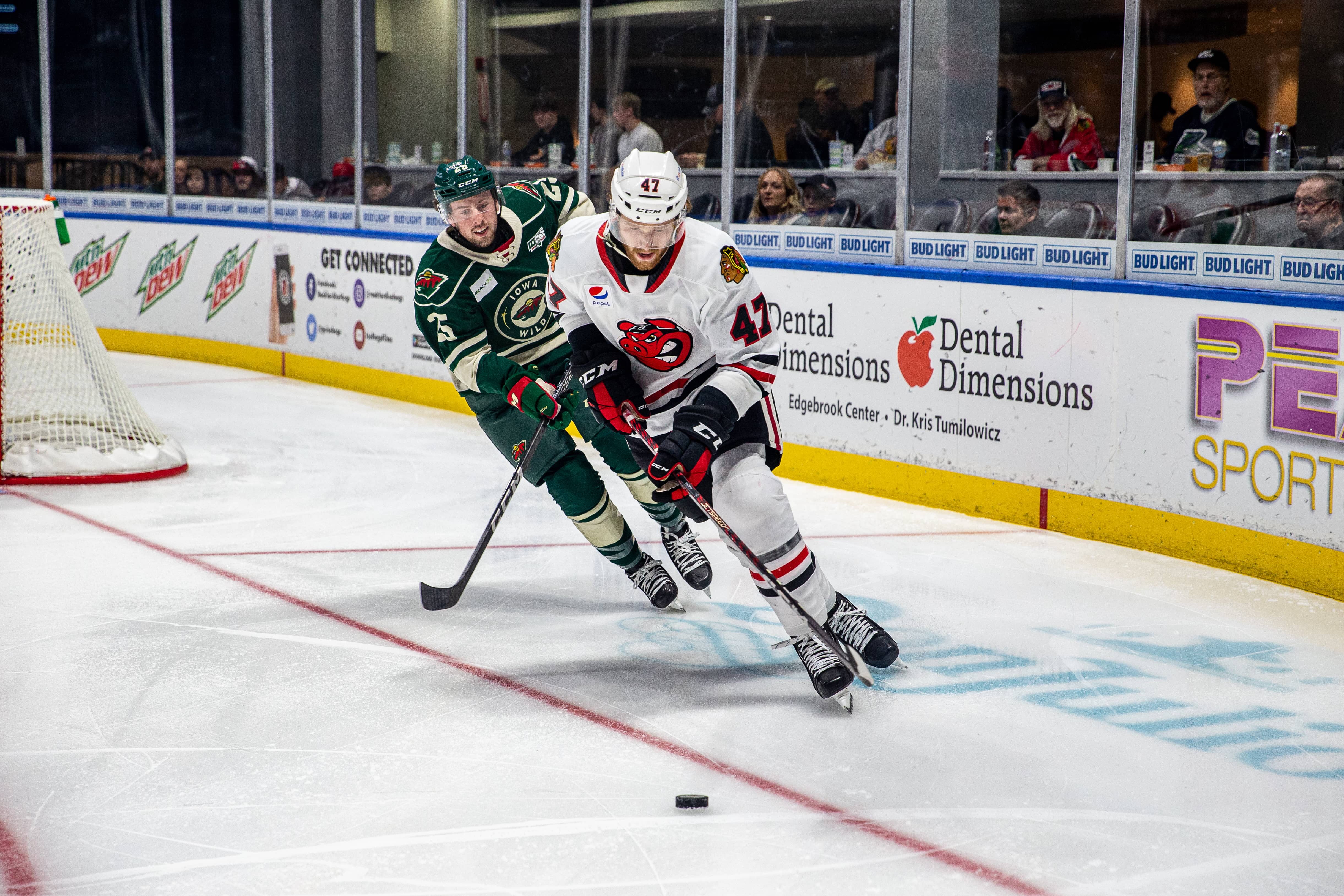 Update: This event has been postponed. A makeup date has yet to be determined. 
BELVIDERE — The Rockford IceHogs will hold an outdoor practice in Belvidere after a three-year hiatus caused by the coronavirus pandemic and other restrictions.
The practice, weather permitting, is scheduled for 6 p.m. Monday at Riverside Ice Arena at Doty Park, 365 W. Locust St. in Belvidere.
The event is free to attend, but guests are asked to bring a non-perishable food item to donate.
"We couldn't be more excited to have the IceHogs back," Jen Jacky, executive director of the Belvidere Park District, said in a news release. "Since we built the rink, it has been one of the community's favorite winter events. Unfortunately, with the pandemic and other restrictions we just couldn't make it work. But when we checked in with them this past fall, they were just as excited to come back."
The IceHogs are on the road in Colorado Friday and Saturday before returning here for the outdoor practice. Their next home game is 7 p.m. Wednesday against Grand Rapids.
"We are excited to partner with the Belvidere Park District for another outdoor practice at Riverside Ice Arena," Ryan Snider, the IceHogs president of business operations, said in a news release. "Outdoor hockey is embedded in the fabric of our game and it's exciting to give our players the opportunity to skate in Belvidere and have our fans experience an outdoor practice."
Donated food items will be given to both the B1 Food Pantry and Salvation Army. Everyone who donates will receive a raffle ticket to enter a drawing for eight free skate passes and a free one-hour rental of a Doty Park cabin during an open skate time.
The drawing will happen right after practice and you must be present to win.