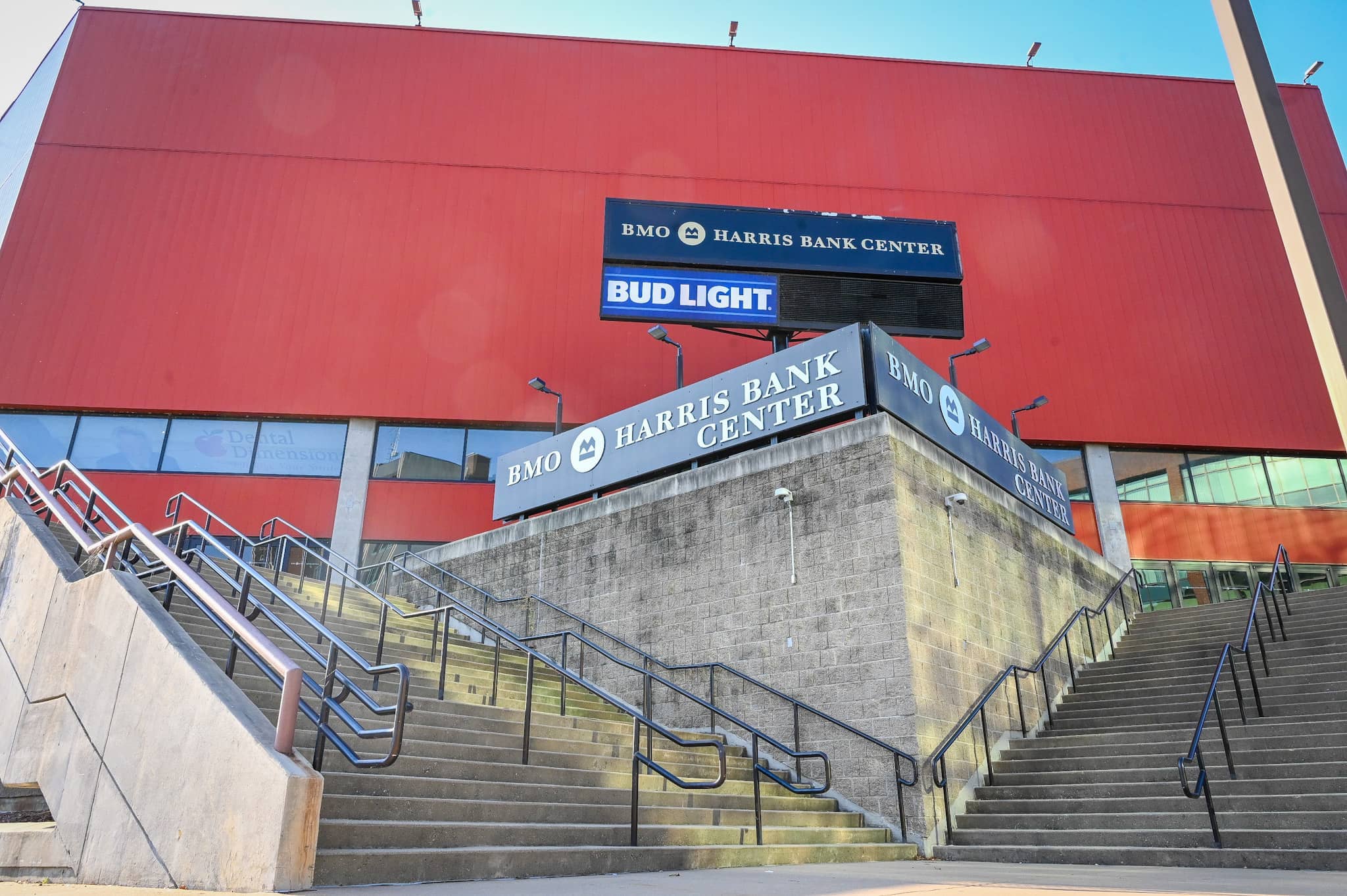 ROCKFORD — The Illinois Kids Wrestling Federation will bring hundreds of wrestlers and thousands of spectators downtown this weekend for the annual state championship tournament.
Wrestlers weigh-in on Thursday before the competition begins Friday morning and continues through Saturday at the BMO Center.
The tournament is expected to have approximately 1,000 wrestlers, both boys and girls. An additional 4,000 people are expected to attend the tournament as fans and spectators. The Rockford Area Convention & Visitors Bureau estimates the event will pump more than $1.3 million into the region's economy as visitors spend on food, retail, lodging and recreation.
"The RACVB is thrilled to partner with IKWF and the BMO Center to bring the IKWF tournament to Rockford," said Lindsay Arellano, RACVB vice president of sales and service, in a news release. "We appreciate the IKWF's loyalty to Rockford and are elated to help deliver a memorable experience for thousands of visitors to downtown Rockford."
The visitors bureau and the BMO Center have partnered with the wrestling federation for nearly two decades to host the state title bouts here.
"The IKWF is proud to continue to bring our State Championship to Rockford," Gene Lee, IKWF vice president of the board of directors, said in a news release. "It is a goal for all of our youth wrestlers to compete on the big stage in the BMO Center."
Medals will be awarded to the top eight place winners and trophies will be awarded to the top eight teams in the novice and senior divisions. There are also awards for outstanding novice division wrestler, outstanding senior division wrestler and the Jim Didi Coach of the Year Award.
---
Know before you go | IKWF state championship
Where: BMO Center, 300 Elm St., Rockford
When: Weigh-ins start at 6:30 a.m. both Saturday and Sunday. See the complete schedule here
Tickets/info: ikwf.org/spectator-admission