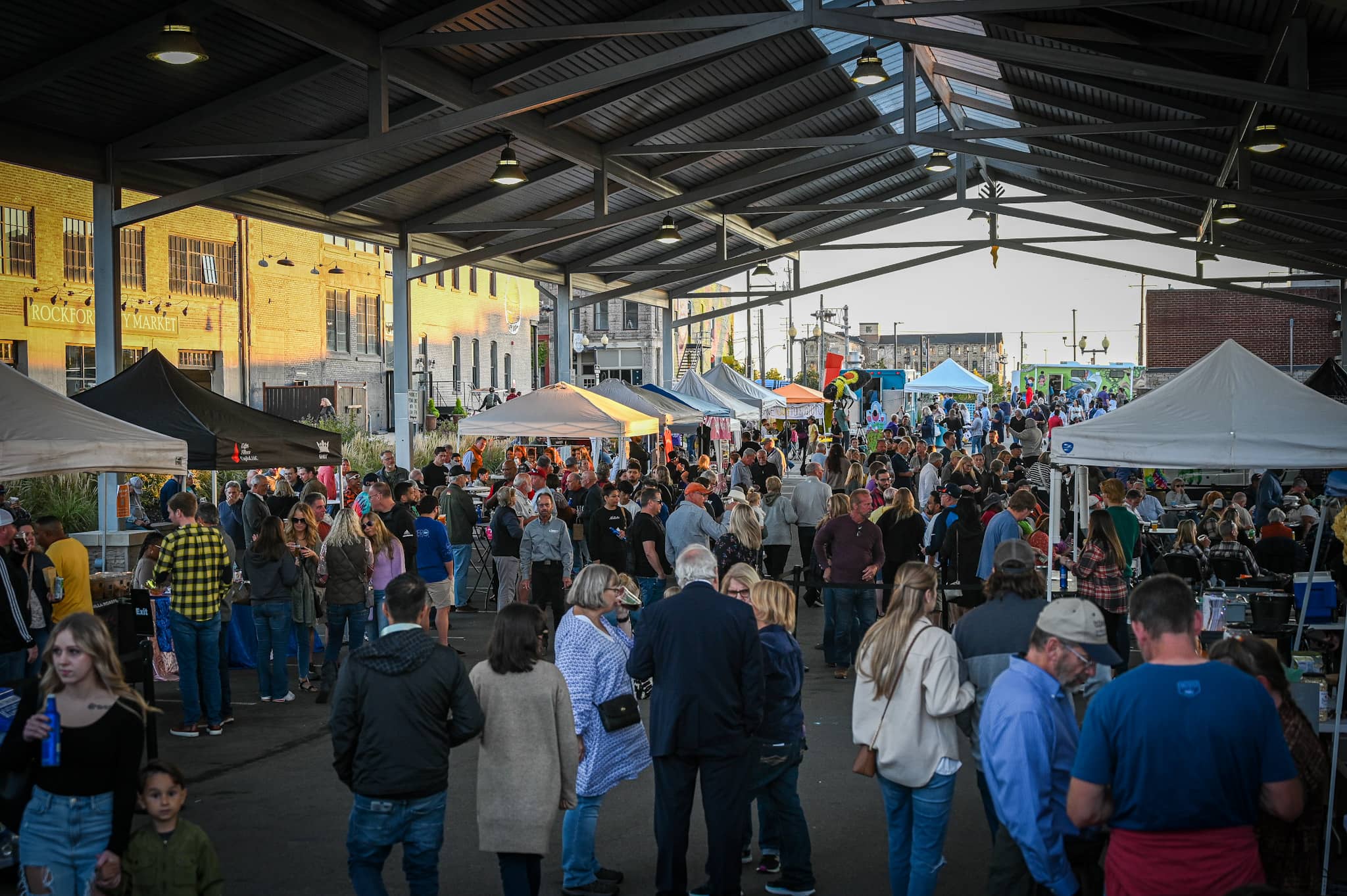 ROCKFORD — It's a summer tradition: Rockford City Market is kicking off its 13th season this Friday with new vendors and improved changes.
The Rockford City Market is extending its market grounds one block to the north and reopening State Street. This means, you'll see more food trucks lined up underneath the Jefferson Street bridge.
On Friday nights for the past few years, drivers had to go around city market. To utilize more space, for the first time since 2020, East State Street will be open to thru traffic. This year they'll be able to cross the bridge and travel from one side to the other without having to find an alternative route around market.
There will be more than 75 vendors at this year's Rockford City Market. Some of those vendors include CheeseKake Ko., Bear Moon Soup, Louis Leathers, Forest City Farmers, and Triple T Creation Co.
Want to see if your favorite vendor will be at Rockford City Market this year? See the full list, here.
Rockford City Market runs from May 19th to September 29th.
---
From market to storefront
Here's a look at Rockford City Market's list of businesses that started as market vendors before opening their own storefronts.
Candy Cloud Co., 6286 E. State St., Rockford
Woodfire Pizza, 408 E. State St., Rockford
Cantina Taco, 117 S. Main St., Rockford, and 6342 E. Riverside Blvd., Loves Park
Bath & Body Fusion, 324 E. State St., Rockford
Canine Crunchery, 1888 Daimler Road, Rockford
Candle Crest, 1418 20th St., Rockford
T&C Cooking Creations: Opening soon as Ambiance at 307 S. Main St., Rockford
Synergy Collective, 11361 Main St., Roscoe
Crust & Crumbles, 116 N. Madison St., Rockford
Velvet Robot Coffee, 116 N. Madison St. and 1292 S. Alpine Road, Rockford
Quixotic Bakery, 116 N. Madison St., Rockford
TNT Funnel Cakes: Opening soon at 201 W. State St., Rockford
Thai Jasmine Rice and Noodles, 5839 Forest Hills Road, Rockford
Earth A Zero Waste Company: Opening Soon at 327 W. Jefferson St., Rockford
---
Know before you go | Rockford City Market
When: 4 p.m. to 8:30 p.m. Fridays, May 19 to Sept. 29 (4 p.m. to 7:30 p.m. after Labor Day)
Where: Rockford City Market is located in the heart of downtown Rockford at the intersection of Market Street and Water Street.
For more information: Head over to the Rockford City Market's website.
---