ROCKFORD — Champion figure skater Janet Lynn said there is likely only one time her mother ever sat in a limousine.
It was circa 1973, a year after Lynn won an Olympic Bronze Medal.
Lynn had become the highest paid female athlete in the world, and she was also contracted to do commercials for Kodak. Her mother, Ethelyne Nowicki Dillon, was in a limousine with Kodak executives in New York City when one asked about her daughter's future.
"One of them asked my mother, 'What hopes and dreams do you have for Janet?' My mother answered, simply, to have a good family one day," Lynn said Saturday during a presentation at Midway Village Museum, 6799 Guilford Road.
Lynn, who was raised in Rockford and trained in Rockton, was a five-time U.S. Figure Skating champion and two-time Olympian. She's still considered by some to be the greatest American figure skater ever. But for her parents and her coach, Slavka Kohout, success was defined differently.
"Personal improvement of each skill was the goal," she said. "I was never told or asked to win by either my coach or my parents. Miss Kohout and my parents only asked that I set goals, work hard, have fun, behave well and do my best."
---
advertisement
---
Lynn, who is now 70 and living in Tennessee, made a rare public appearance in Rockford on Saturday to talk about her skating career, the tools for achieving excellence, self-discipline, self-governance and her thoughts on how ice skating has evolved since she ended her professional career in 1982.
Approximately 200 people attended the two-hour presentation, which included videos of some of her historic performances, and a large group stayed after that to line up to meet the skating star and receive her autograph. She received a standing ovation at the start and end of her presentation.
Mayor Tom McNamara also sent a proclamation declaring it Janet Lynn Day in recognition of how she represented the city in her travels across the world.
"You can see by the turnout that people have an affinity and interest in Janet," said Patrick O'Keefe, executive director of Midway Village. "As the mayor said in his proclamation, what a wonderful ambassador for Rockford. …
"She's such an iconic part of Rockford's history."
Still loved in Japan
Lynn, a Guilford High School graduate, was a two-time Olympian, winning a Bronze Medal at the 1972 Olympic Games in Sapporo, Japan. She's still popular in Japan today, largely because of her reaction to a fall in her Bronze Medal performance. Lynn broke into a smile after falling on a sit spin, and that moment lives on in Japan.
"Every time I went back to Sapporo, they took me to the Makomanai ice arena — even if it didn't have ice — and they made me sit down where I had fallen and smile," she said. "They still ask me, to this day, how could you keep smiling when you had fallen in the Olympics."
Her speech was livestreamed by figure skating writer Jack Gallagher at Japan-Forward.com. Lynn said she was able to smile because, while praying in the Olympic Village, her goal shifted away from winning the Gold Medal.
"In my mind something shifted during that prayer," Lynn said. "What shifted was it no longer mattered if I won or even won a medal. The only thing that mattered to me at that point was to go and try to show God's love through that performance.
"That was what was on my heart and in my spirit when I stepped onto that ice."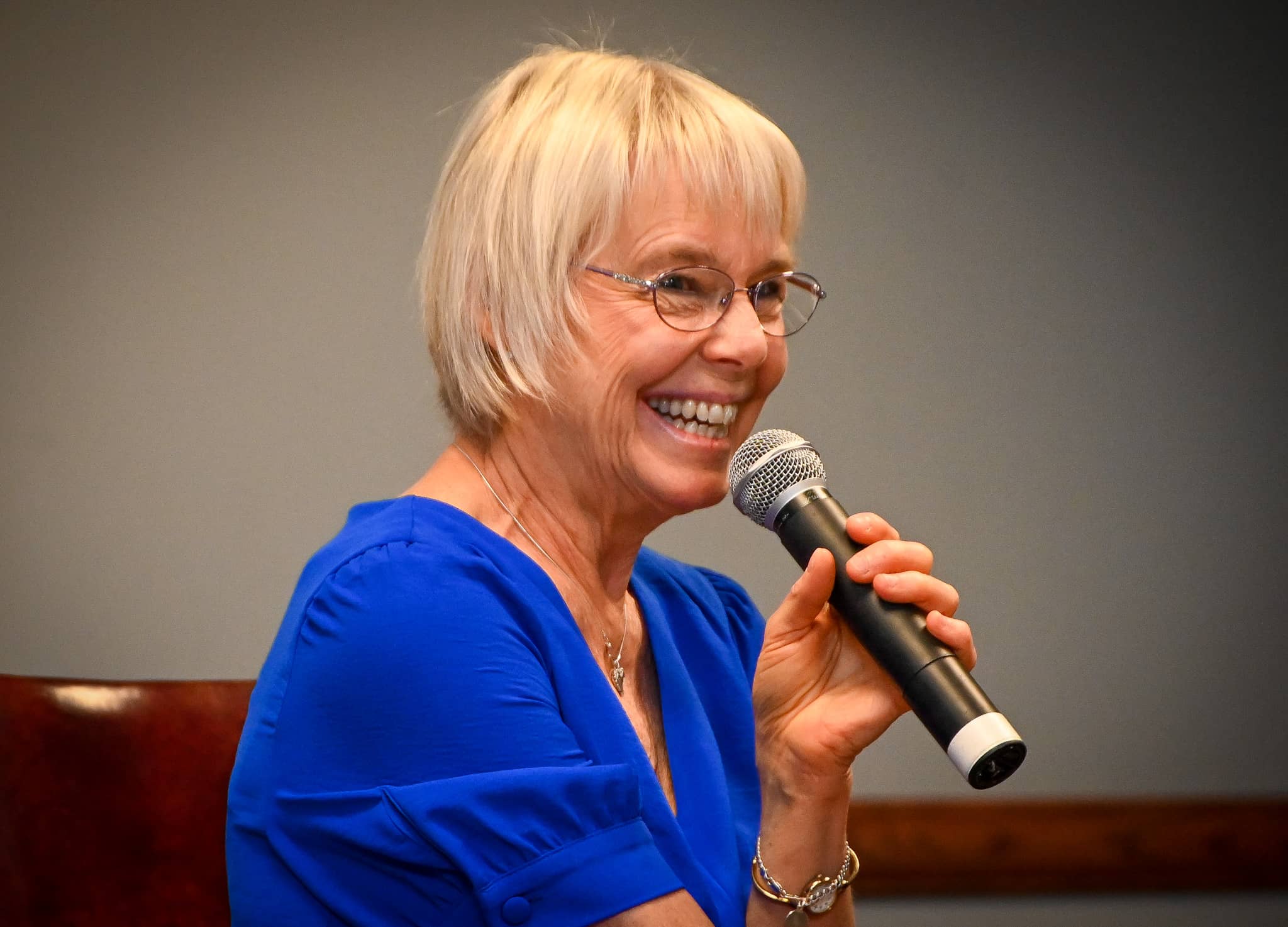 During a Q & A session at the end of her presentation, Lynn was asked how she felt about the evolution of the sport and the decision to phase out compulsory figures — the circular patterns that demonstrated technical skill.
She's often connected to that decision because she excelled in the free skate, which showcased jumping and athleticism, but lagged behind her top competitors in compulsory figures, which made up a large component of scoring at the time.
Lynn said Saturday that people have often assumed she wanted figures phased out because of how it would have benefited her, but no one had actually ever asked. In fact, she feels they're an important fundamental that's missing from today's competitions. She emphasized that she was a FIGURE skater.
"I would like to see them return because I think the skaters are getting short-changed," she said. "They're losing out on an entire dictionary and language that would give so much more depth and opportunity."
Family and the tools for success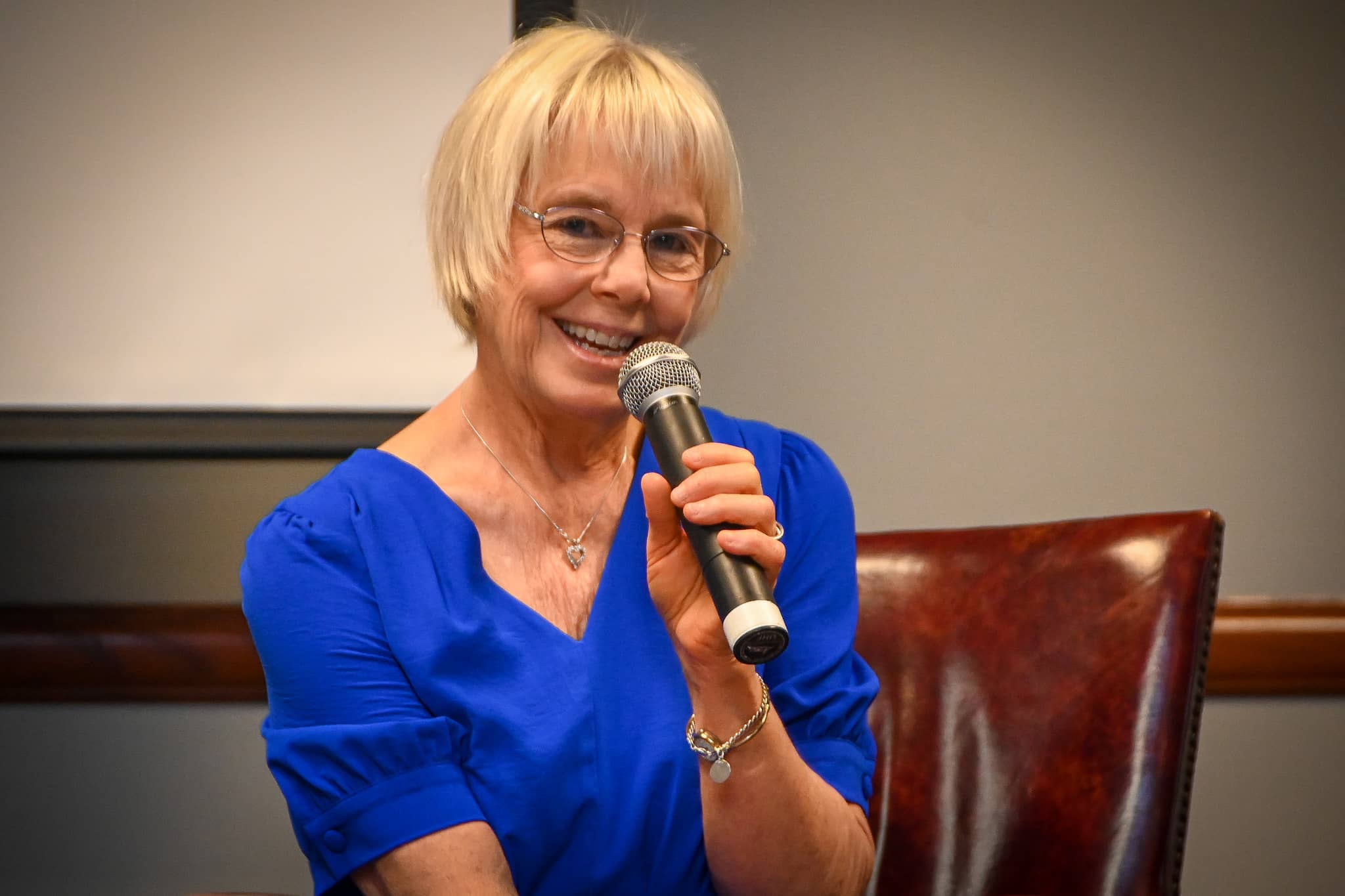 Lynn, who was born Janet Lynn Nowicki, delivered a presentation that was seeped in metaphor as she talked about conveyors for excellence. She talked about how diamonds are rough and dark like a common pebble, and are only polished to shine through hard work.
She said she learned those tools through family members and Kohout, her coach.
"She conveyed valued tools of excellence directly and indirectly," Lynn said. "The genius of Slavka Kohout influenced my life in innumerable ways that I use every single day. She patiently polished me, a common pebble."
She said her father, Florian Walter Nowicki, who ran a local pharmacy, helped lift her spirits during a difficult period of time in her life. She was defending her U.S. title for a fourth straight year and discouraged with her training. He rarely could attend her practices because of his long workdays, but he quietly arrived one morning at The Wagon Wheel in Rockton.
"I finished my skating practice discouraged and quietly skated over to him, feeling like I was stuck in the mud," she said. "He made a statement that has never left me. He said, 'Janet, you look like a rose about to bloom.'"
She said he helped her that day the way he must have done for countless others at his pharmacy.
"He taught to me to endure by pointing out with his life and his words that it is possible," she said. "That day, he lifted up my soul and spirit in a way I have never forgotten."
She went on to win her fifth title.
As for the dream her mother had for her to one day be part of a good family, Lynn and her husband, Rick Salomon, raised five children.
"My husband and I have done our best and our family is wonderful — yes," she said.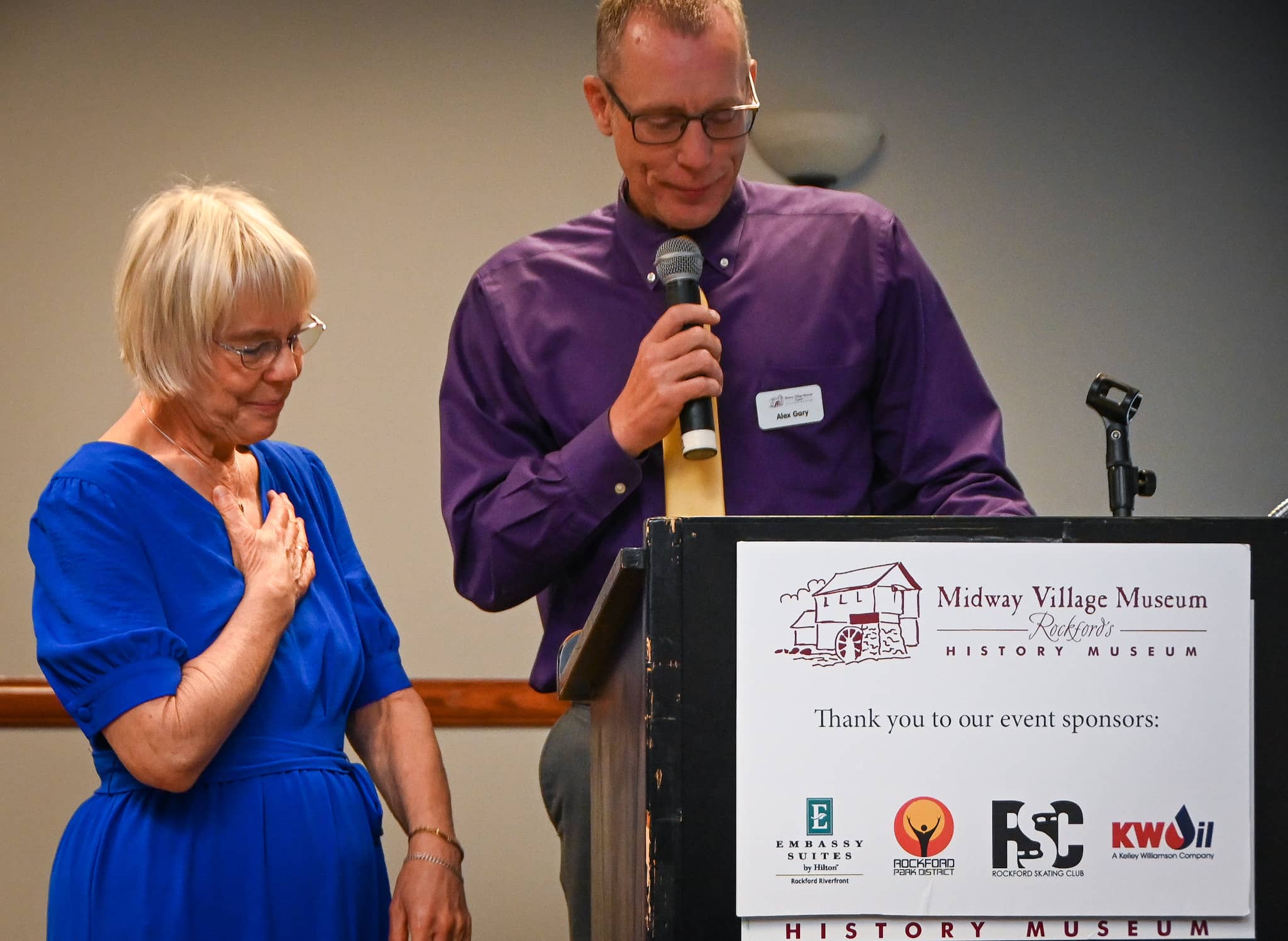 ---
This article is by Kevin Haas. Email him at khaas@rockrivercurrent.com or follow him on Twitter at @KevinMHaas or Instagram @thekevinhaas