Donate Local Gift Cards to Local Health Heroes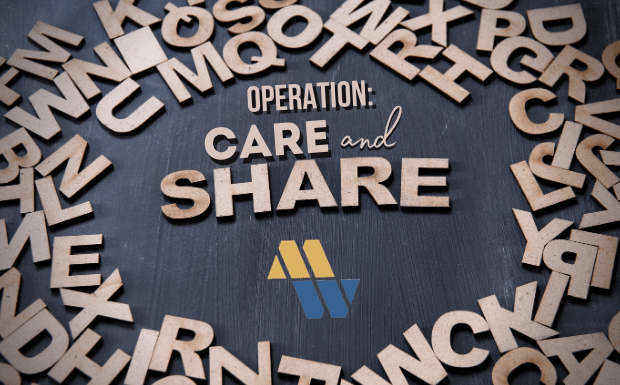 As we look forward to enjoying the simple things again – a Friday night out, coffee with a friend, or just a hug – there's a way you can care and share with those on the front line fight against the coronavirus.

Sportsfan Radio 1330 and Mid-West Family Brands invite you to take part in in Operation Care & Share. It's simple. Buy a $10 gift card that will be purchased from a locally owned restaurant listed below. We in turn will share the gift cards with the health care heroes at our local hospitals. It's a great way to care for our local businesses – and share with our local health care heroes.
We're better when we work together. Join in Operation Care and Share with Sportsfan Radio 1330.

– – – – – – –
Gift cards available for purchase in $10 increments HERE. 
Participating restaurants:  Baci's Kitchen-Cafe & Pizzeria, Baseball Tap, Beef-A-Roo, Ciao Bella Italian Kitchen, Culver's (Koch Family), Fozzy's Bar & Grill, Franchesco's Ristorante, Garrett's Restaurant & Bar, Jax Pub, Lucha Cantina, McDonald's (Buccifero Family), Murphy's Bar & Grill, Nothing Bundt Cakes, Nunzios, Oscars Pub & Grill, Prairie Street Brewing Company, The Filling Station, The Rock Bar & Grill 
Beneficiaries: The staffs at SwedishAmerican, OSF HealthCare, Mercyhealth, Beloit Memorial, and Crusaders Community Health.