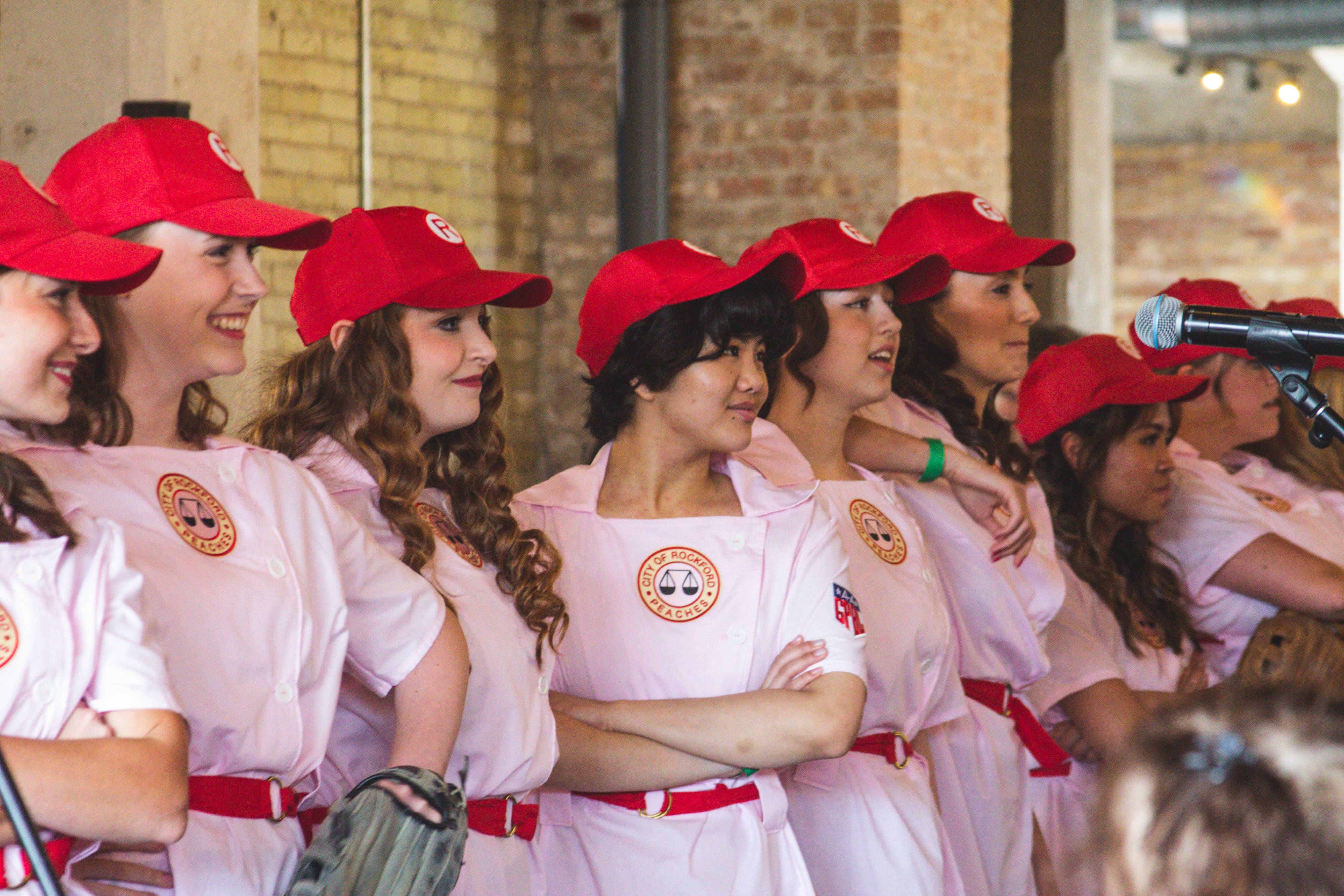 ROCKFORD — A new original musical about the Rockford Peaches by a local theater company is opening at the end of the month.
With the Amazon Prime series "A League of Their Own" premiering at the Coronado Performing Arts Center on July 2, Rockford has been celebrating the Peaches legacy all summer.
"Girls of Summer" was written by Adam and Courtney Walsh of The Studio, a youth theater company located at 7326 N. Cherryvale Mall Drive, Cherry Valley.
The musical features a fictitious story about the 1940s women's baseball team while incorporating real events and characters.
"This is an incredibly inspiring part of our history. Not just in Rockford, but for our whole country. These women were pioneers," said Courtney Walsh, owner of The Studio. "These women paved the way for our daughters to have the opportunities they didn't."
The musical follows the history of the Peaches becoming a recognized team in the All-American Girls Professional Baseball League and will run July 22-24 and 29-31.
Audrey Hammer, 18, plays Lavone "Pepper" Paire Davis, who competed in the league from 1944-1953.
"This role is beyond exciting because I get to be the first person to tell Pepper's story in this way," Hammer told the Rock River Current. "The Peaches have always been so special to me. It feels surreal to represent such an important part of Rockford's history through another thing that holds even more importance to me — performing."
Know before you go
Where: Rockford University's Maddox Theatre, 5050 E. State St., Rockford
When: Friday, July 22 – Sunday, July 24; Friday and July 29 – Sunday, July 31
Admission: Tickets cost $13 for adults in advance or $15 at the door. Children and seniors pay $11 in advance or $13 at the door. You can purchase tickets online here.
Additional information: Visit thestudiorockford.com for more information
---
This article is by Mary Sisk. Email her at msisk@rockrivercurrent.com or follow her on Instagram at @maryrrcurrent