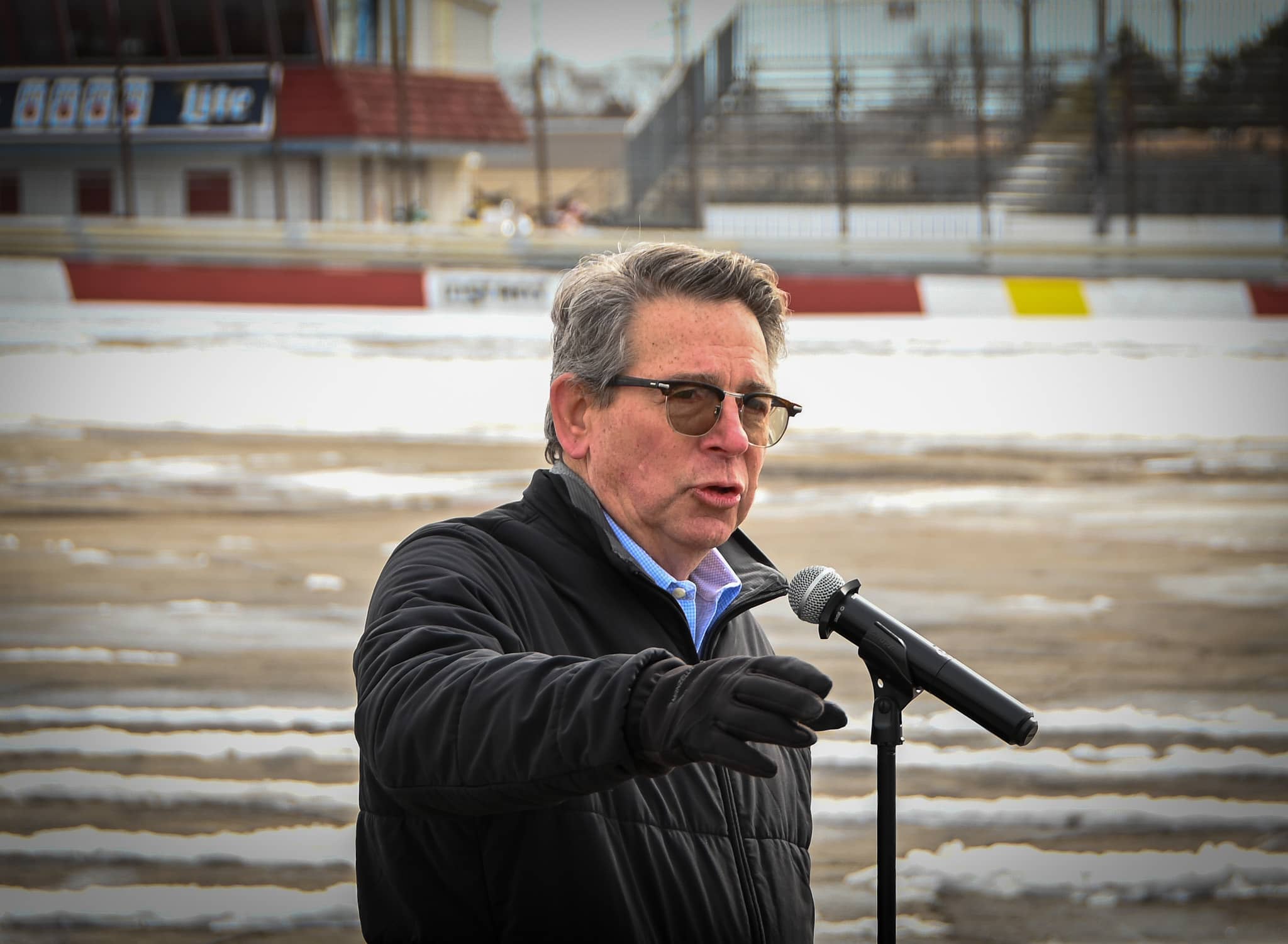 LOVES PARK — The Deery family wants to make sure a part of the Rockford Speedway's history remains when the 75-year-old racetrack is redeveloped for commercial use starting later this year.
The family is working on plans to salvage some of the history, such as its walk of fame where the hands of drivers and other prominent figures tied to the Speedway are preserved in cement.
"I'd love to see the start/finish line someplace," said Susan Deery, president of the Rockford Speedway. "There's a lot of memorabilia here that means something to somebody."
Tom Deery, her brother and one of eight children with ties to the track, said ideas are still being explored. There could one day be a Rockford Speedway park or corner as the rest of the land at Forest Hills Road and Illinois 173 is developed.
"We'll have a place where we recognize the hundreds of track champions we've had here over the years, going back to some of the greatest names in motorsports," Tom Deery said. "That will all be a place where we will continue the legacy of the Rockford Speedway."
He said the family also wants to honor Jody and Hugh Deery, who took sole ownership of the track in 1966.
All eight of their children — Gunner, Ted, Jack, Susan, Tom, Brad, Chuck and David – worked in one capacity or another at the Speedway over the years. It's now run by David and Susan.
"We'd like to find a way to honor my mom and dad, too, whether that's a statue or a quote," Tom Deery said. "We're going to get creative on that, but that will definitely be a part of it."
Hugh Deery died in 1984, and Jody ran the business until she was in her mid-90s. Jody died in June at age 97.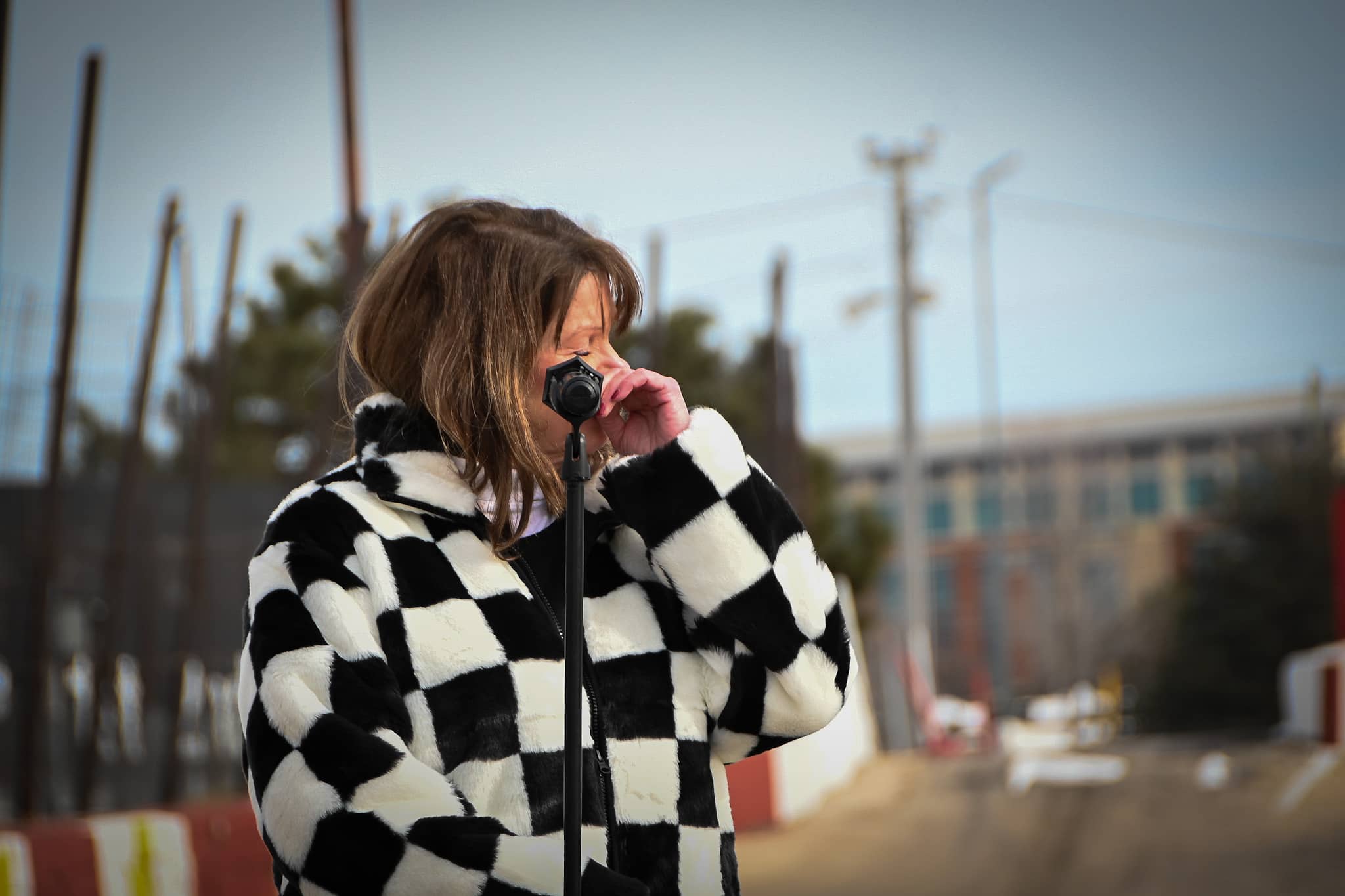 Susan Deery, who has taken to wearing checkered flag jackets much like her mother once did, said hundreds of racers, spectators and employees all have different memories of the Speedway they hold dear.
"My memories are selling hotdogs and beer and theirs are meeting their girlfriends in the stands," Deery said as an example. 
She delivered an emotional thank-you Wednesday to the fans, sponsors and competitors who have visited the Speedway since it was founded in 1948, and she said she hopes to see many of them one last time this season.
The Speedway will run its final season from March through late October.
"I thought we'd have a few more years, but it's going to happen and we're just going to make this a fantastic year," Deery said. "We're going to do what we do best and that's showbiz."
Loves Park Mayor Greg Jury said the Speedway and Forest Hills Lodge "will be sorely missed by families and racing enthusiasts, alike."
"I myself have fond memories of attending events at both the Rockford Speedway and Forest Hills Lodge," he said.
He said he supports the difficult decision the family made.
"I need to thank the Deery family: Here for 75 years, the city of Loves Park is 75 years old, and you have brought thousands and thousands of people to this community," Jury said.
No future businesses have been identified yet for the Rockford Speedway land. Tom Deery said it will start with commercial development along Illinois 173. Future additions could be multi-residential or other business use.
"We know that part of this land has to be a remembrance of what was here," Tom Deery said. "There's so many people who have spent time here over the years, we'd like them to be able to come by and say: This is where the Rockford Speedway was."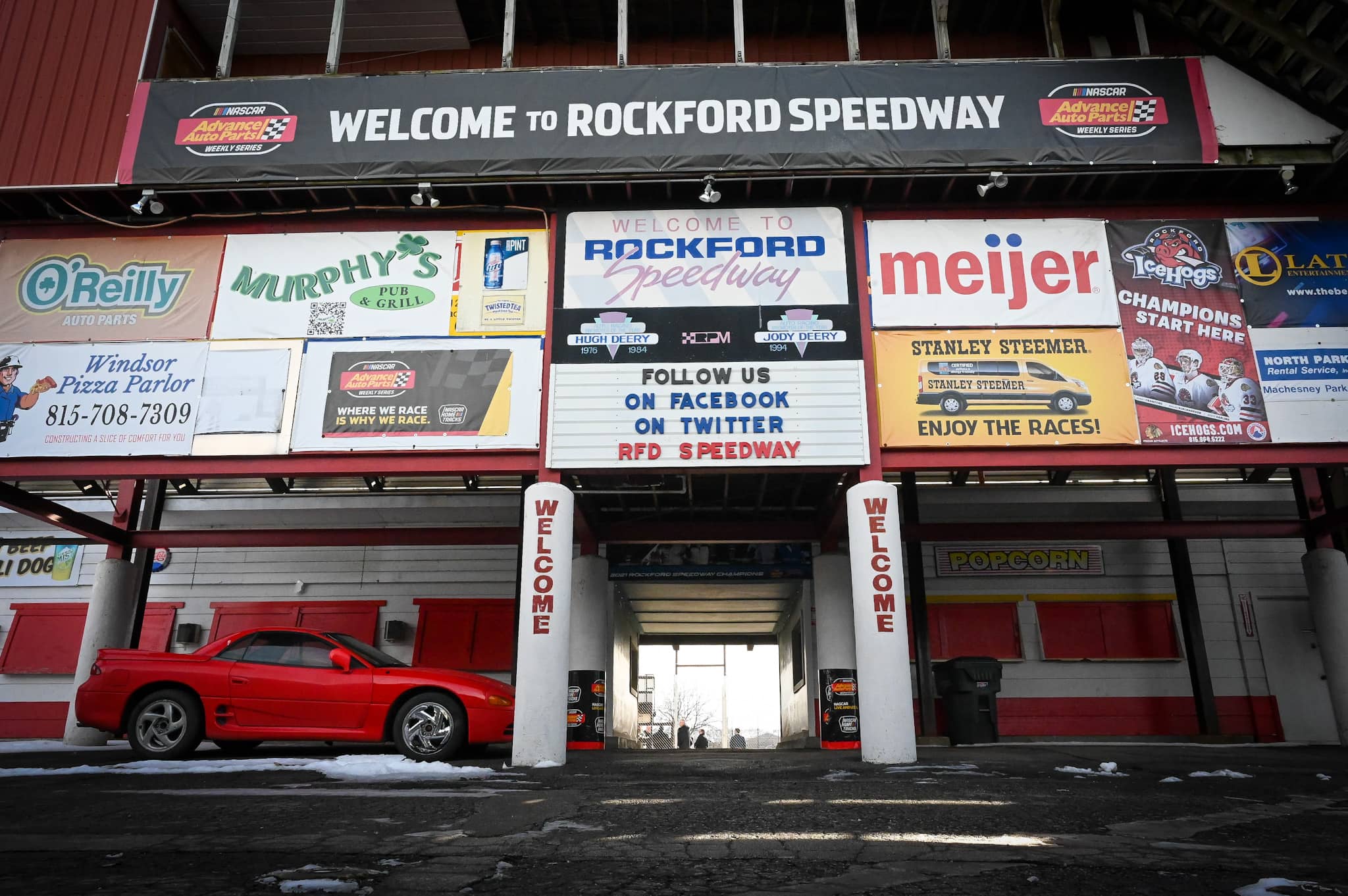 ---
This article is by Kevin Haas. Email him at khaas@rockrivercurrent.com or follow him on Twitter at @KevinMHaas or Instagram @thekevinhaas