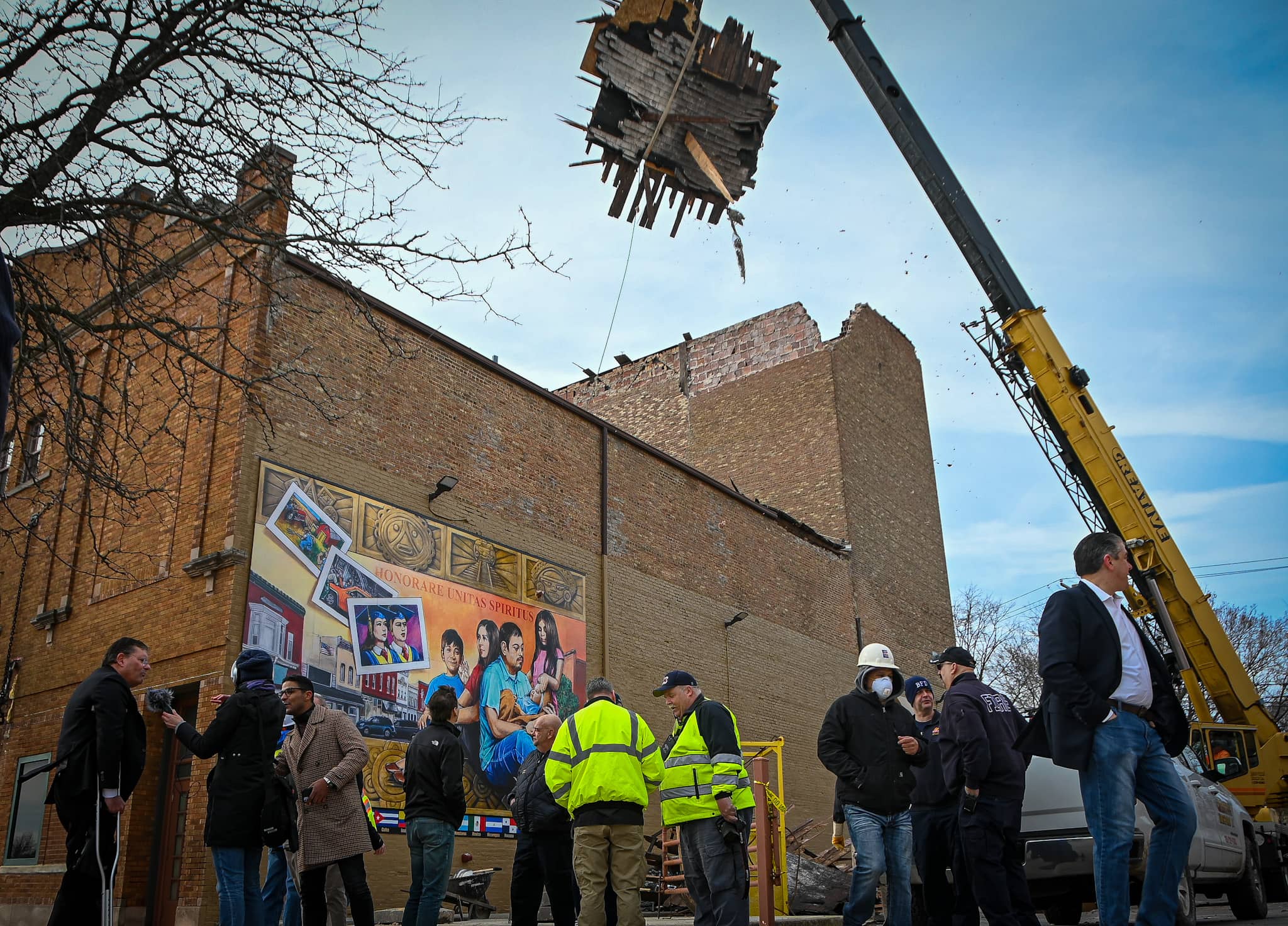 BELVIDERE — The National Weather Service has confirmed 12 tornadoes moved through northern Illinois and northwestern Indiana Friday night, including three in this region.
NWS said there was an EF-1 tornado in Machesney Park, an EF-1 tornado that moved from Davis Junction to Belvidere and a tornado in the Caledonia and Poplar Grove area that has not yet been rated.
On the Enhanced Fujita Scale, an EF-1 tornado has 3-second gusts of wind ranging from 86 to 110 miles per hour, according to the weather service.
"There have been teams on the ground throughout the region responding to the severe storms that came through Belvidere and all the surrounding areas," Gov. JB Pritzker said Sunday from outside The Apollo Theatre.
Pritzker issued a disaster proclamation on Saturday. That declaration is designed to help residents and businesses affected by the tornadoes get access to state and potentially federal funding and other resources.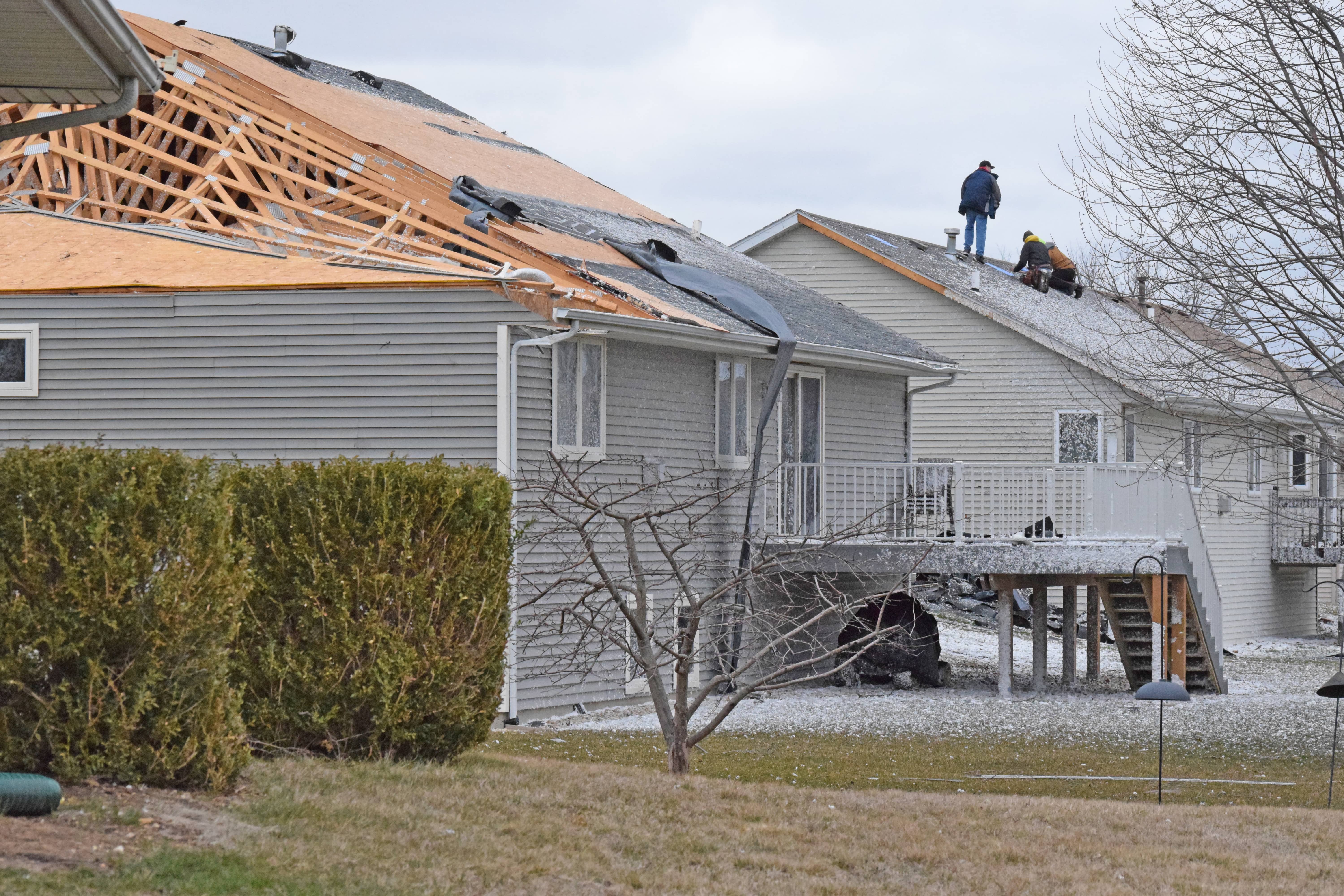 That National Weather Service says the investigation into Friday night's severe storms is continuing and the ratings and number of tornadoes may change in the coming days. Meanwhile, Illinois Emergency Management Agency officials are surveying the state to determine the severity and cost of the damage.
12 tornadoes identified
EF-2 near Amboy
EF-1 in West Brooklyn
Baileyville (rating TBD)
EF-1 in Machesney Park
EF-1 from Davis Junction to Belvidere
Caledonia/Poplar Grove (rating TBD)
EF-1 near Wellington
EF-1 near Stockland
EF-1 from Lombard to Addison
EF-2 near Oxford, Indiana
EF-2 near Fowler, Indiana
EF-1 near Remington, Indiana
Source: National Weather Service
---
This article is by Kevin Haas. Email him at khaas@rockrivercurrent.com or follow him on Twitter at @KevinMHaas or Instagram @thekevinhaas