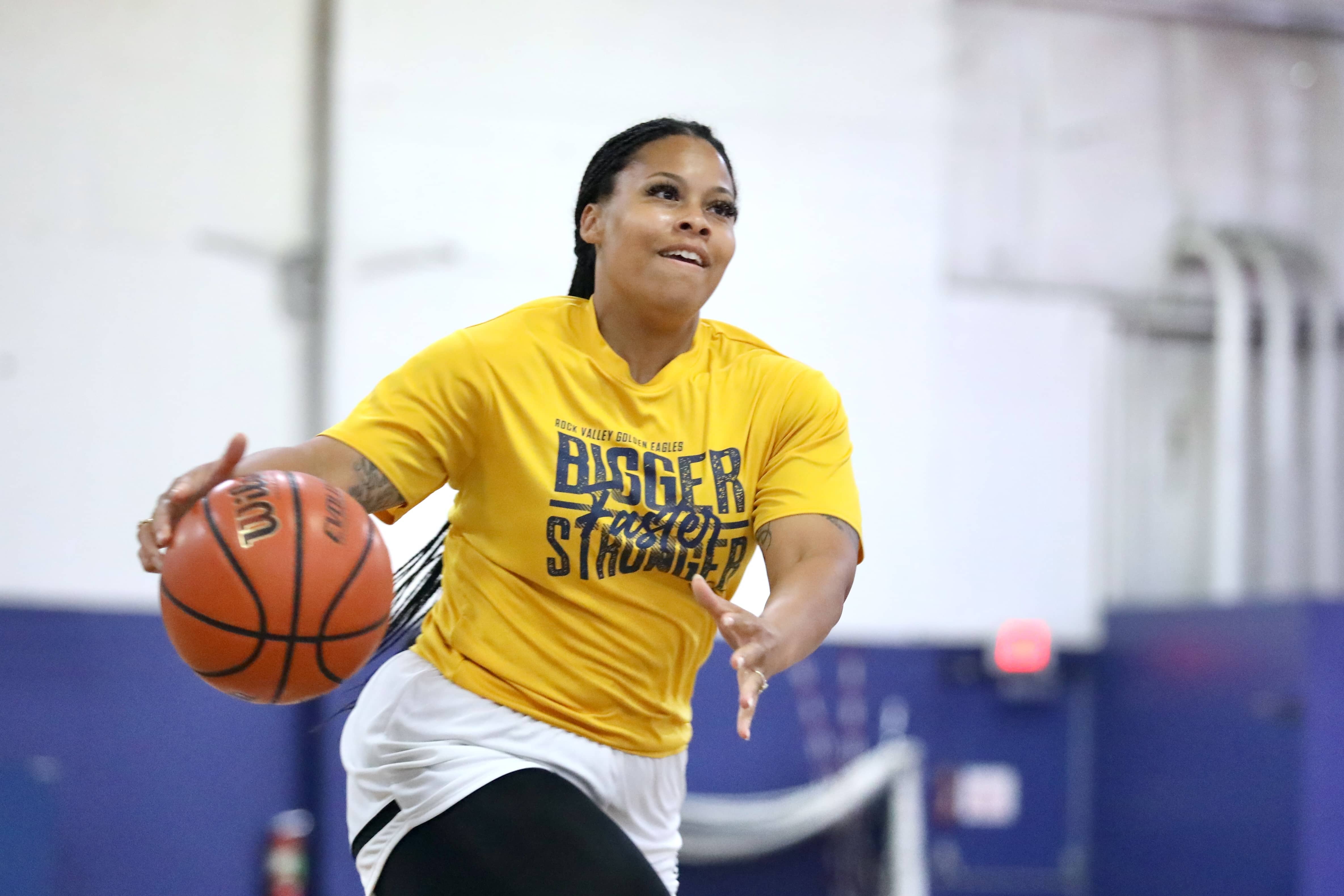 By Paul Anthony Arco
Special to the Rock River Current
Get our mobile app
ROCKFORD — Who says Lightning can't strike twice? It can when it comes to professional basketball in Rockford.
Women's semi-pro basketball is coming to Rockford later this summer. The Rkfd Lightning is the newest entry in the Women's American Basketball Association, which is based in New York. The Lightning are led by Nishawnda Wiles, the team's founder, owner and general manager.
"I am so excited," said Wiles, whose own basketball career ended due to a hip injury sustained in the military. "When I moved back to Rockford I was going to open gyms and saw all these young women playing basketball. I thought there had to be another way for them to keep their dream alive.
"My hope is that we can inspire younger girls that anything is possible, and we can encourage the
younger generation that there are opportunities to play basketball after college."
Wiles is no stranger to the local basketball scene. The 31-year-old started her high school career at
Auburn High School before finishing at Keith Country Day, where she was an all-state performer. She was recruited to play at Trinity International University in Deerfield, Illinois, but left during her freshman year for the Air Force, where she spent the next six years. Wiles moved back to Rockford in 2021 with her husband and daughter. In addition to the Lightning, Wiles has started a sports videography business.
---
advertisement
---
The Lightning have put together an impressive collection of players, many of whom are well-known in the local basketball community. That includes Cierra Morris (Rock Valley College); Tierney Austin (Auburn), McKaela Schmelzer (Harlem), Mary Cofield Bracius (Jefferson) and Stephanie Raymond-Young (Lutheran).
Austin, Morris, Schmelzer, Cofield Bracius and Raymond-Young all played Division I basketball. Raymond-Young also had a stint with the WNBA's Chicago Sky.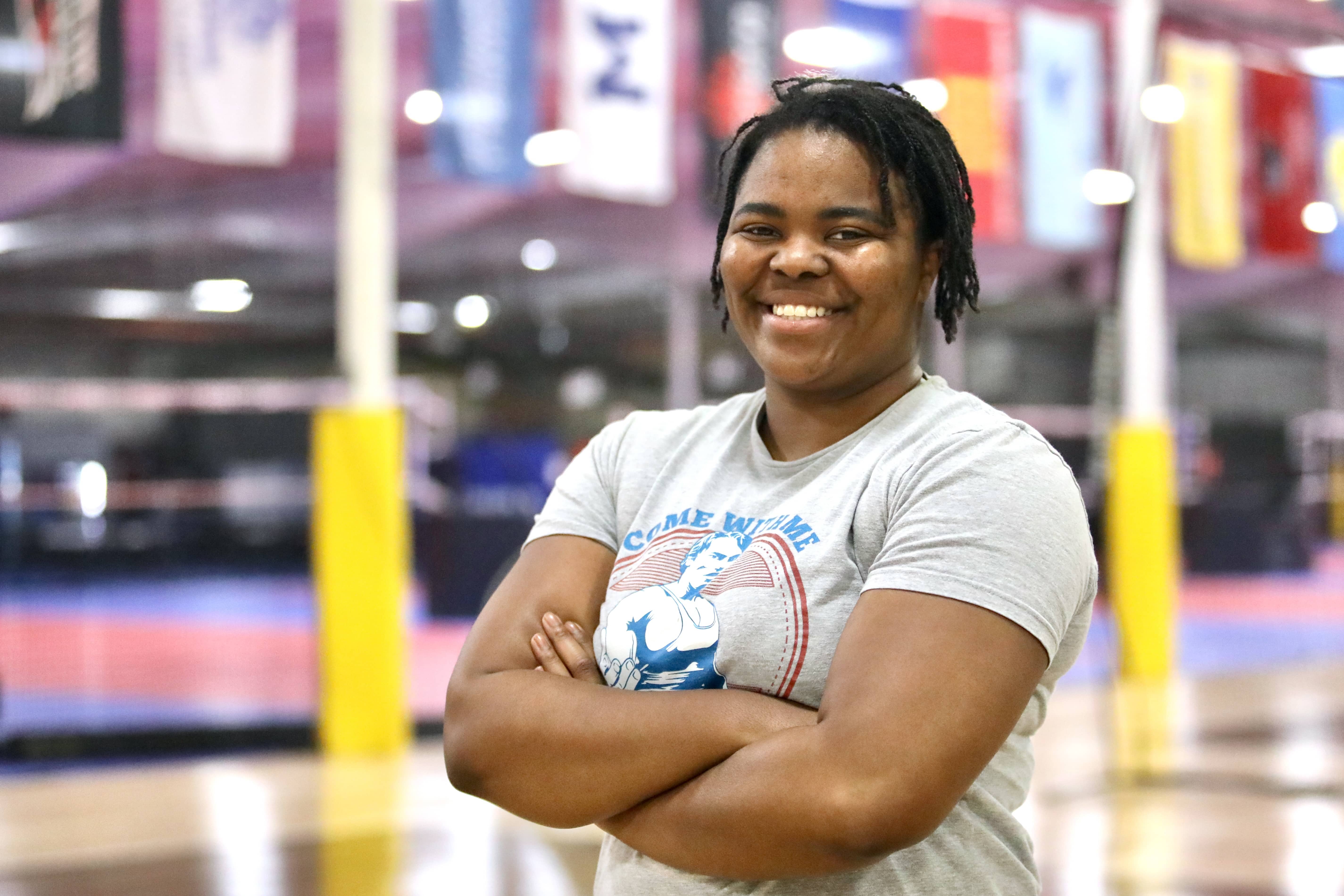 In addition to the Lightning, Morris plays in two other semi-pro leagues in Chicago. She's especially excited to play in Rockford, where she starred and coached at Rock Valley College and still helps coach the East High boy's program.
"This is my passion and the way I can give back to the community," she said. "I was happy to come back to Rockford and rekindled so many relationships. We have so many Division I females on this team and so many Rockford natives. And we're bringing history back with the Lightning name.
"There's so much negativity about the women's game. People say we play below the rim, we can't jump. We've been practicing and training for a year. I like the intensity of this league. We're ready to give the fans a show."
All players are 18 and older and no longer play college basketball. The players are paid from a lump team stipend, and the team also covers the cost of food, hotel and travel. "Many of the players are juggling jobs, families, kids and other responsibilities," Wiles said.
The WABA has some unique rules which will encourage a quicker pace of play. The offensive team has only seven seconds to get the ball over half-court and a 24-second shot clock.
The "3D light" is activated when a team forces a turnover before its opponent crosses half-court. While the light is on, the team that forced the turnover gets three points for a shot inside the arc and four points for a shot beyond the arc. And no player fouls out. Any foul on a player after her sixth foul results in a technical foul and the offense keeps possession of the ball.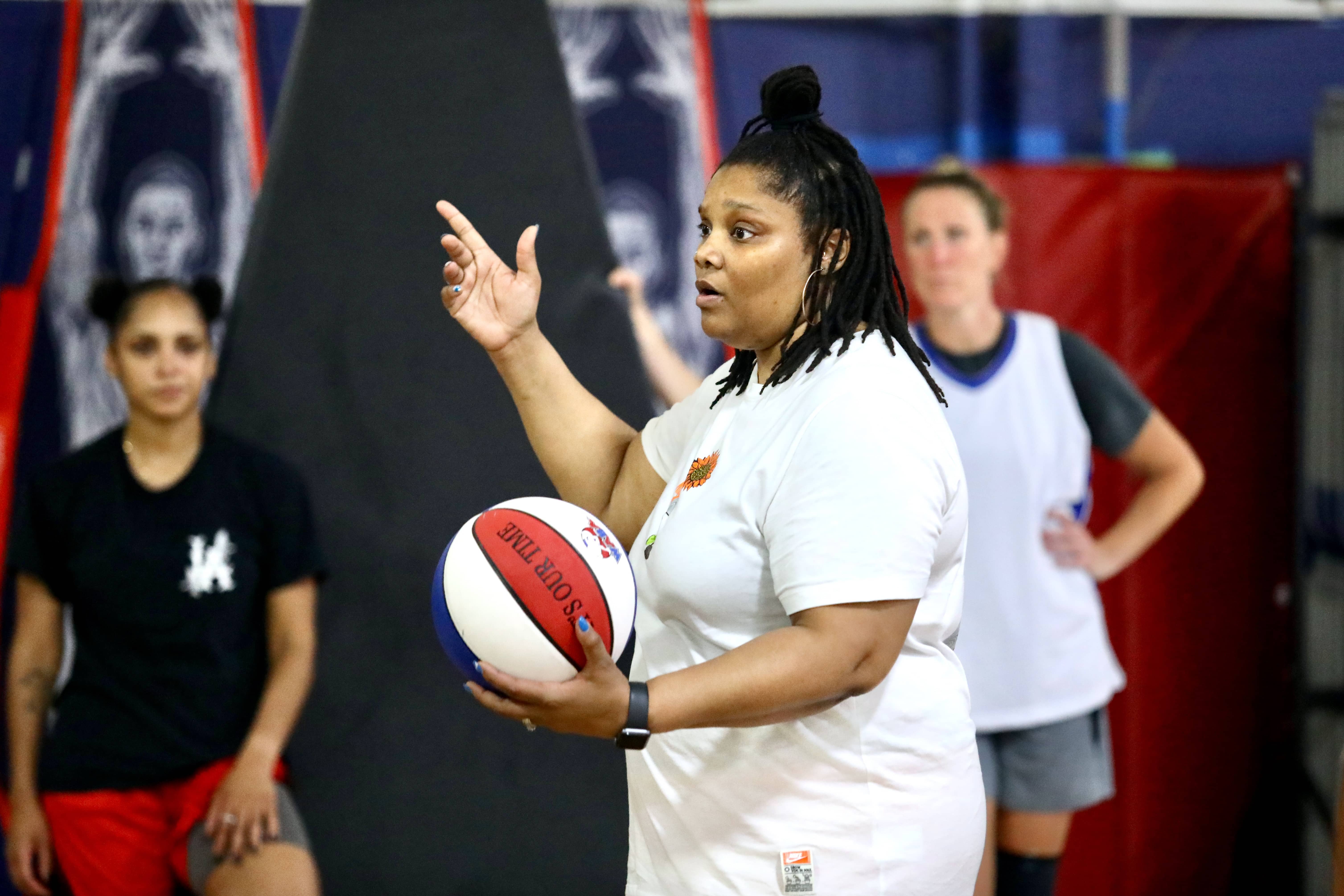 The head coach is Tiffany Kent, who also coaches the girl's team at Jefferson High School during the school year. The J-Hawks are coming off one of their best seasons in recent years and Kent hopes to parlay her success at the high school ranks into helping women develop their game at a higher level.
"What's exciting to me is to have the opportunity to expand my knowledge base with adult women who know the game," Kent said. "I didn't play in college so this will show my high school players that they have opportunities to play beyond high school if they want to."
Kent is pleased with the makeup of her first Lightning squad.
"We have some quick players, we have smart players," she said. "Our outside shooting will be great, and we'll have some inside play as well. I want us to get up and down the court in transition."
The WABA season is short. The regular season is made up of eight games from July to October, including playoffs. There are 22 teams in the league, but only 18 will play this season.
The Lightning will play four home games at Rockford University on July 8, 22, 23 and Aug. 19. They will compete in the Midwest Division with the West Michigan Elite Stars and the Midwest Sound. The home opener on July 8 is against the Sound.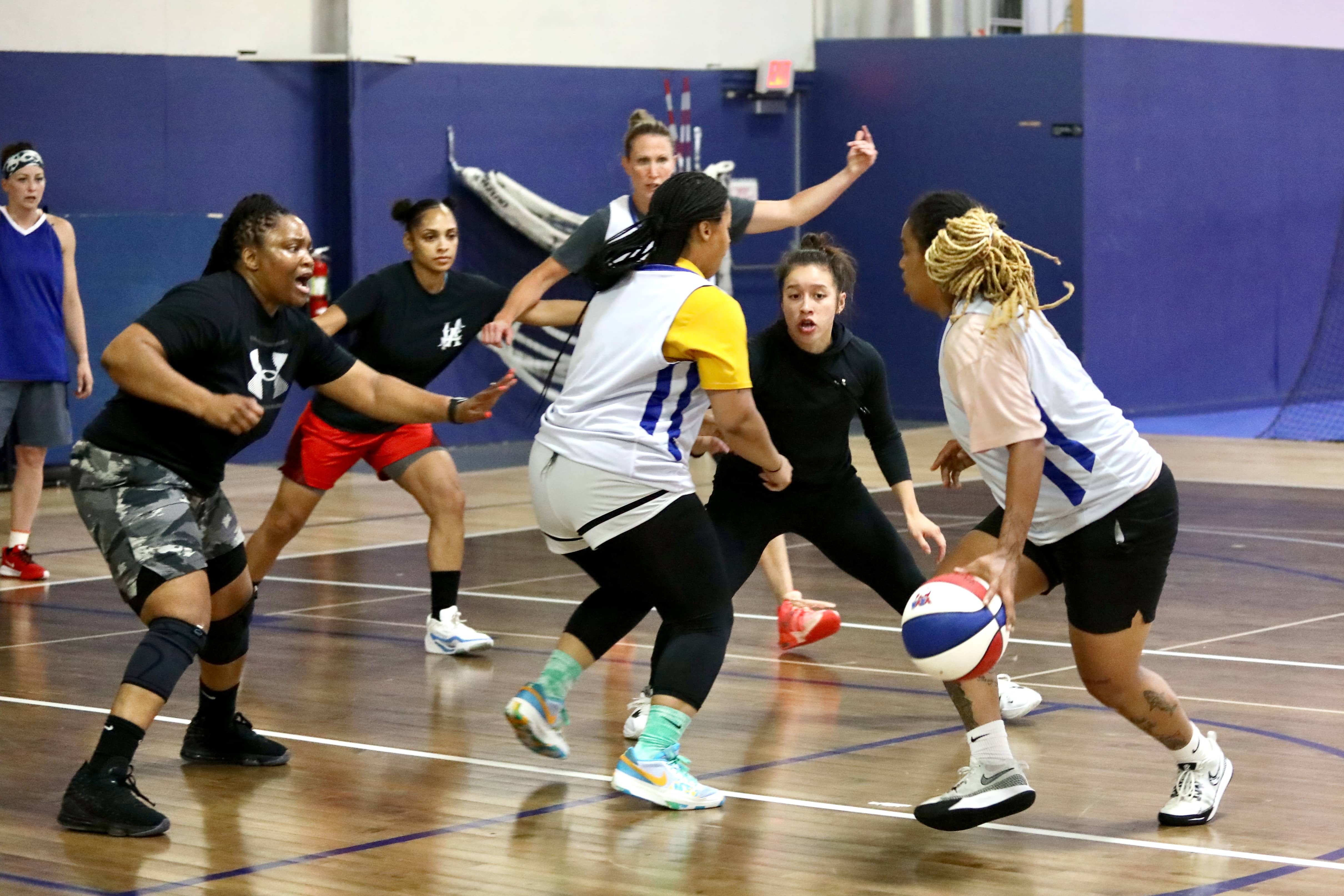 Marsha Blount is the CEO and founder of the WABA. She says she was impressed with Wiles from their initial conversation.
"Adding Rockford is a testament to our growth," Blount said. "We look for quality and Nishawnda fits that mold. It's important for me to have teams and owners that are aligned with the league's goals. We are here to grow the game and provide opportunities for women. Bringing on owners like Nishawnda is a dream to me. She's the ideal owner."
Wiles says coming up with the team name was easy. "I wanted to pay tribute to the original Rockford Lightning," she said. "I remember going to a few games as a child. And when we started kicking around names, we thought 'why not the Lightning?'"
From 1986 to 2006 the Rockford Lightning called Rockford home. The team was owned by Wayne Timpe. The team played in the Continental Basketball Association and played its home games at the Rockford MetroCentre.
Many of its players spent time in the NBA, including Bruce Bowen who spent two years in Rockford before finding success in the NBA. Bowen went on to win three NBA titles with the San Antonio Spurs, who eventually retired his number 12. Timpe died in 2004 and his wife, Judy, ran the team for two more years before the team eventually ceased operations.
Wiles has several goals as the new Lightning team embarks on its inaugural season. She would like to bring a championship home to Rockford, help grow the game of women's basketball, see some of her players reach the WNBA and one day bring a men's ABA team to Rockford.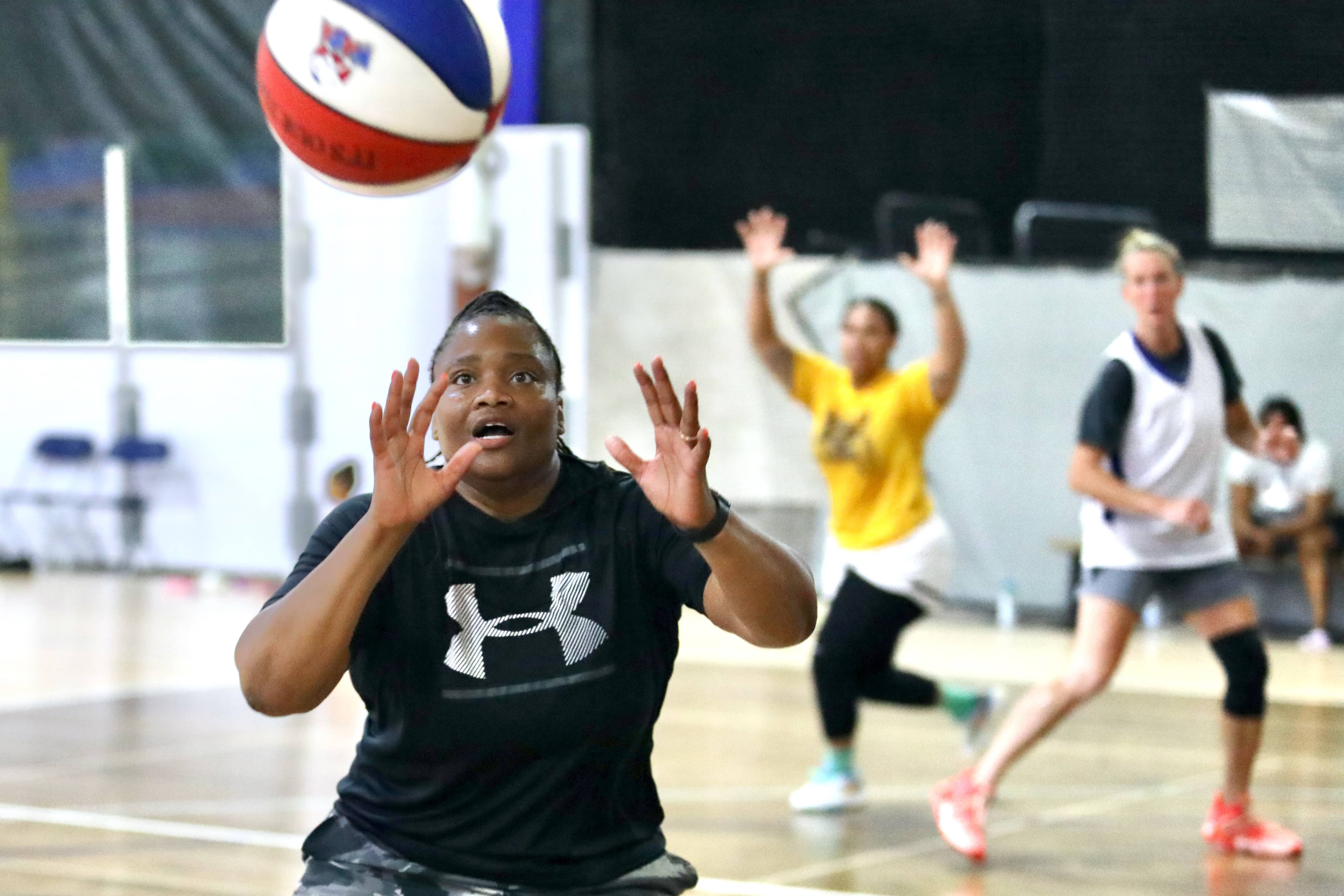 But as the season opener draws near, Wiles' first order of business is recruiting sponsors.
"The key is listening to our community and really catering to them," she said. "One of my ideas is to recognize girls playing in high school with a Lightning Player of the Week award. We want to integrate ourselves into the community and not just show up to play home games."
The league commissioner agrees.
"Sponsors and partners are important to any organization, but especially to women's basketball," Blount said. "We just ask the Rockford community to support this team. Come to a game and watch them play. If you like what you see, hopefully you'll come back."
Fast facts | Rkfd Lightning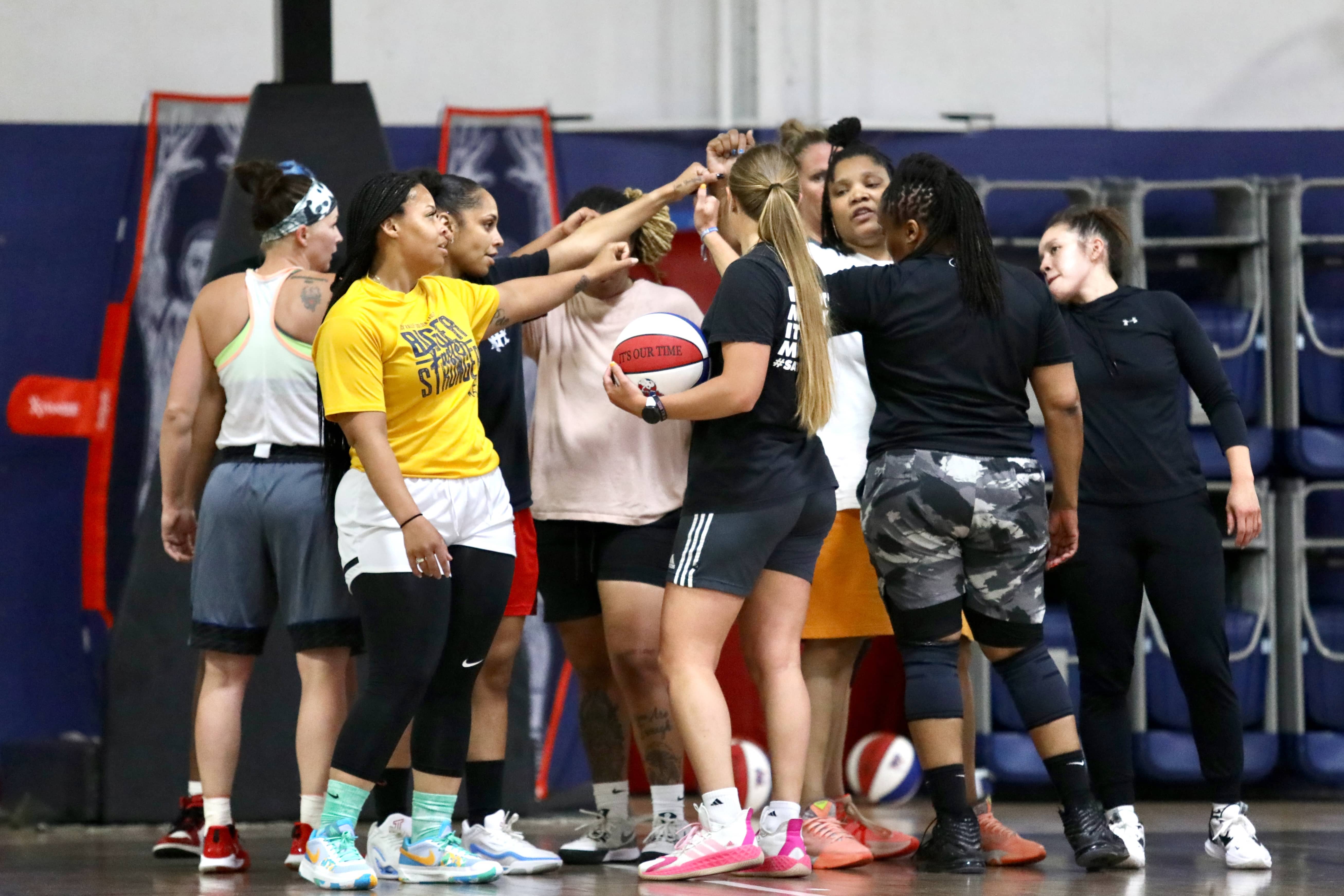 Owner: Nishawnda Wiles
Home court: Rockford University, 5050 E. State St., Rockford
Home games: July 8, 22, 23 and Aug. 19
How to sponsor: If you're interested in sponsorship opportunities, call Wiles at 210-618-7031.
Information: rkfdlightning.com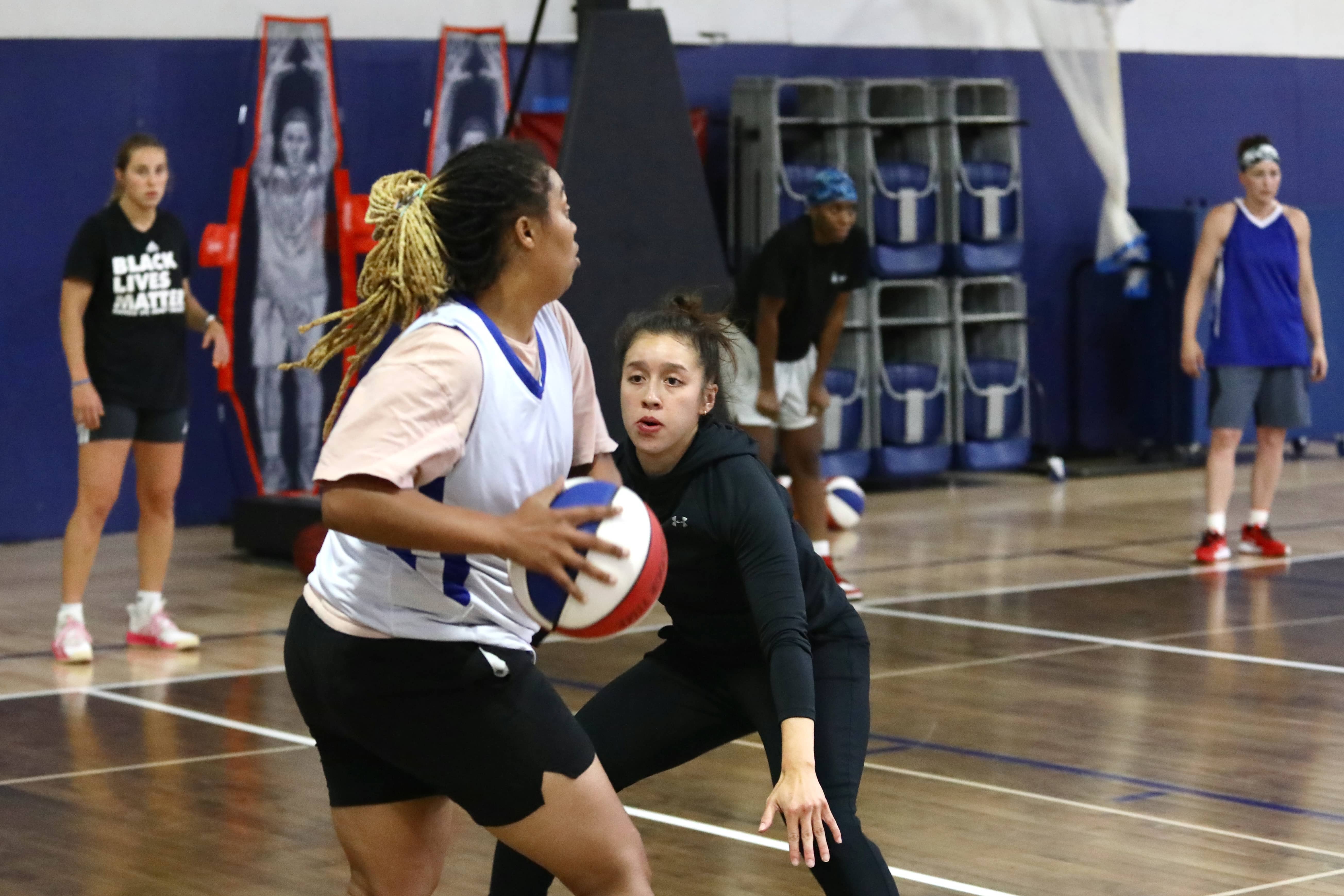 ---
This article is by freelance journalist Paul Anthony Arco. Email feedback to news@rockrivercurrent.com.