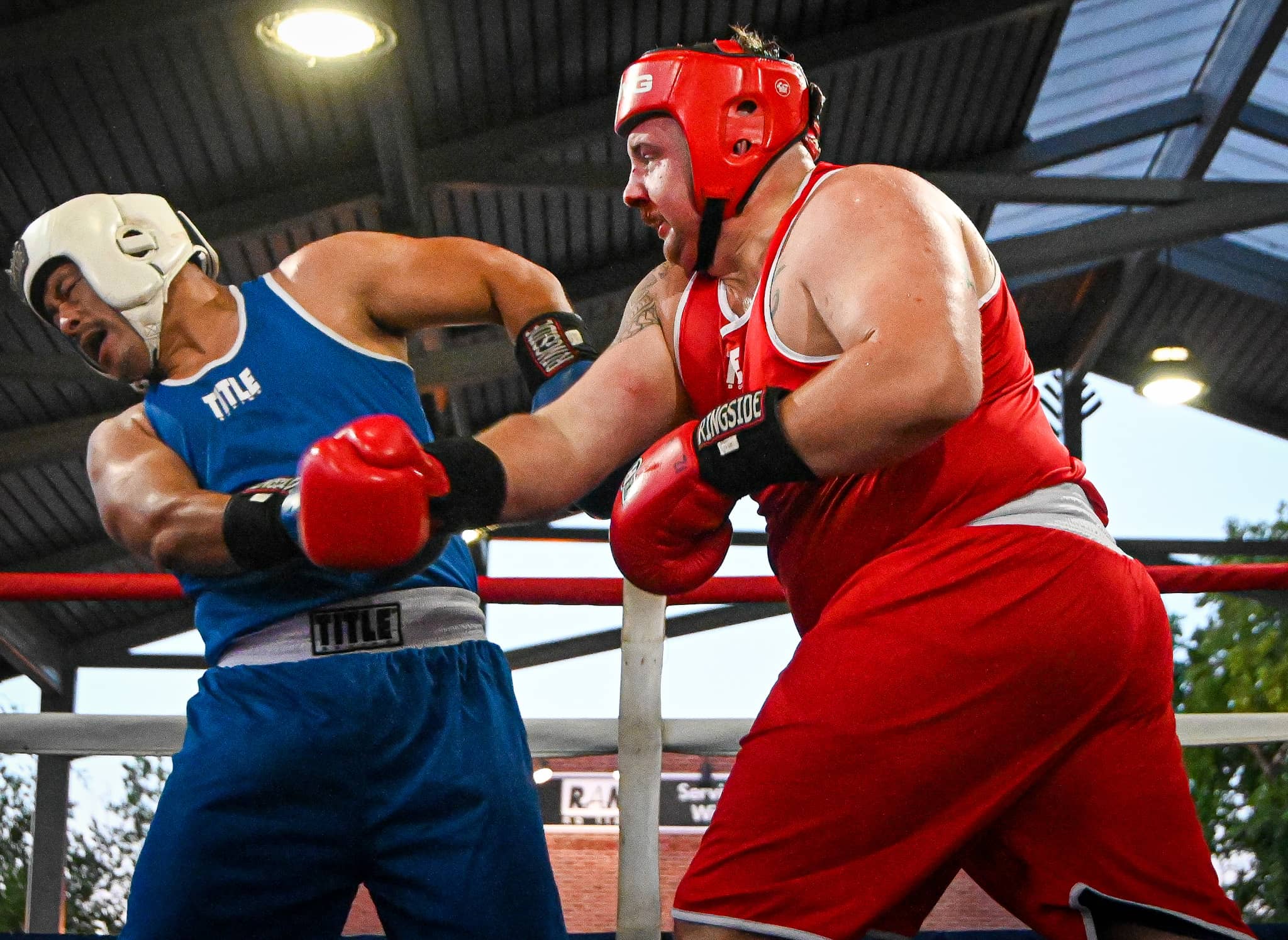 ROCKFORD — Local boxers Gavin Bernal and Julian Lugo both have amateur title belts and Olympic aspirations.
On Saturday, the fighters out of Rockford Patriots Boxing Club got the chance to showcase their skills in front of hundreds of hometown fans for the first time.
"They both have aspirations of turning pro one day and I told them, you got to be entertaining if you want to be a successful pro," said Jimmy Goodman, director of the Rockford Patriots Boxing Club.
Bernal, 16, and Lugo, 19, did exactly that at the second annual Rockford Boxing Classic under the Rockford City Market pavilion in downtown. The event, which featured 13 bouts, is put on by Plus Seven Co. and the local boxing club.
Lugo stunned his opponent twice with a pair of power punches before landing a third in the waning seconds of the first round to earn a TKO.
Bernal kept the pressure on his opponent through three rounds, laying on heavy combos in the third that brought a roar from the hundreds in attendance.
"They both turned it on for the crowd,"  Goodman said. "Those boys put on a heck of a show and they entertained the crowd tonight with both wins."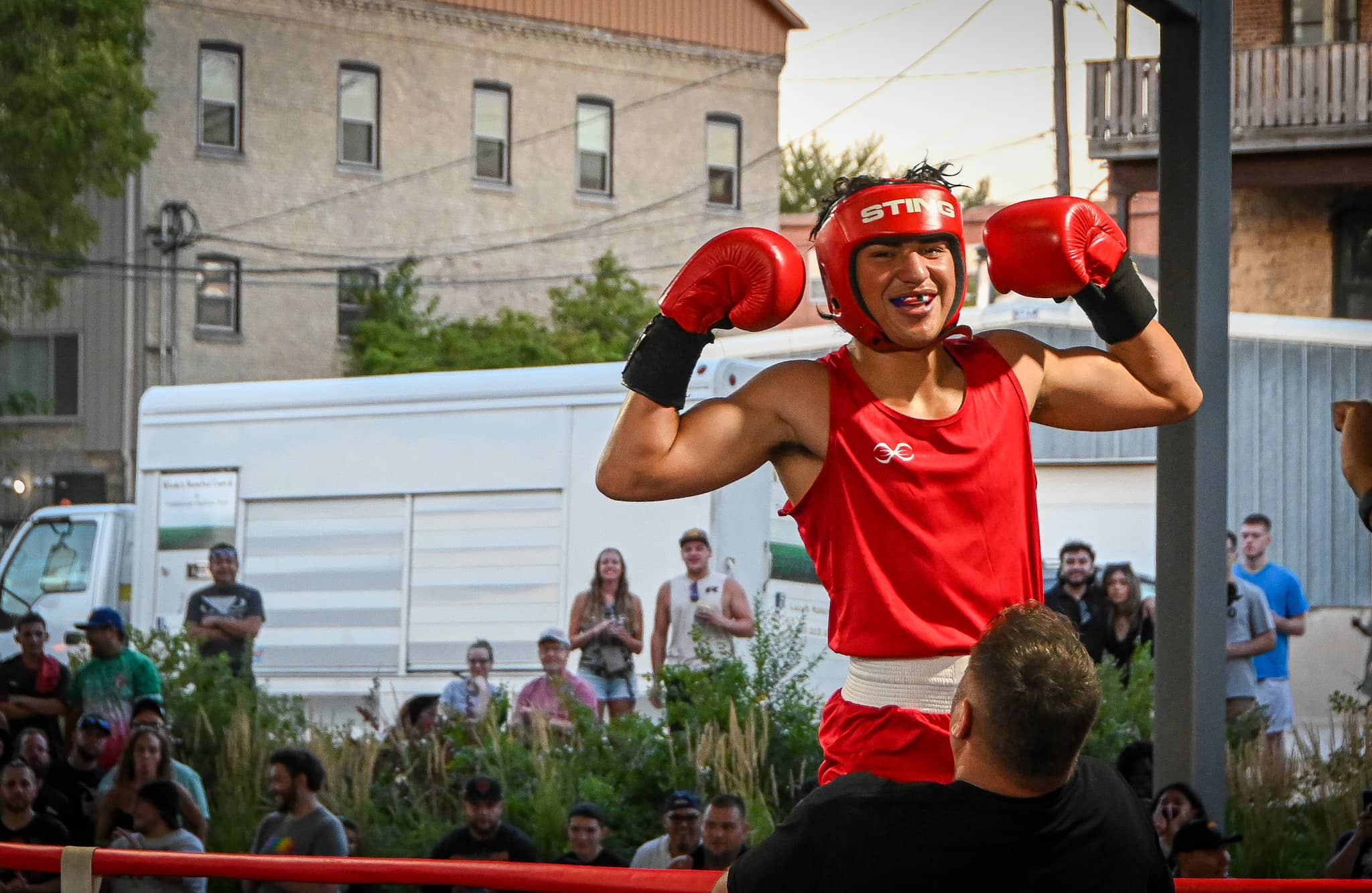 Lugo, who won the Chicago Golden Gloves championship in April, said he was both excited and nervous to compete with the hometown support behind him. That nervousness faded when the bell rang.
"As soon as I got in, I locked in," he said. "I was focused, and I did what I had to do."
Lugo forced two standing eight counts for his opponent, Eric Martinez, during the co-main event of the night. Then he stunned his opponent again to earn the stoppage just before the end of the first round.
"That's what happens in amateur boxing. It's about safety," Goodman said of the stoppage. "He unloaded in that last 10 seconds. He was impressive.
Lugo said the Rockford Boxing Classic is the only opportunity local boxers have to compete in front of a big hometown crowd.
"That's why I'm glad we do it once a year," Lugo said. "I hope more kids step up to the plate so you can see our whole gym, because our whole gym helps each  other."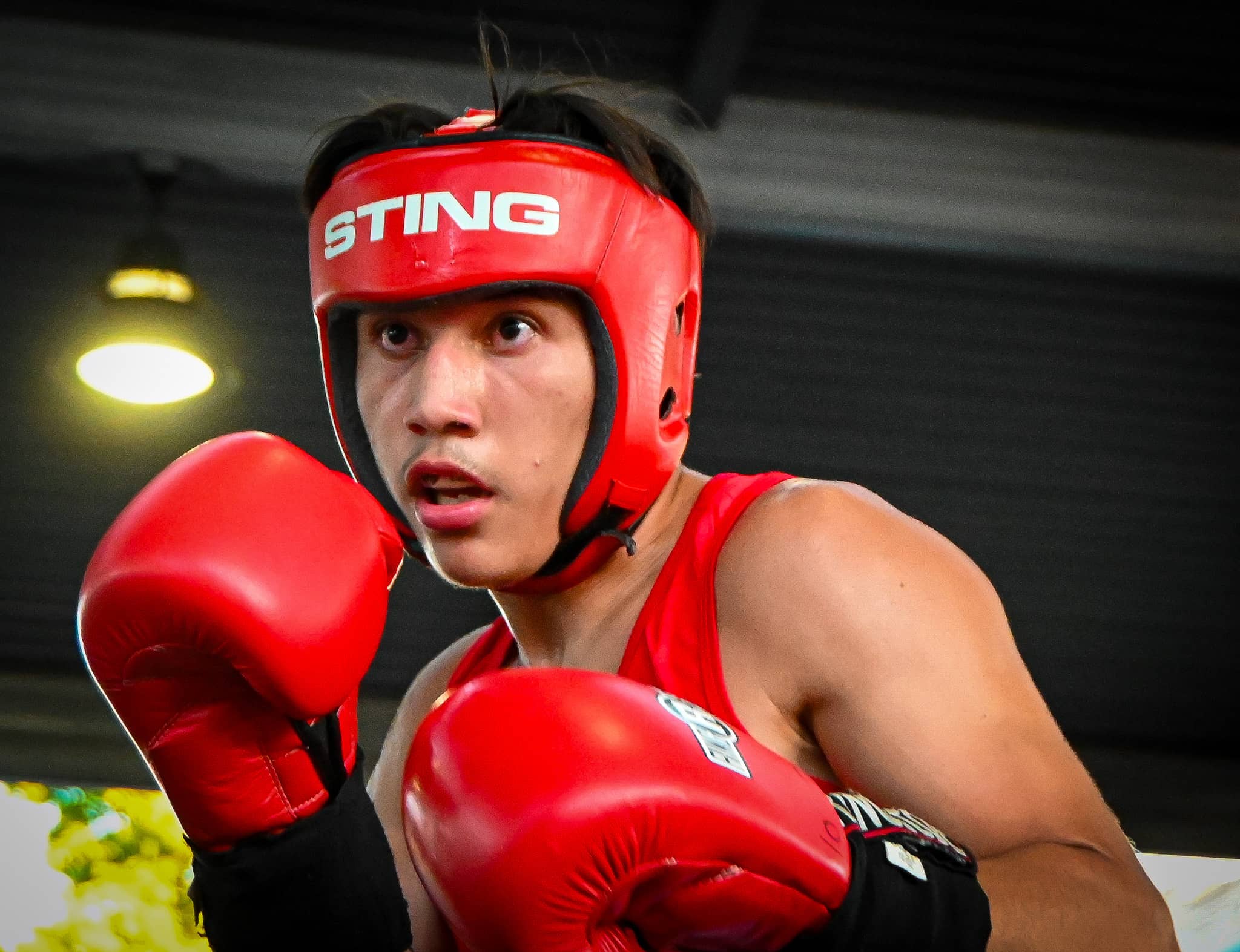 Bernal also relished the chance to perform in Rockford.
"I feel like I entertained the crowd well," he said. "I could've performed a little better. I was hoping for stoppage."
"I'm just happy for everyone to see me box, especially my family and friends."
Rockford firefighter takes title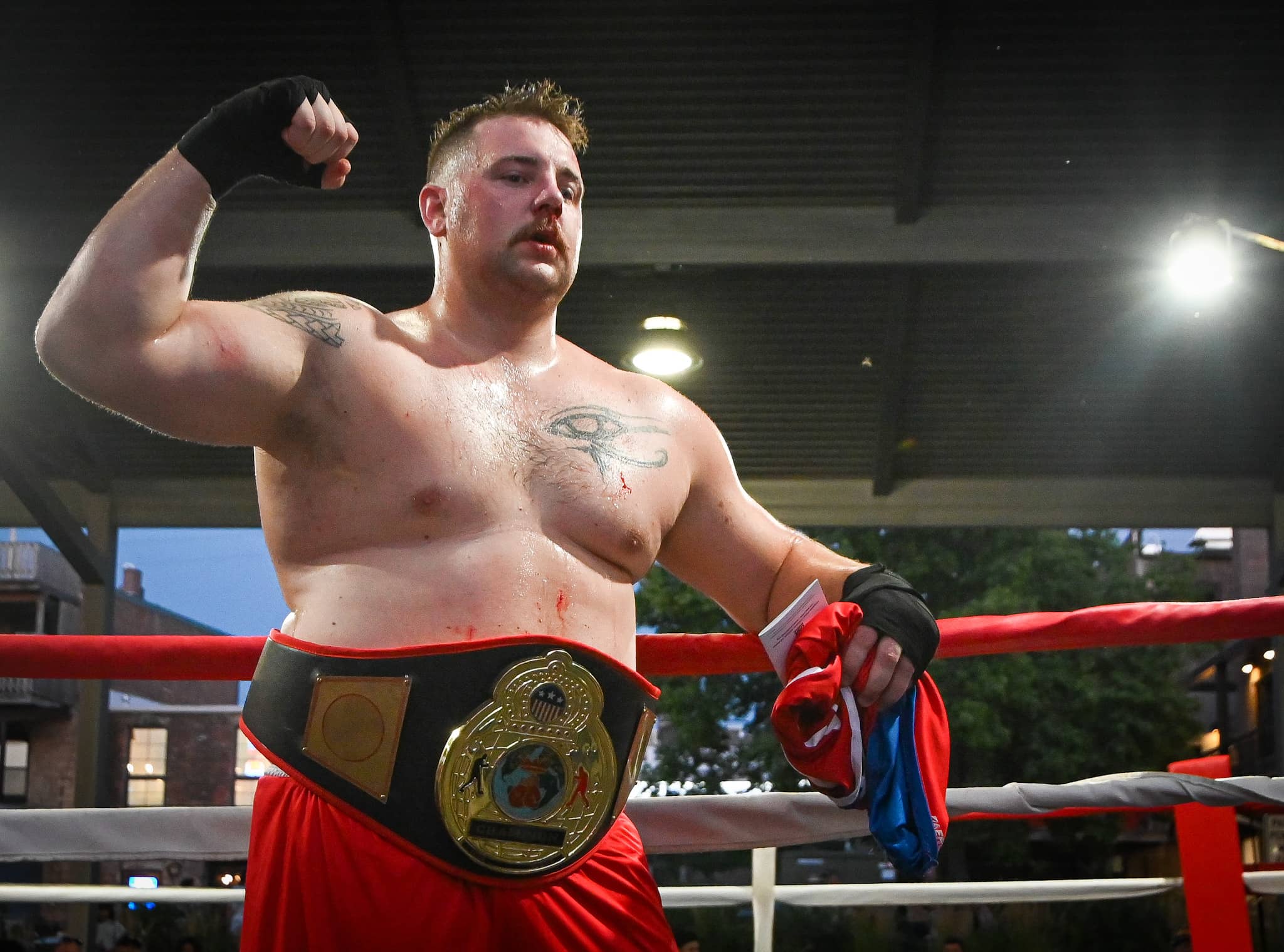 Rockford firefighter Ryan Taylor won a three-round slugfest over Rockford police officer James Nachampassack in the final match of the night.
The two heavyweights went at it in three, one-minute rounds. They competed in a shortened time because of the limited experience, Goodman said. Taylor, who was humble in victory, said he was glad the fight didn't go much longer.
"I got lucky it was a short fight," said Taylor, who suffered a bloody nose in the second round that led officials to briefly stop the match for him to be cleaned up.
"I bleed easy," he said. "I wish they would've said something to the docs that I was a bleeder because I would've been fine, we would've finished up."
Taylor rallied back after that, using his size advantage to force Nachampassack back and land some power punches of his own.
"The fight was awesome. He's strong. He got me wobbling on my feet in that second round. I guarantee he would've got me, had he got me a couple more times in that chin I probably would've went down," Taylor said. "I was able to recover in my corner and come back out strong."
Taylor, who weighs in at 285, credited his victory to a strong chin and a bit of luck.
"James ain't no joke. I'm also 60 pounds heavier than the guy," Taylor said. "I used my weight against him. I got him in the corner and I landed some good punches. He landed some good punches, too."
Goodman gave the pair of first-time boxers credit for their co-main event performance.
"They turned it up. Hats off to James and Ryan," he said. "They put on a heck of a show."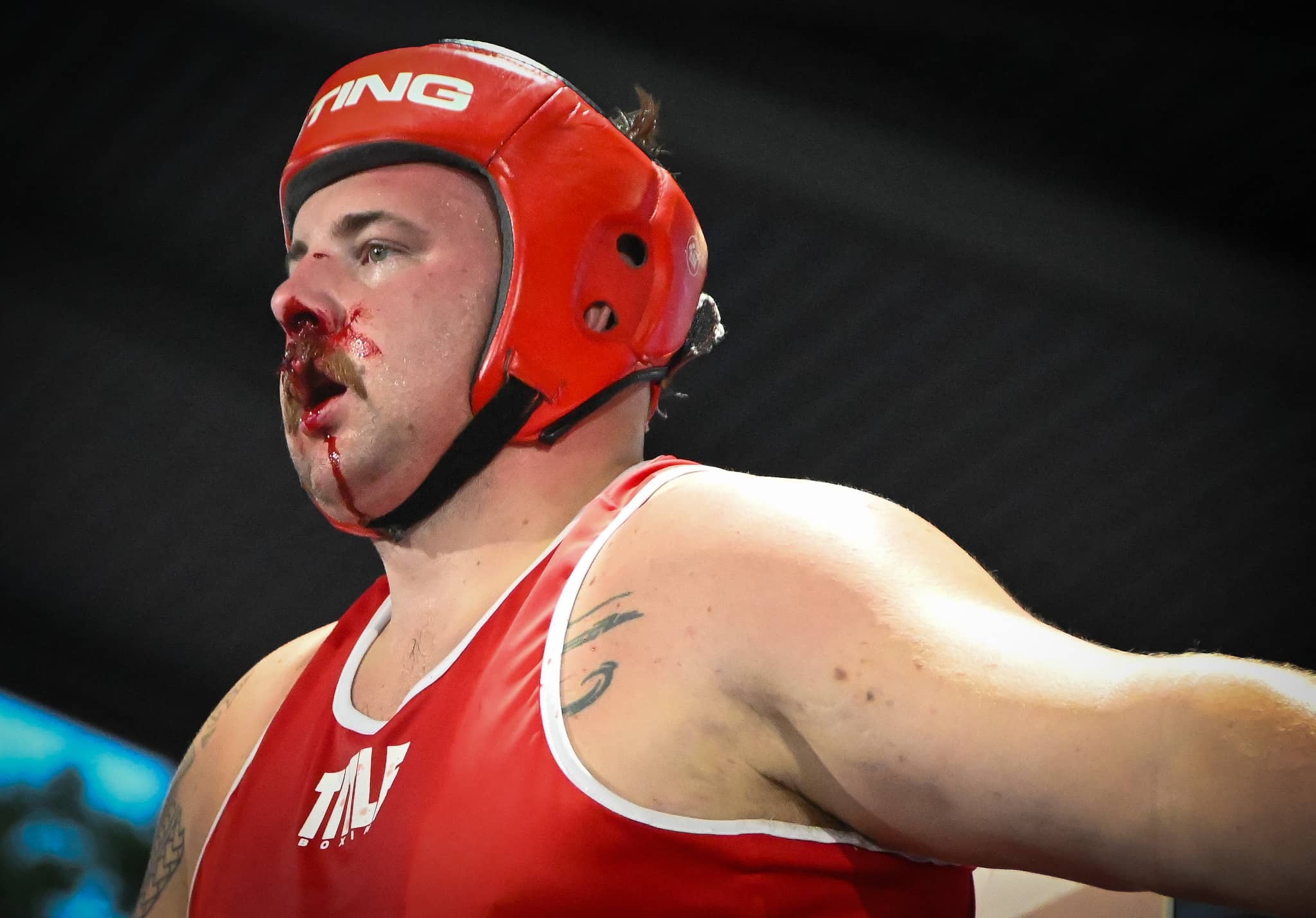 Both Taylor and Nachampassack gave credit to Goodman for the program he runs and the crowd for the energy it brought to downtown.
"There was big energy on both sides, police and fire," Nachampassack said. "It's good for the community. It's good for everybody. Everybody wins."
Goodman said it meant a lot to him to see the city's support for the two-year-old event.
"I hope the city enjoyed it," he said. "We're going to bring it back again next year."
---
Results
Co-Main event
Rockford firefighter Ryan Taylor defeats Rockford police officer James Nachampassack in a split decision (super heavyweight)
Julian Lugo of Rockford Patriots Boxing Club defeats Eric Martinez of Punch Out by first-round TKO (160 pounds)
Undercard
Gavin Bernal of Rockford Patriots Boxing Club defeats Javon Williams of Knock Out Kings in Peoria (132 pounds)
Jisele Malone of Team Conflict in Milwaukee defeats Analia Ortega of Rockford Patriots Boxing Club (140 pounds)
Jonah Coyle of Peoria defeats Luis Melendez of Rockford Patriots Boxing Club (165 pounds)
Isaac Major of Peoria defeats Napoleon Scott of Team Conflict in Milwaukee (165 pounds)
Enrique Perez of Chicago defeats Zecharia Davis of Team Conflict in Milwaukee (60 pounds)
Sai Lingam of Peoria defeats Trevor Huntoon (203 pounds)
Makoa Kong of Rockford Patriots Boxing Club defeats Imanol Ponce of Chicago Heights (135 pounds)
Samuel Medina of Tallon's Boxing in Blue Island defeats Andrew Knapp of Silva Boxing in Rock Falls (139 pounds)
My'Aire King of Rockford Patriots Boxing Club defeats Ezequiel Ramos of Chicago (140 pounds)
Rafa Perez of Punch Out defeats Michael Diaz-Mays of Diaz Boxing (125 pounds)
Yahel Flores of Rockford Patriots Boxing Club defeats Xavier Diaz of Diaz Boxing (114 pounds)
More photos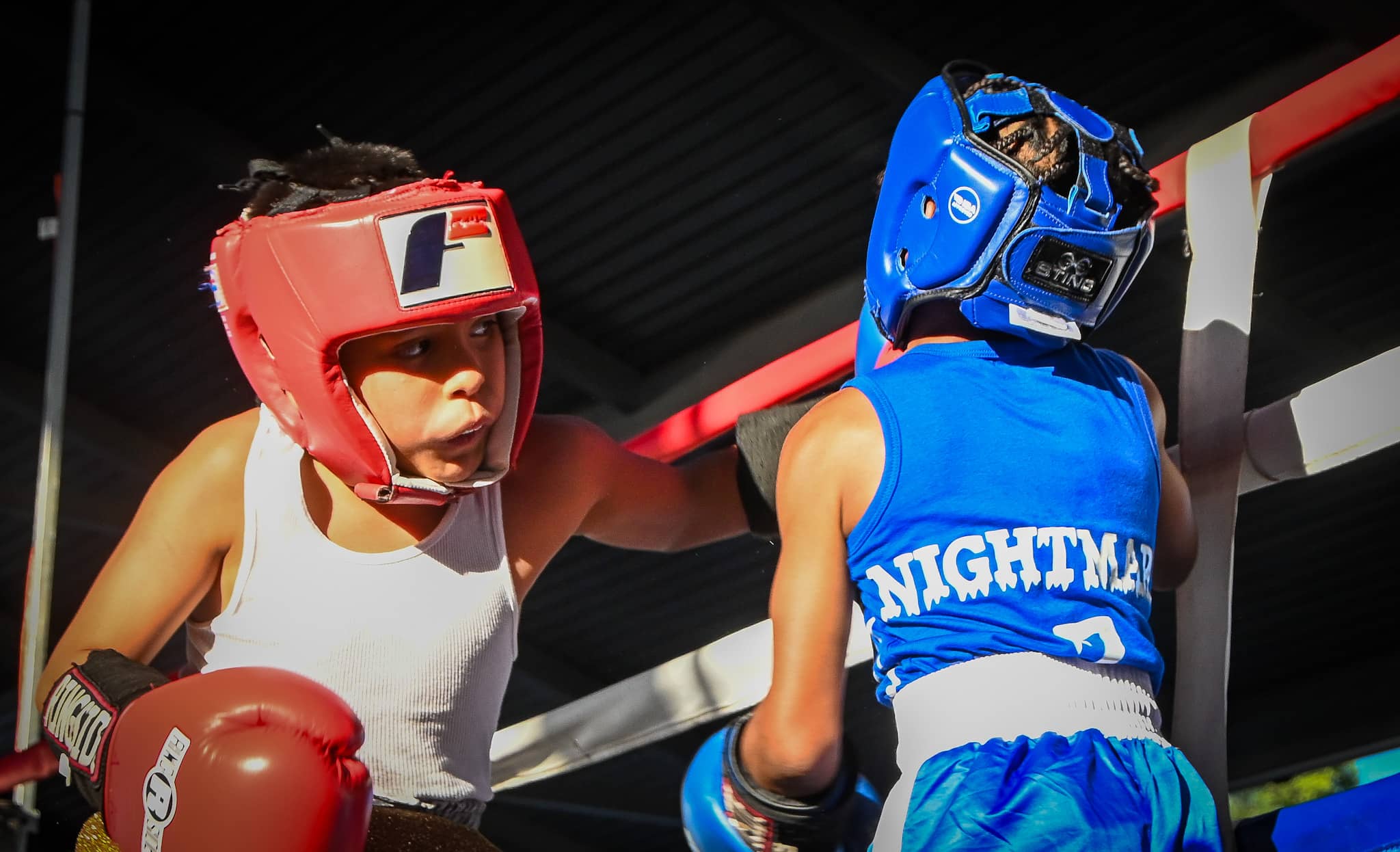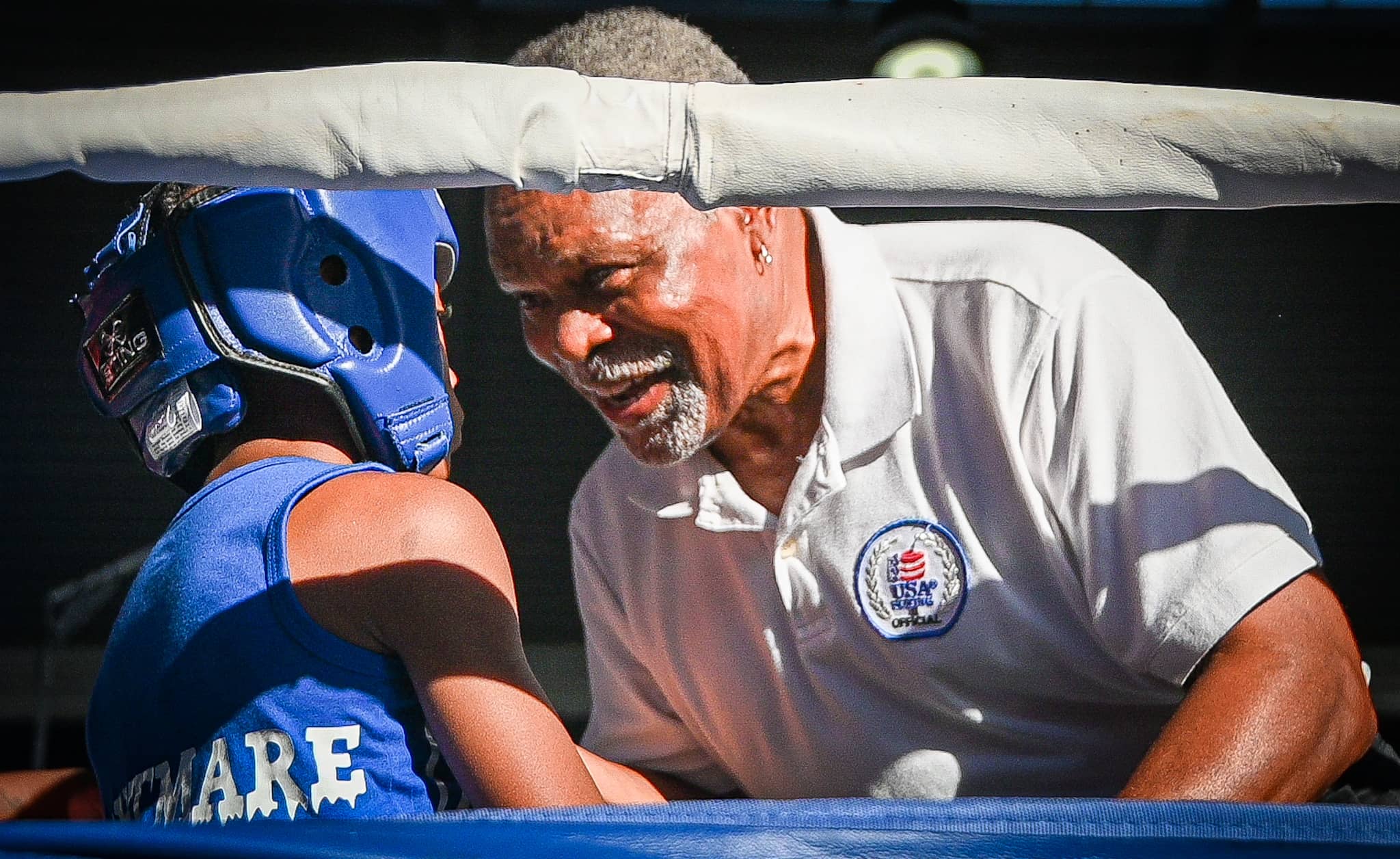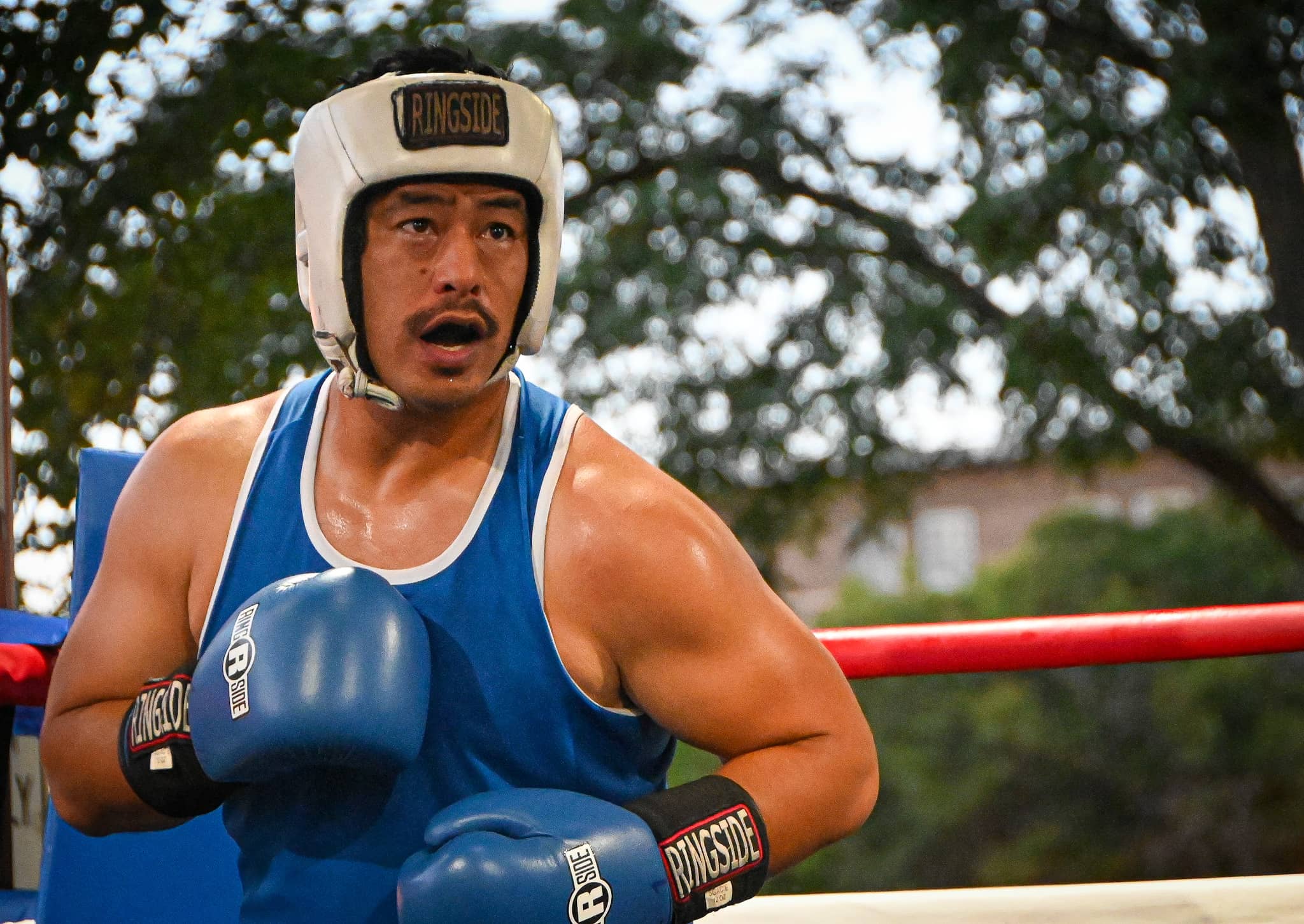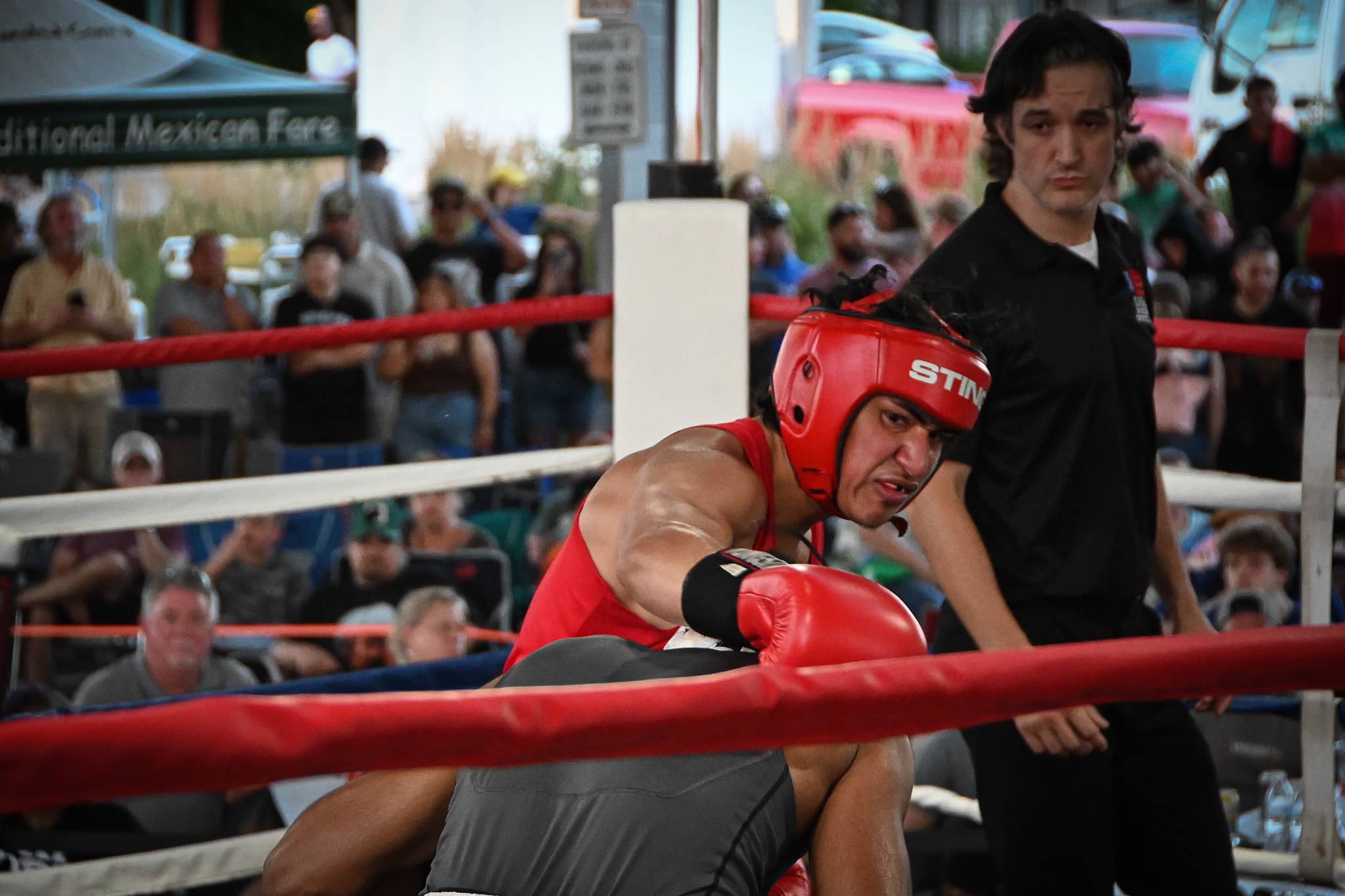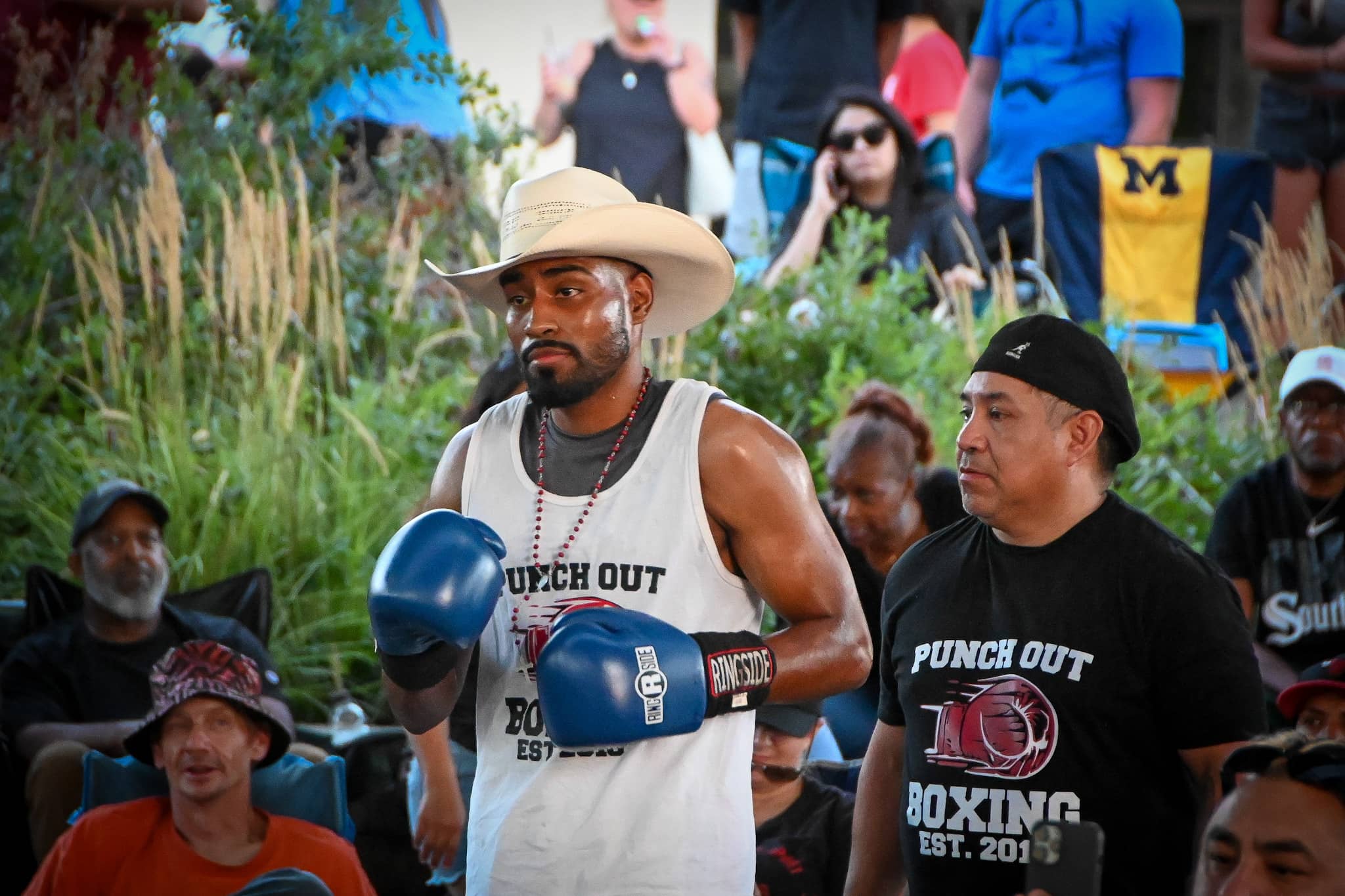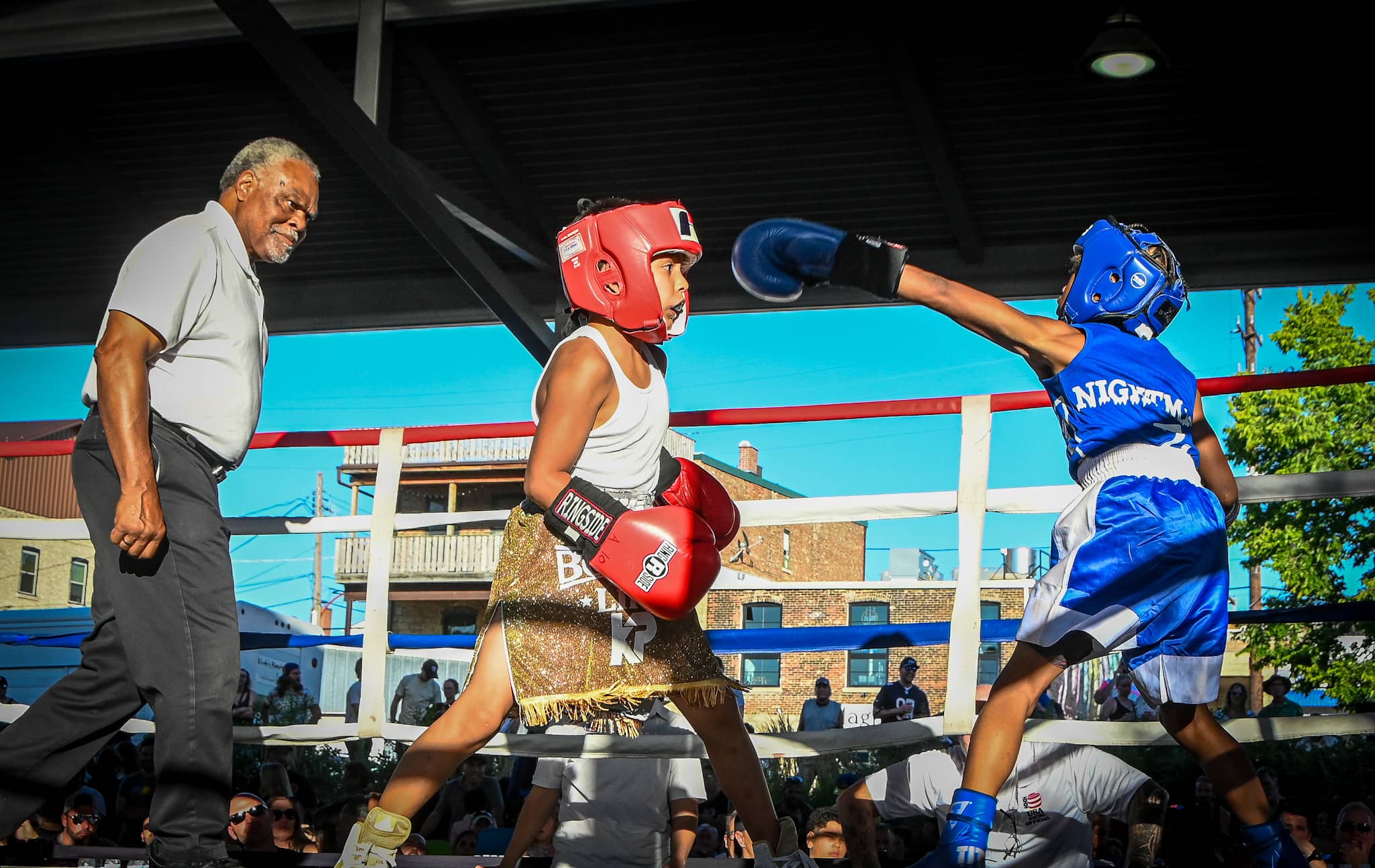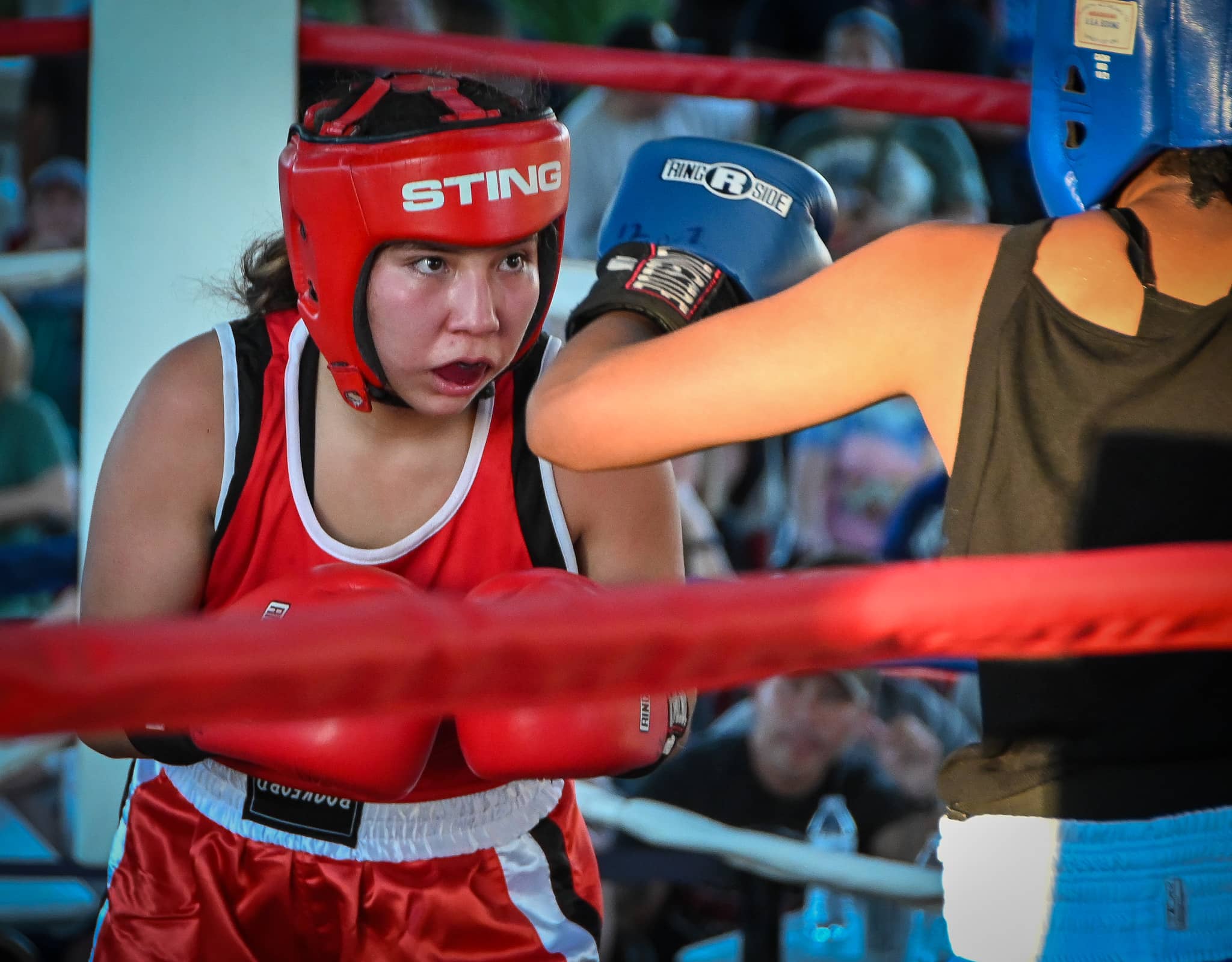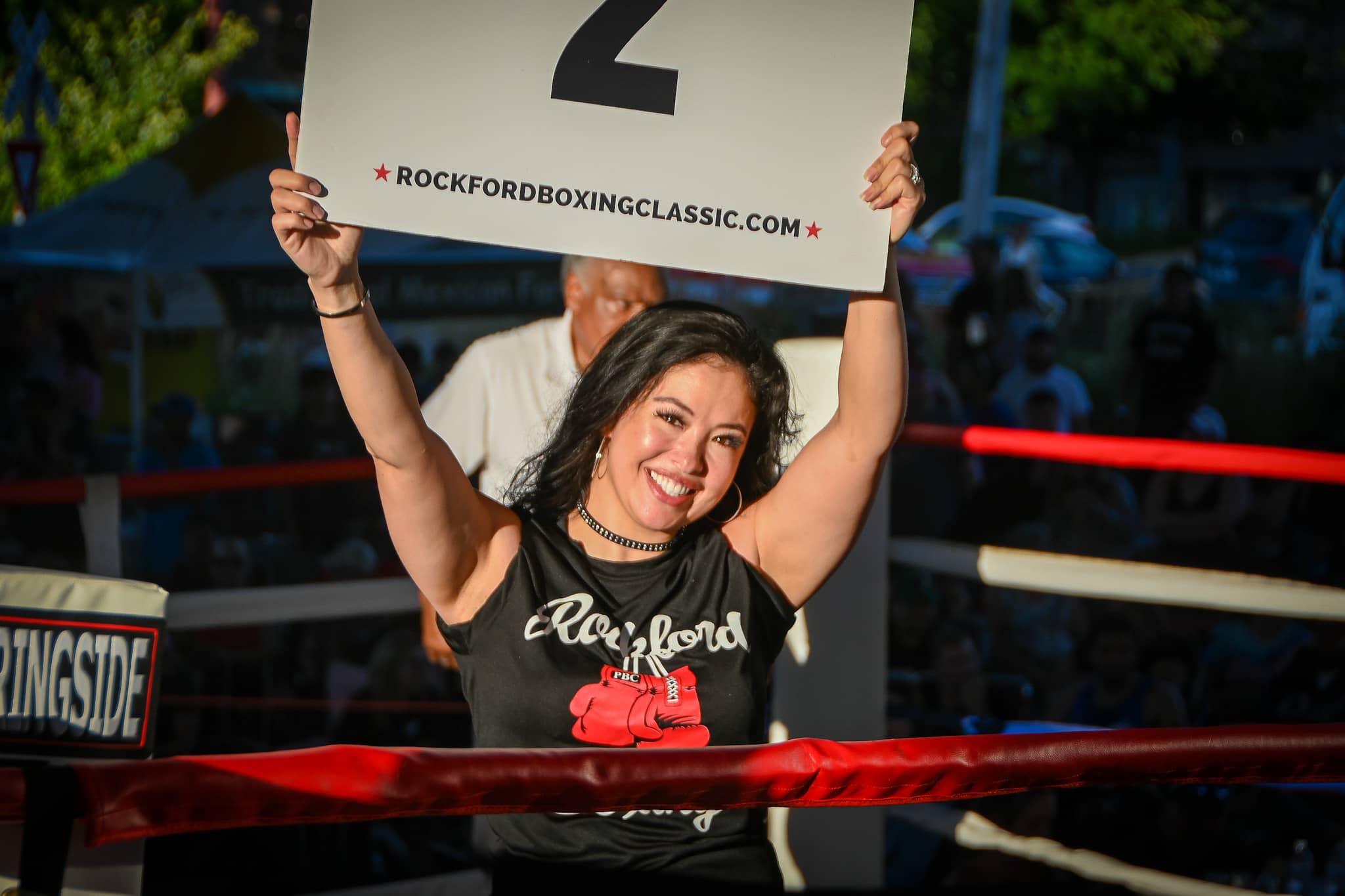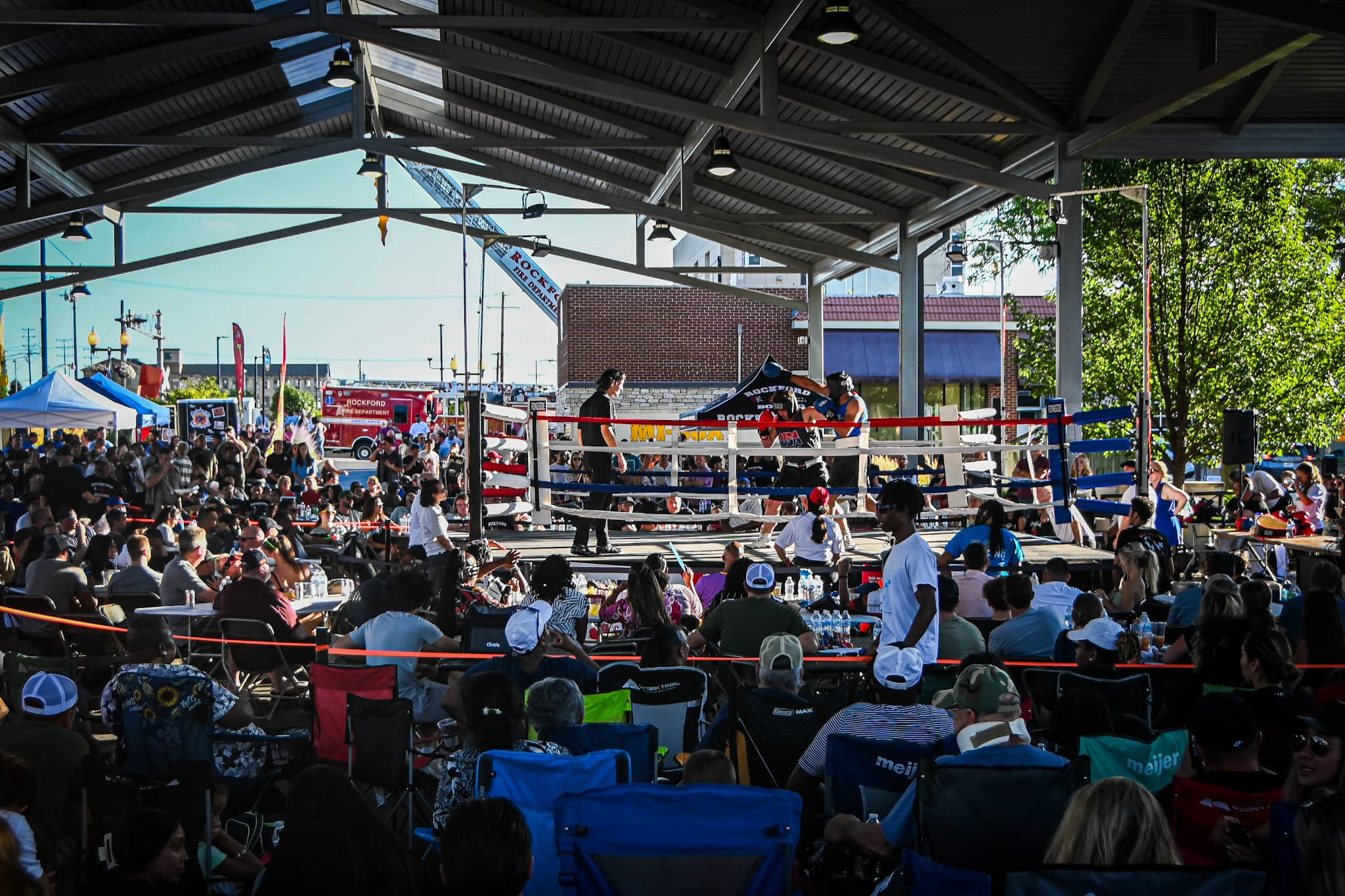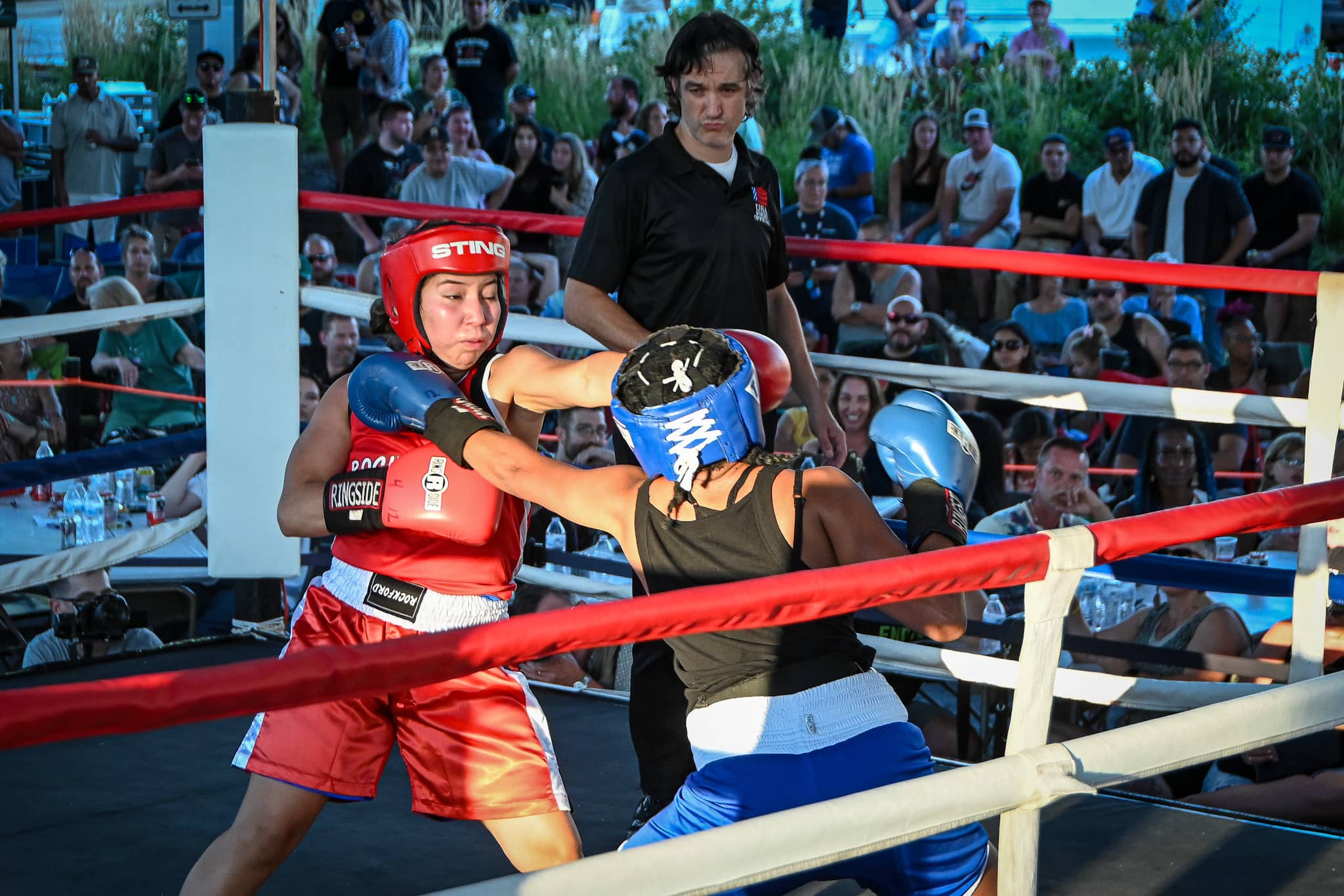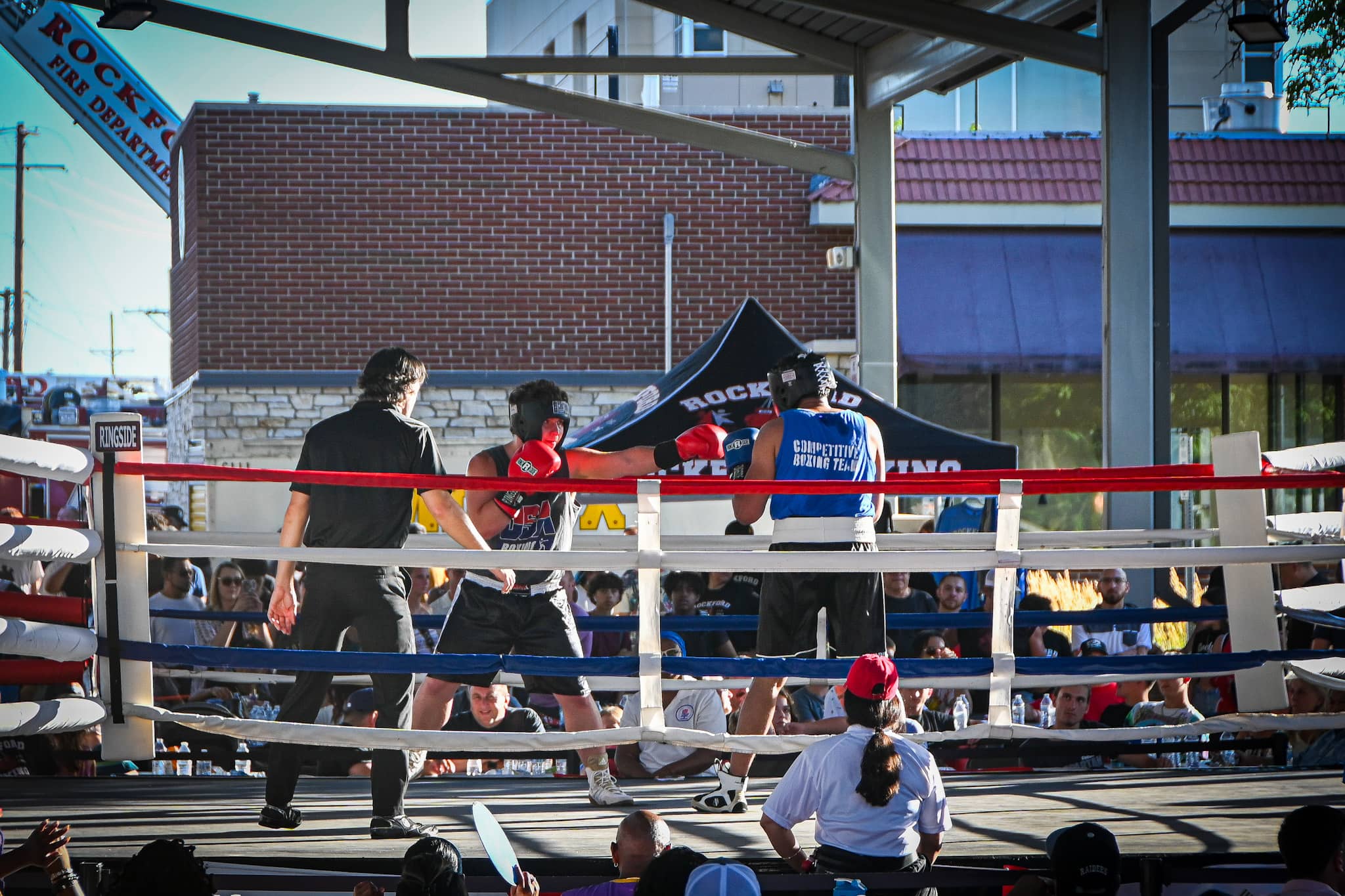 ---
This article is by Kevin Haas. Email him at khaas@rockrivercurrent.com or follow him on X at @KevinMHaas or Instagram @thekevinhaas and Threads @thekevinhaas