Pigskin Preview 2019 Video Series
We are talking to all NIC-10 Football Coaches and Players so we can see what is in store for the 2019 Football Season.
Auburn High School's head coach, JP Toldo, and players Davonte Stanfield, Xaivian Douglas and Kevin Williams talked about what is in store for the Knights, ahead of their 2019 Season.
See our previous Pigskin Preview Videos for the 2019 Season here: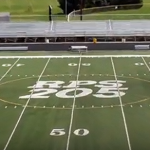 Before the 2019 NIC-10 Football season kicked off, we had a conversation with Guilford Vikings Head Coach, Denny Diduch!...
Read More