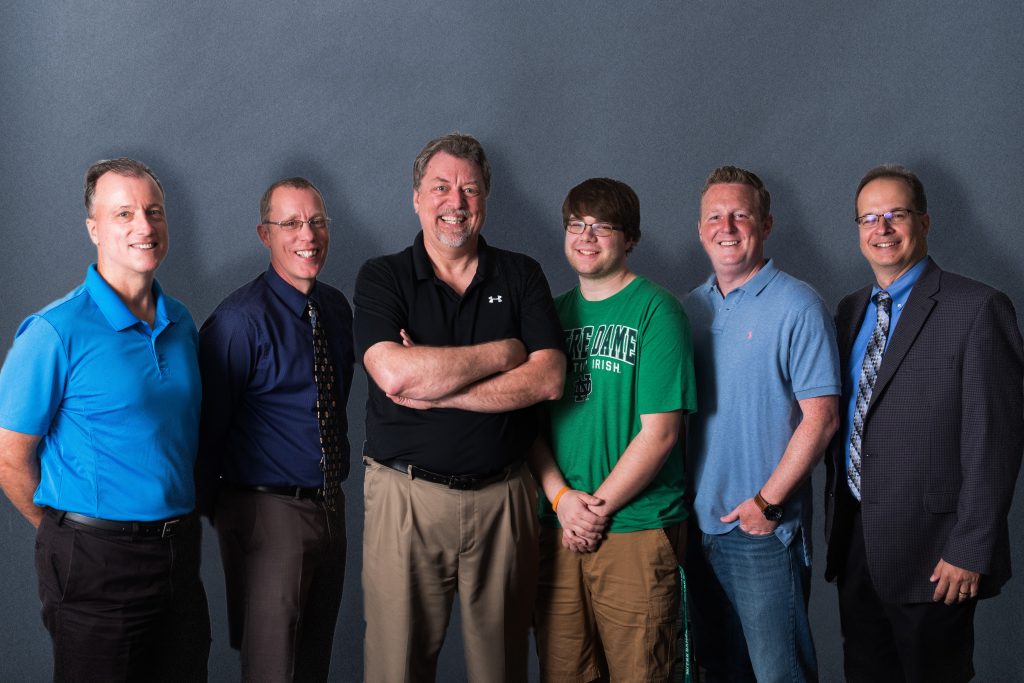 Join Randy & Co. weekday mornings from 6-8 a.m., as we talk all things sports from local to national.
Sportsfan 1330 sports director Randy Ruef, a 28-year veteran of stateline sports as editor of the Rockford Register Star, is joined by a "bullpen" of co-hosts that include Matt Trowbridge, Alex Gary, Mike Mogig, Paul Arco and producer "Air" Jordan Goethe.
Together they will get your day off to an informative and entertaining start.
MEET THE BULLPEN:
MATT TROWBRIDGE: Since joining the Rockford Register Star in 1990, Matt Trowbridge has covered the Final Four, the Olympics and the NBA Finals and has been a beat writer for the NFL and Major League Baseball. But what he has grown to enjoy most is covering local high school sports and the athletes who play them. He has covered games in over 40 small towns in the Rockford-Freeport area (and golfed on at least that many local golf courses).
PAUL ARCO: Paul has been covering the local sports scene for the past 30 years. He's written sports for the Rockford Register Star and Northwest Quarterly Magazine, and, for years, hosted the popular Rockford Golfs! radio show. Paul now hosts a weekly podcast, the Belvidere Sports Huddle, six months a year.
ALEX GARY: Alex is a 1987 Harlem High School and 1992 Northern Illinois University graduate who spent 17 years at the Rockford Register Star. In 2016, he launched the NIC-10 Sports History Book online to remember all the great athletes that have come through that conference over the past 100 years. Alex now runs the websites of Ken-Rock Community Center and the Rockford Sports Coalition as well as the scoreboard for Jefferson athletics and the stats programs for the Rock Valley College basketball programs.
MIKE MORIG: Mike is the former sports director at 13-WREX in Rockford. Born and raised in Rockford, Mike spent 6 years covering local and regional sports at WREX as both an anchor and reporter. Mike graduated from Boylan High school before going on to study journalism at Northern Illinois University. After college, Mike worked as the weekend sports anchor for WAOW in Wausau, Wis., before coming home.
PRODUCER JORDAN GOETHE: "Air" Jordan is a homegrown Rockford kid who graduated from Jefferson High School (Once a J-Hawk, always a J-Hawk!). He grew up in a sports family and now gets to run the controls and talk about all sports from professional baseball to professional snowball fighting.