Student/Athlete Sports Equipment Drive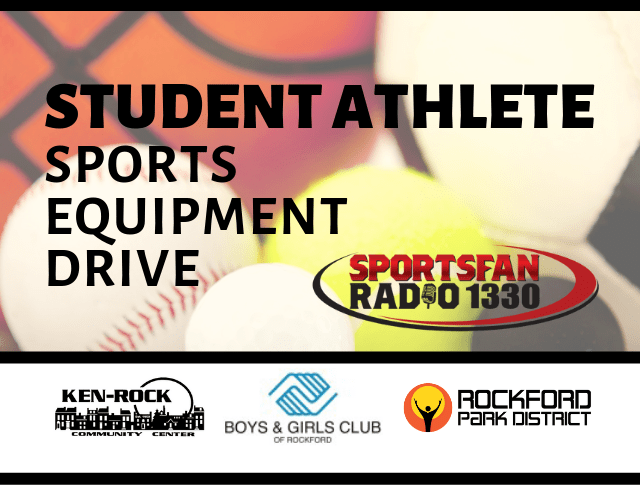 Is your garage or spare room full of used youth sports equipment that your kids have outgrown? Well there are plenty of kids in our community that could use them.
That's why Sportsfan 1330 is holding its inaugural Student/Athlete Sports Equipment Drive.
 Bring your used sports equipment to the parking lot of Don Carter Lanes (4007 E State St, Rockford) on May 4 from 8 a.m.-noon. We will have barrels there to collect the items that we will in turn donate to the Boys & Girls Club of Rockford, the Rockford Park District and the Ken-Rock Community Center.
We're looking for equipment that is in usable condition (no junk) for kids ages 5-14 (Kindergarten through 8th grade).
Here is what we're looking for:
Baseball/Softball gloves
Batting gloves
Bats
Baseball/Softball cleats
Soccer cleats
Football cleats
Track cleats
Swimming goggles
Kids golf clubs
Golf bags
Baseballs
Footballs
Basketballs
Skateboards
In-line skates
Scooters
Knee pads, elbow pads
Hockey sticks
Hockey equipment
Hockey skates
Standard ice skates
Tennis rackets
Running shoes
Tennis shoes
Basketball shoes
We just have two rules: 
1.) If it's unsafe for your kids, it's unsafe for ours.
2.) Please keep donated items to what's on this list.