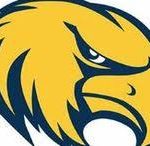 Three teams and two individuals make up the latest inductees into the Rock Valley College Athletics Hall of Fame. 
On the team side is the 1968-69 men's basketball team, the 1969-70 men's basketball team and the 1973 football team. Individual honorees are Nancy Hobba, who played field hockey, basketball, softball and volleyball in 1974, and Jim Sibigtroth, who enters under the "Friends of Athletics" category.
The class will be officially inducted at a special ceremony and dinner on Friday, Jan. 25, 2019, at Forest Hills Country Club. The inductees will also be honored the next afternoon in-between the women's and men's basketball games versus Wilbur Wright College. The RVC women will play at 1 p.m. followed by the HOF ceremony and then the men at 3.
Tickets to attend the Jan. 25 ceremony and dinner are $45 and must be purchased in advance online at rvcsports.com/halloffame.
Here is a look at this year's inductees:
1968-1969 Men's Basketball Team: One of the most successful basketball teams in Rock Valley College's storied history, and coached by RVC Athletics Hall of Fame inductee (Class of 2013) Chuck Behrends, the Trojans finished the season with a record of 23-10, good for second in the conference and a third place finish in the state. The team averaged 93.3 points per game while holding opponents to 80.1 points per game, and scored over 100 points eight times.
1969-1970 Men's Basketball Team: While the 1968-69 team was a tough act to follow, the 1969-70 team may have been even better. Before his untimely passing in 2018, Coach Behrends said if he had to choose between the two teams to nominate for the RVC Athletics Hall of Fame, he would have to pick the 1969-70 team. The Trojans used a smothering full court press throughout the year, cruising to a 23-9 record on the season. The team won the conference and sectional championships, and once again finished third in the state. As this was prior to the formation of National Junior College Athletic Association (NJCAA) divisions, RVC that year faced off against the likes of Illinois State University and future four-time NBA All-Star Doug Collins, Marquette University and future NBA champions Jim Chones and Dean Meminger, and Southeastern Community College and future NBA champion and All-Star "Downtown Freddie Brown."
1973 Football Team: The 1973 Trojans are the only football team in the 42 year history of RVC football to finish the season undefeated (8-0-1). In addition to finishing as conference (N4C) and National Junior College Athletic Association (NJCAA) Region IV champions, RVC also ranked in the top ten nationally at a time before NJCAA divisions had been established. Fifteen players from the 1973 team, including nine on offense and six on defense, were named to the All-Region IV first or second teams. The Trojans were nationally ranked in individual total offense (second), individual passing (seventh), team total offense (eighth), and individual scoring by a kicker (eighth). Two members of this team were previously inducted into the RVC Athletics Hall of Fame: Linebacker Larry Young (induction class of 2014) and kicker Vladimir Labun (induction class of 2015).
Nancy Hobba: Nancy was the rare four-sport athlete at RVC, a feat that would not even be possible to accomplish today. In field hockey she played center/forward and was the team's leading scorer. She also played guard for the basketball team, was team captain of the volleyball team for two years, and batted leadoff and played short stop for the softball team that went to the state tournament in 1974. Her softball experience at RVC led to a stint with the Rockford Comets as their starting second baseman. Nancy played competitive slow pitch softball for many years and participated in a number of Class A and B world tournaments. After graduating with her associate's degree from RVC, Nancy went to work for Pacific Scientific, which later became Danaher Corporation, where she was the lead person overseeing brushless motors for over 20 years. After the company relocated to Virginia, Nancy went to work for Woodward until she retired. She has spent time volunteering in the community Rockford Sexual Assault Counseling, Rockford Food Pantry, and Keep Northern Illinois Beautiful.
Jim Sibigtroth: Twenty-seven years ago, Jim got involved with the RVC Athletics Booster Club. Over those 27 years, he has been an integral part of the Booster Club, and a true, faithful supporter of RVC Athletics. Jim has been helpful, giving and caring. He has been a diligent and vital contributor every year for the Booster Club's two major fundraisers, the golf outing and the "Taste the Hops" event, including donating items and soliciting sponsorships to benefit those events. Jim has also personally provided significant financial support to the Booster Club to support RVC Athletics through the years.