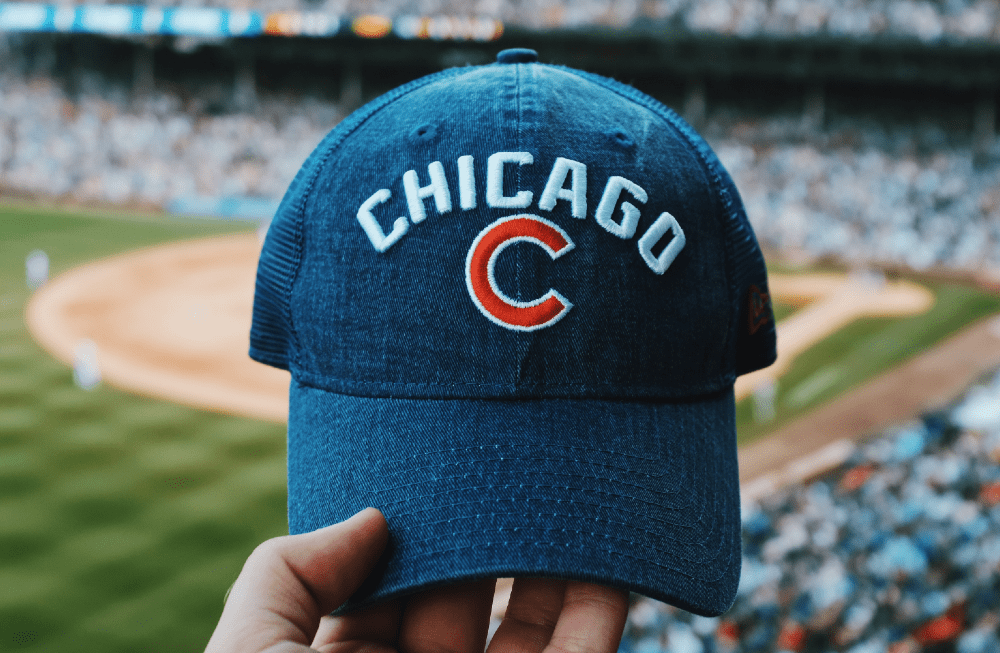 It's a strange time to be a Chicago sports fan.  Heck, it's always a little strange to be a Chicago sports fan.
The Bulls gave us endless memories in the '90s with Jordan and Pippen providing six World Championships.
35-years later, the '85 Bears still own the town and never pick up a tab, even if they only won one Super Bowl.
The Blackhawks gave us a good run from 2010-2015 with the three Stanley Cups on Madison Avenue.
And, each Chicago baseball team has a World Series title since George W. Bush entered the White House.  The White Sox 2005 title is mostly forgettable, except to the dedicated South Siders.  We'll never forget the 2016 Cubs, but let's hope it's not their only title (paging the '85 Bears).
While the pandemic raged, and we all binged TV shows like Stranger Things, the "stranger things of Chicago sports" is a good metaphor for our favorite teams from the Windy City.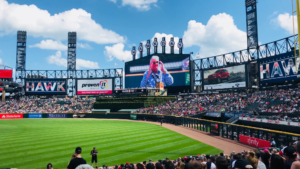 Let's start with the urgent.
The White Sox hired a 76-year-old manager who has been "retired" for nine seasons to lead a club filled with young, talented, future stars.  While Tony LaRussa was a White Sox manager in the early '80s and close friend of the owner (we can call him an "FOJ" – as in "Friend of Jerry"), his hire was questionable last week.
Then this week, we learned that LaRussa was being charged with driving under the influence in Arizona.  It's not his first DUI offense either.
Since the news broke on Monday night, the White Sox organization has been silent.  From a team that accepts sponsorships from beer companies and sells plenty of the golden liquid on game nights at 35th and Shields, tolerating this is not acceptable.  Maybe during the 80s or 90s, an offense like this could be swept under the rug.
Not in 2020.
It's time for LaRussa to politely step aside and reopen the managerial search.  Find someone that complements the talent on this team.  With the talent quotient on the ballclub near the top of MLB, the White Sox will definitely get a quality leader raise his hand.  I don't have a recommendation of a hire.  I just know that the Sox need to move along from Tony.
While the Sox are refusing to save face, there's another shitshow happening with Chicago's favorite pro sports team – the Bears.
The leadership is horrible.
Matt Nagy is punching above his weight class as an NFL head coach.
He's probably a great position coach, but not the dude in the top spot.
Ryan Pace is terrible at his job of picking talent to help the team win.  In the past two years, the Bears have gone backwards in terms of talent and achievement.
It's time for a change at Soldier Field and Halas Hall.
If I was a little more forward, I'd drive to the George McCaskey spread in DeKalb County and knock on the door, asking for a minute of his time and encourage him to hire a President of Football Operations to evaluate the entire football operation.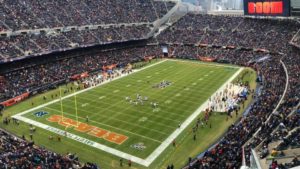 Not a consultant.
Not a family friend to make suggestions.
Not a trendy hot coach.
Hire someone to give you five years to make substantial changes to the football operations for the future.  Empower the hire to make the changes to the GM job, pro personnel, college scouting, and coaching staff.  Give them the power of the king to make any football moves necessary.
Plus, the timing is right.  Aaron Rodgers can't play forever.  The Vikings are on their traditional mediocre path.  And, the Lions are, well, the Lions.
Before we leave, the Blackhawks can't be spared from our line of fire.  This isn't about their failure to state why their President was relieved of duties during Gov. Pritzker's shutdown.  This isn't about their failure to hire another president.
This is about their name.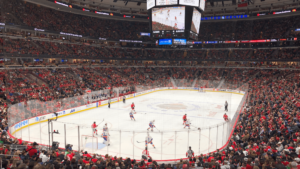 It's time for a change.  It's 2020 after all.
I'm a Blackhawks homer.  I love them.  I would probably name my next dog Bannerman if my wife allowed it.
I know the name is supposed to honor the tribe and the Chief and everything that goes with it.
That's a nice tale.  It spins well on social media and in press releases and assorted other talking points.
But, it's not realistic as the world has evolved in front of our eyes in the last four or five years.
It's time for a name change.
Rocky Wirtz and family can step up and lead.  Talk about how they justified the name for years.  That there's heritage and history.  That the team will preserve that heritage.
But, keeping a logo with another human's head doesn't feel right.  It's on the center of your ice.  It's on your jersey.  It's on hats and key chains.
It's time for the change.
While it may be painful and spur outrage, it's 2020.  Haven't we all learned new things in 2020?
But please, don't name it the "Chicago Hockey Club."
The Frustrated Chicago Pro Sports Fan is a recovering sportswriter and copy editor at Gatehouse and Lee Enterprises newspapers.  A lifelong and diehard fan of Chicago pro sports team, he's seen everything – mostly bad, but enjoyed the good – like Ozzie Guillen as a player, manager, and TV host; Dave Wannstedt as coach; Derrick Rose and the great unfulfilled opportunity; along with countless other memories.  His thoughts and opinions will publish when news, opportunity, or misfortune arise.