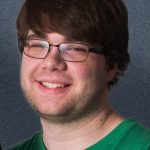 Yes, we're calling this the "Way-To-Early Fantasy Football Rankings." But is it ever really too early?
Sportsfan's own Jordan Goethe doesn't think so. So here are his thoughts for those of you who don't like to wait until the last minute.
1) RB Todd Gurley LAR
2) RB Saquon Barkley NYG
3) RB Christian McCaffrey Car
4) RB Ezekiel Elliott Dal
5) WR Devante Adams GB
6) RB Alvin Kamara NO
7) WR DeAndre Hopkins Hou
8) RB Le'Veon Bell
9) WR Michael Thomas NO
10) WR Antonio Brown Pit
Don't overthink the No. 1 pick. Todd Gurley should be and will be the consensus main man in all drafts next season. The bigger debate will be which WR will be the first one selected in the drafts.  Devante Adams will be that guy, Adams has led all other WRs with touchdown receptions over the past three seasons and he has a guy named Aaron Rodgers throwing him the ball
11) RB Melvin Gordon LAC
12) WR Odell Beckham Jr. NYG
13) WR Julio Jones ATL
14) RB David Johnson Ari
15) RB James Connor Pit
16) WR Keenan Allen LAC
17) WR Tyreek Hill KC
18) WR AJ Green Cin
19) WR Adam Thielen Min
20) RB Joe Mixon Cin
If you miss out on one of the studs earlier in the draft like  Gurley or Barkley, don't worry. Next year's draft is really deep. Just look at who could be available in Round 2: Julio Jones, David Johnson andpossibly Tyreek Hill. Unless something drastically changes here in the next few
months, the Steelers will move on from LeVeon Bell and will move forward with James Connor being their feature back. Now the question is: How high do you draft Connor, especially in that Pittsburgh offense?
21) RB Nick Chubb Cle
22) TE Travis Kelce KC
23) WR Ju-Ju Smith Schuster Pit
24) WR Cooper Kupp LAR
25) TE Zach Ertz Phi
26) WR Stefon Diggs Min
27) QB Patrick Mahomes KC
28) WR Brandin Cooks LAR
29) RB Dalvin Cook Min
30) WR TY Hilton Ind
Now we start to branch out a little bit with two tight ends in the top 30, and we finally see our first QB in Patrick Mahomes. I doubt Zach Ertz will repeat his 116 receptions next season, but he's still a huge target and will be heavily used in that Philly offense. Cooper Kupp was on pace last season to finish as a top 5 wide receiver until his unfortunate season ending injury. Expect Kupp to bounce back and continue right where he left off. He should be the No. 1 target for QB Jared Goff in that very explosive Rams offense.
31) WR Kenny Golladay Det
32) RB Sony Michel NE
33) WR Mike Evans TB
34) WR Robert Woods LAR
35) WR Amari Cooper Dal
36) RB Chris Carson Sea
37) RB Leonard Fournette Jax
38) TE George Kittle SF
39) RB Devonta Freeman Atl
40) WR Jarvis Landry Cle
There will be people in your leagues who will reach early on Mahomes, hoping for him to repeat his 2018 success. But after Mahomes goes off the board, how early should the next QB be selected? Jordan has Aaron Rodgers as his No, 2 QB and No. 41 overall. We see it happen every
year in drafts once somebody selects that first QB. Soon you will see 4 or 5 teams reach on a QB way too early. To sum it up, you don't always need to follow the trend during the draft; if QBs are going early, that's good. Then you can stack up on better flex players.
41) QB Aaron Rodgers GB
42) RB Kerryon Johnson Det
43) WR Allen Robinson Chi
44) RB Aaron Jones GB
45) WR Julian Edelman NE
46) RB Phillip Lindsay Den
47) WR Alshon Jeffrey Phi
48) RB Marlon Mack Ind
49) RB Derrick Henry Ten
50) WR Tyler Boyd Cin