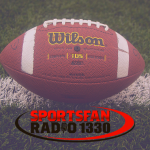 Praise For Pace?
An odd phenomenon is happening currently with the Chicago Bears in that GM Ryan Pace is actually getting praise for the Bears' recent draft and fans aren't quite sure how to react. Experts and pundits alike from various networks and publications are giving Pace high marks not only for the pick of Justin Fields but for the Bears entire draft. Fans however are being much more guarded in their want to heap praise upon Pace.
 You can forgive Bears fans for not wanting to lavish praise upon Pace so quickly as this is the same GM who though signing Mike Glennon, trading for Nick Foles, and trading up to draft Mitch Trubisky were all good ideas. Heck, entering into the draft Pace was okay with Andy Dalton being the Bears QB1 this season. As you can see Pace's track record at the position isn't the best. However Fields was rated by some the 2nd best QB in a draft that was filled with high level prospects. Fields checks a lot of the boxes you want in a 21st century QB: Arm Strength, ability to extend plays, athleticism, speed, and ability to make a play when things break down. Fields also played a high level for a blue blood program at Ohio State. If Matt Nagy was looking for a Patrick Mahomes light to run his offense he may have found one in Fields.
As for the rest of the Bears draft after Pace went and got his shiny new QB he addressed other glaring holes on the roster. He moved up in the second round to draft OT Teven Jenkins out of Oklahoma State. Jenkins is straight up mean and plays with an edge and an intensity that could set the tone for the Bears offensive line as a whole. 
The Bears than went with value from there drafting OL Larry Borom from Missouri in the 5th round and using 6th round selections on RB Khalil Herbert out of Virginia Tech, WR Dazz Newsome from North Carolina, DB Thomas Graham Jr. out of Oregon, and in the 7th round took Khyiris Tonga from BYU.
While Pace may have given up some future draft capital to address needs and wants in the present his overall performance this year makes it okay for Chicago Bears fans for once to be cautiously optimistic.