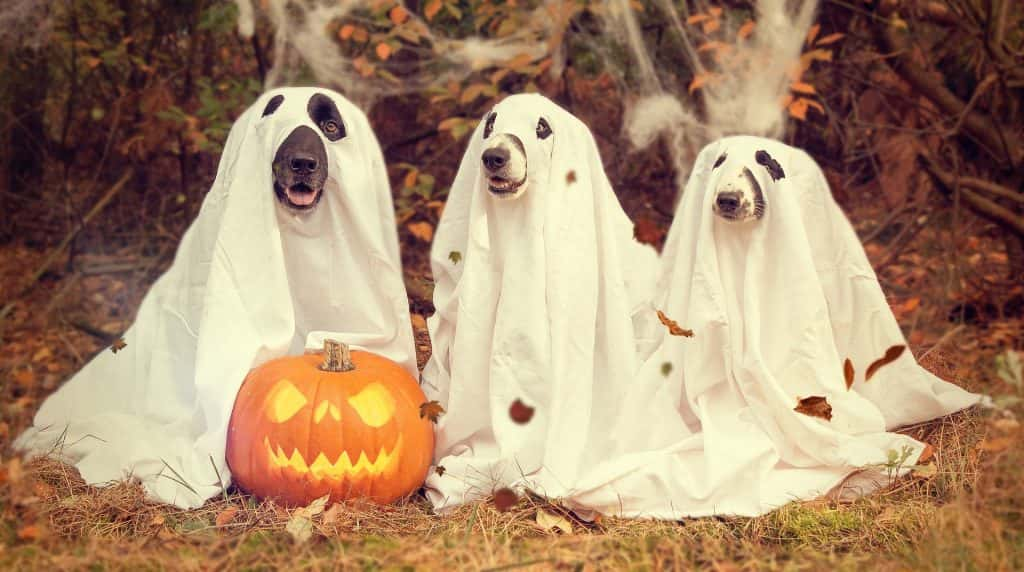 Halloween is fun time for adults and children, dressing up in costumes and going around the neighborhood collecting candy, but it can also be a stressful time for your four-legged friends. Here are 7 safety tips from EntirelyPets.com
1. Keep Candy Away From Your Pet
Most people know that chocolate is toxic to dogs, but many pet owners forget that other types of candy can be dangerous to them as well. Instead of taking an unnecessary risk by feeding your pet candy, offer them a treat like Bonies or Kitty Kaviar.
2. Comfortable Costumes
While costumes might look cute on your pet, it might also be an unnecessary source of stress and anxiety. Get your pet to love their costumes by keeping them relaxed with calming treats and supplements.
3. Dangerous Decorations
Jack-o-lanterns and dry ice look super cool and create a spooky atmosphere on a October evening, however they can put your pets in serious danger. Consider decorating with plush toys and other pet-friendly ornaments.
4. Stay Visible While Outdoors
Lights and colors can help ensure drivers can see you and your pet while you're walking around the neighborhood at night. Use brightly colored costumes, safety vests, or visibility lights to ensure you will be seen.
5. Keep Your Pet Relaxed
The havoc of Halloween (ringing doorbells, strangers visiting your home) can be stressful for humans and animals. Consider keeping your pets inside but if noises prove to add to the stress, consider getting a calming pheromone diffuser to make them feel comfortable despite the noises.
6. Use ID Tags
Whether outside or indoors, the festivities of Halloween ay startle your pet and cause them to run away. Ordering a GPS tracker or ID tag can help reunite you both if he/she gets loose.
7. Keep Cats Indoors
With drivers distracted by the festivities and commotion, it's a good idea to keep your cat indoors to avoid potential dangers. You can keep their attention with cat nip or a fun scratching post or cat tree.
Source: Entirely Pets