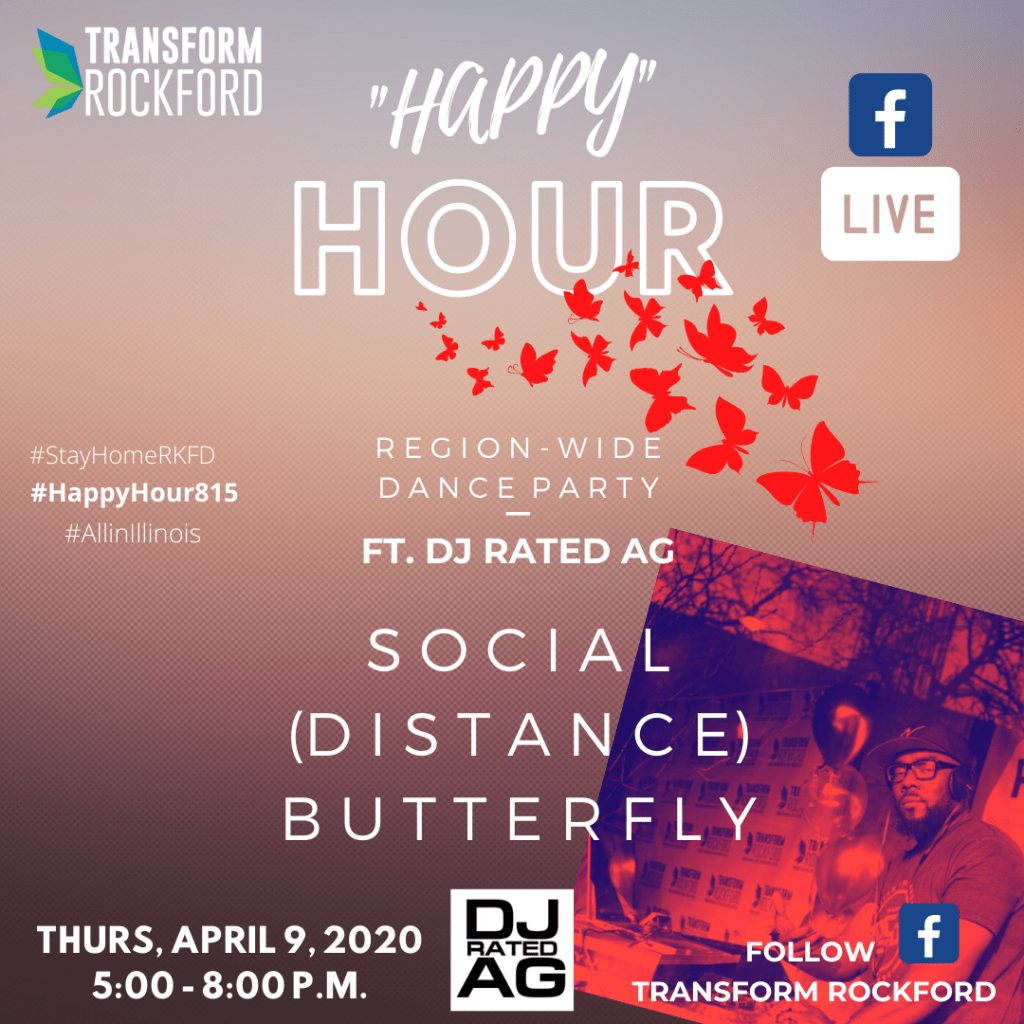 In recent news, popular DJ "DNice" made headlines hosting a listening party on Instagram via his private residence. His act of kindness engaged over 150K worldwide listeners which included the likes of many A-list celebrities and former first lady Michelle Obama.
Transform Rockford will be creating a similar experience, but doing it Rockford style! In partnership with the musical mastering of DJ Rated AG, we are hosting a city-wide virtual listening and dance party to promote community resilience and our shared value of unity. This event will provide Rockford residents with a wide range of great dance music, and something happy to do while following the stay at home order.
"Happy" Hour will take place virtually after the workday on Thursday, April 9, 2020, from 5:00-8:00 P.M., via Facebook Live on the Transform Rockford Facebook page. Residents will be encouraged to log on and enjoy the music, type uplifting comments and interact, and to continue following the Facebook page to remain aware of the work TR does for Rockford.